Kim Kardashian West is not just famous for her Keeping Up With The Kardashians show. Or, leaking the edited version of Kanye West-Taylor Swift "famous" call back in the days. She is a successful entrepreneur who launched Skims. Skims is a shape-enhancing line of undergarments created by Kim herself. Her wide product line provides style solution to many out there. However, Skims is facing criticism after donating $1 million to families affected by Coronavirus. The critics say that she is not directly donating the money for relief efforts. In fact, she is promoting her brand and donating a portion of the sales. Meanwhile, many might have ignored that Skims incorrectly tagged a model in latest promotions.
Kim Kardashian's Skims tagging issue
While Kim pledged to donate $1 million dollars to support mothers and children during this time, she restocked the first collection of Skims.
Our six-month anniversary has fallen in the middle of a global crisis. So more than ever, it is our responsibility to give back and do what we can to help others.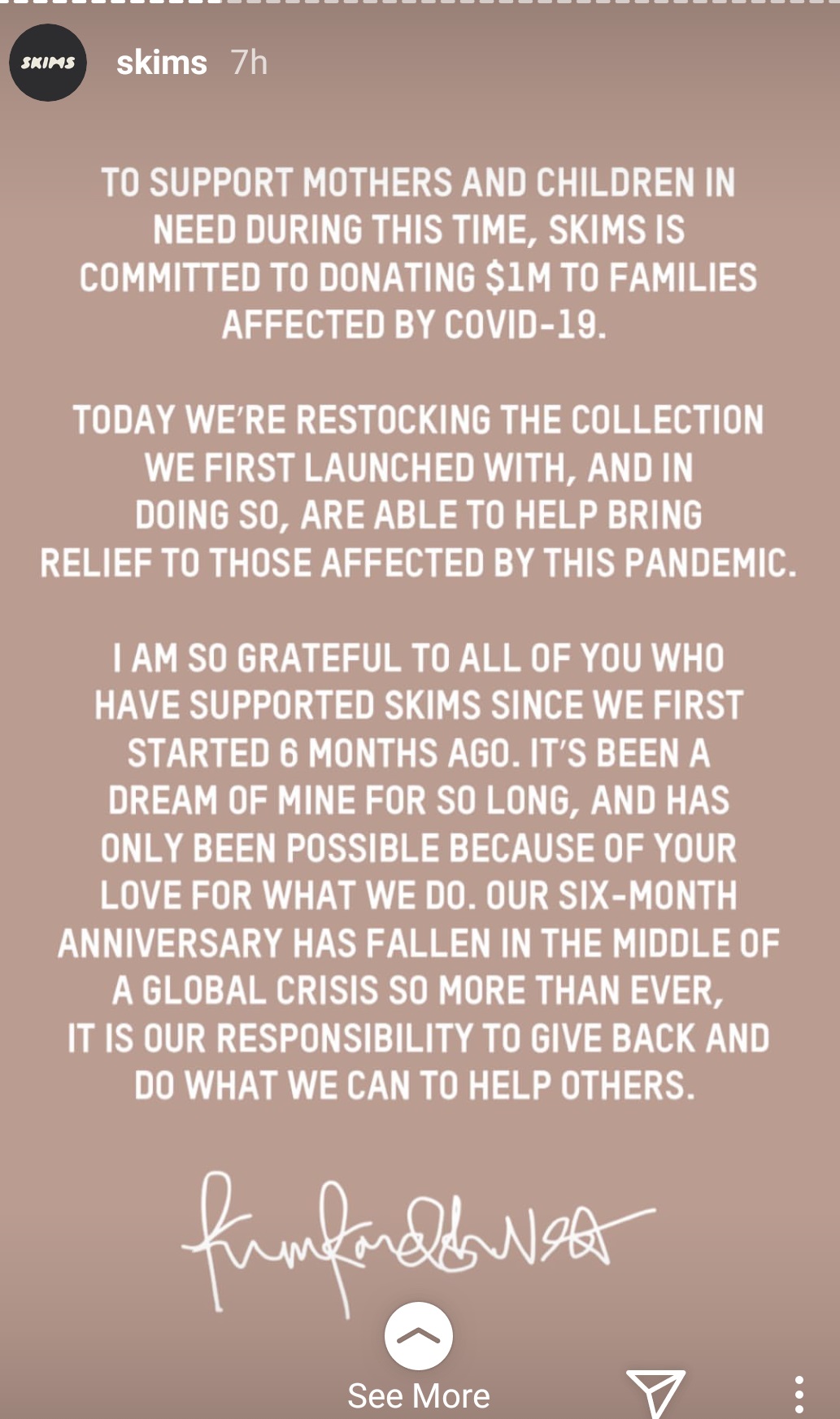 Many models were featured in Skims' Instagram stories, where the model was tagged along with details of the product she was wearing. While almost all of them were rightly tagged, one model, who also happens to be Netflix's You star, was incorrectly tagged. It seemed more of an "unknown" tag because instead of using Marielle Scott's Instagram account, her photographer "Christina Russo" was tagged in the picture.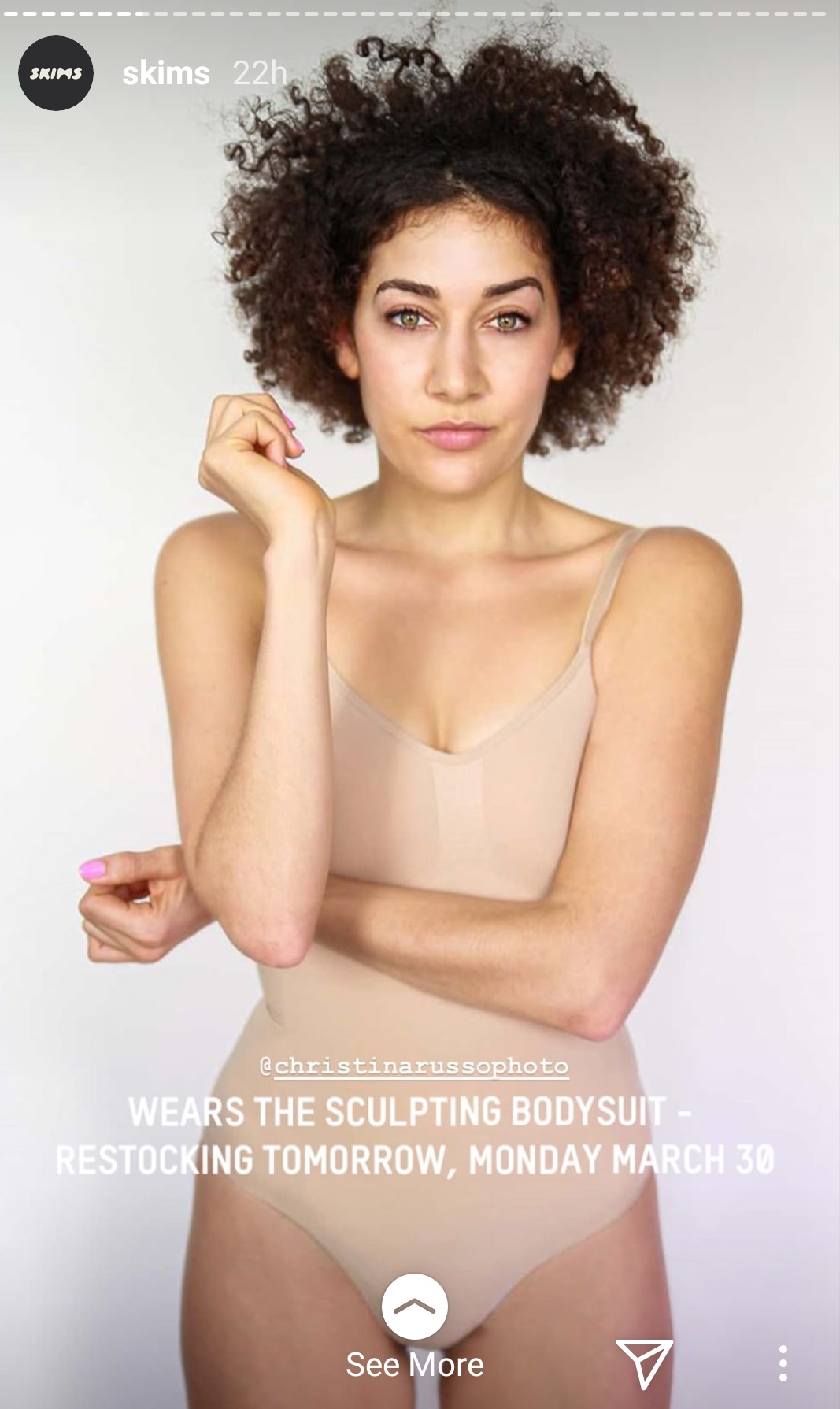 What went wrong?
Marielle Scott plays the role of Lucy, Love Quinn's friend, in You season 2. She has also played important roles in Seana Kofoed's 30 miles from nowhere, and The Friend. If the tag was just photographer's name without any text, then it wouldn't have felt that wrong. However, the text says:
@christinarussophoto wears the sculpting bodysuit-restocking tomorrow, Monday March 30.
And Marielle was not given the proper recognition. Kim Kardashian West shared Skims' promo photos.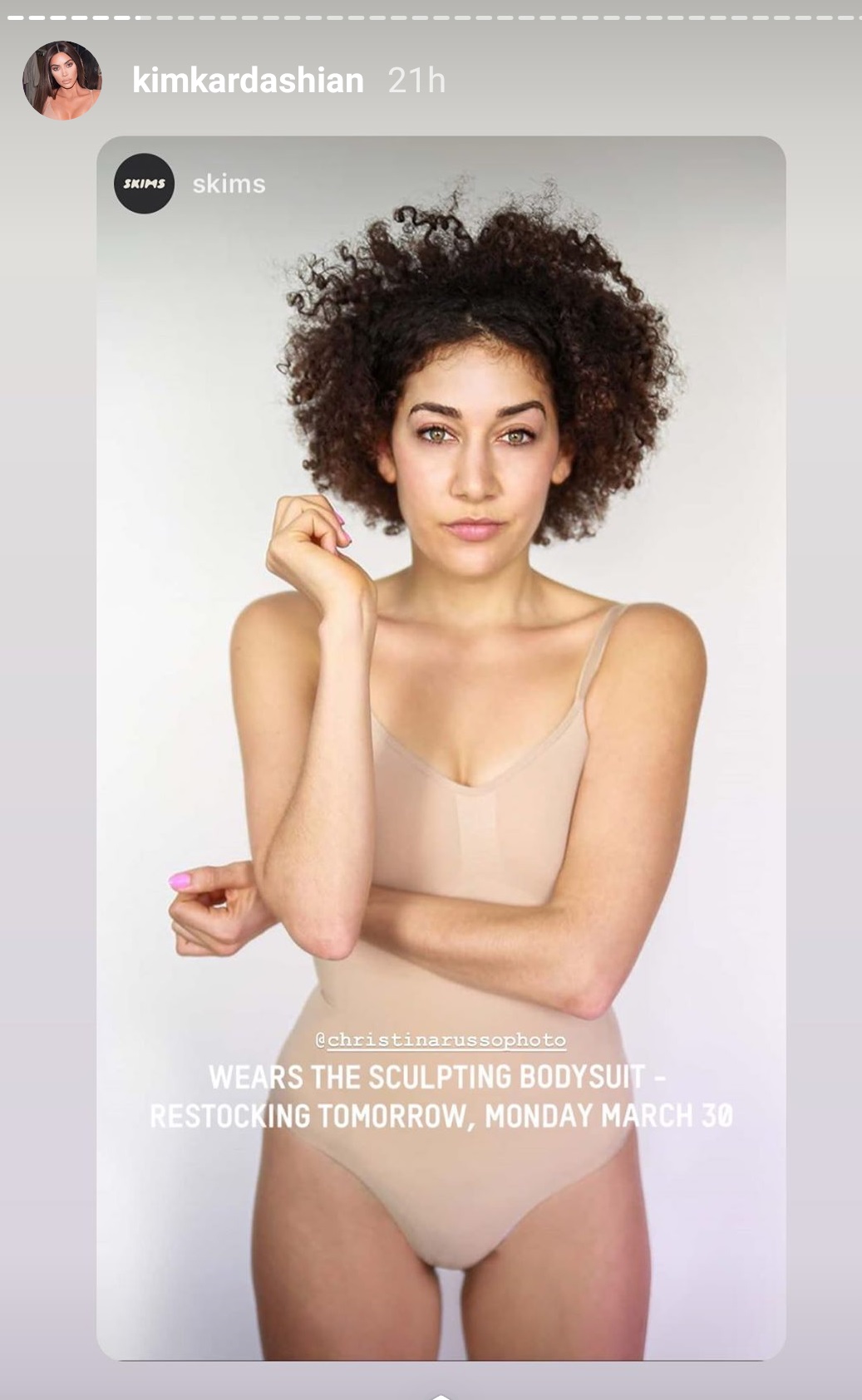 The original post of the photographer is as under, where You star is tagged as well:
View this post on Instagram

ready for a spring beauty campaign Model @marielle_scott wearing @skims . . . #skims #beauty #photogenic #neutrogena #maybelline #covergirl #photographer #portrait #fashion #curlyhairstyles #brows #editorial