The world has lost another rising talent. Chynna Rogers, the 25-years-old Philadelphia rapper, died yesterday (April 8). Her management confirmed the news and it shocked all of her friends and fans. Starting her career through modelling at the age of 14, Chynna later turned to rap after her association with A$AP Mob. Her songs were loved by many, and her death has left many close friends devastated, including Kehlani. Rogers was open about her opiate addiction, however, the reasons for hear death are still unknown.
Kehlani mourns the death of her friend
Shocked and saddened by the news, Kehlani took to her Twitter and Instagram to mourn the death of her close friend; Chynna Rogers. What's more devastating for her is that she and Chynna talked the same day when she passed away.
https://twitter.com/Kehlani/status/1248045763411595264?s=20
Having that last conversation played in her mind again and again, Kehlani shared her thoughts in detail.
i remember feelin so lucky to be a fan of my friend. you never forgot to check in. you never forgot to tell yourself you were proud. i will always be proud of you. i wish you got all your flowers while you were here. a super model rapper way before her time. this hurts. idk how to process talking to you this morning and getting to tell you i missed you too but in a way i kinda feel like i got to say goodbye. i love you very much. angels never die… never ever. heartbroken 💔 prayers towards the family please, that's where it all need to go.
View this post on Instagram
Kehlani also retweeted Chynna Rogers' old tweets and shared how much both of them really loved each other.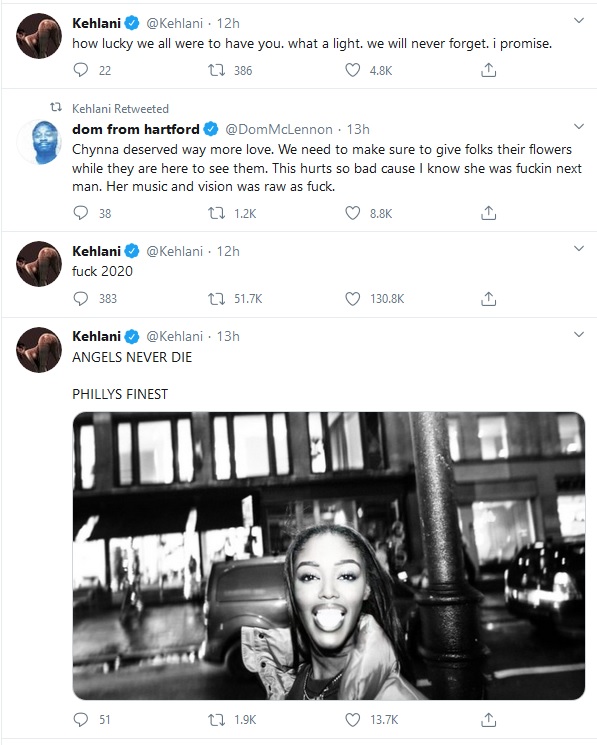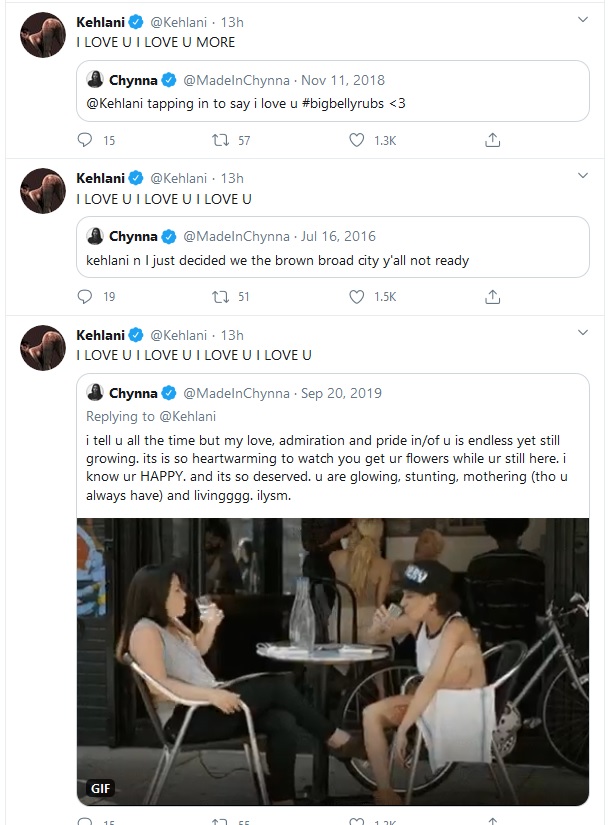 Chynna Rogers, her beautiful smile and her humor will be missed by all of us. Prayers for her family, friends and fans. Here's one of her recent tweets that will put a smile on your face:
carol baskin is the real life dinkleberg

— Chynna (@MadeInChynna) April 3, 2020