Democratic vice-presidential candidate Kamala Harris has pledged that a Joe Biden administration will finally decriminalize the use of marijuana. She gave details of the procedure in a virtual roundtable conference she hosted with ABC news on Facebook. So, can we expect weed to become more common in Biden's America?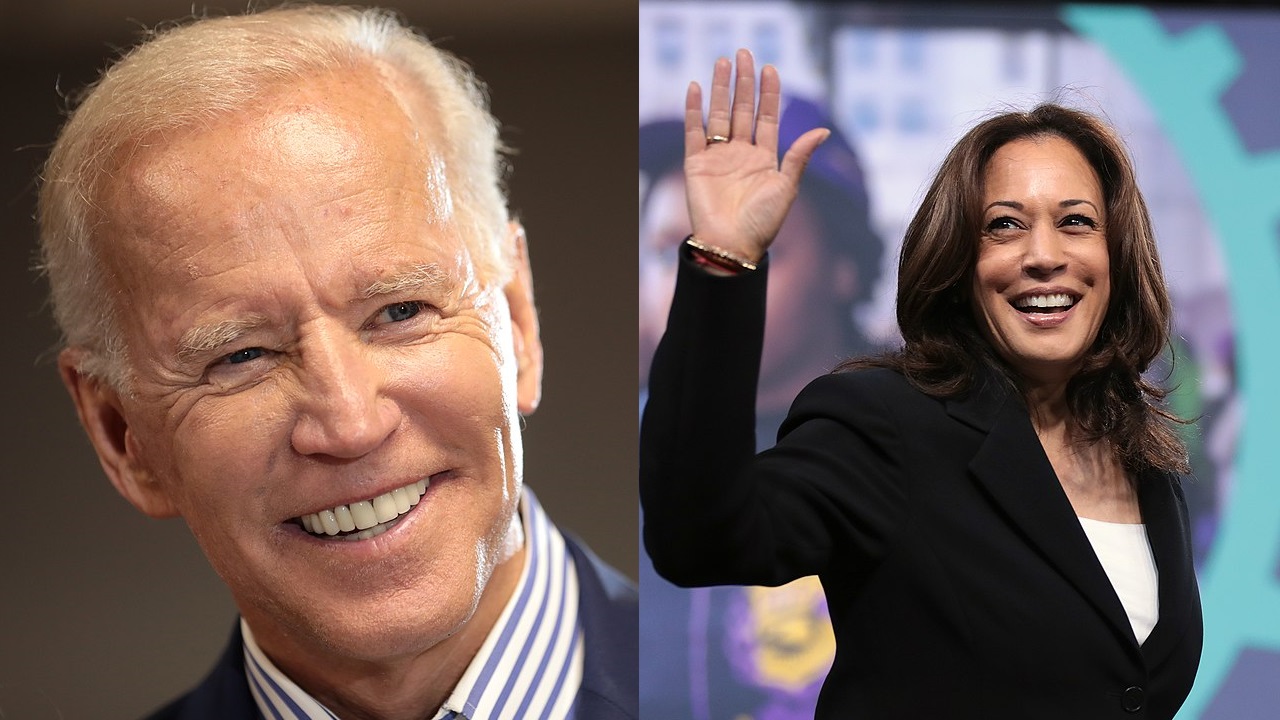 Wikimedia CommonsFirstly, it is important to know the difference between decriminalizing and legalizing marijuana. Decriminalizing involves the expulsion of criminal prosecutions and convictions, but it would still remain illegal. Whereas legalizing marijuana allows it to be regulated and sold the same way you can with tobacco and alcohol. During the conference, Kamala Harris said:
"Under a Biden-Harris administration, we will decriminalize the use of marijuana and automatically expunge all marijuana-use convictions, and end incarceration for drug use alone. This is no time … for half-steppin', this is no time for incrementalism. We need to deal with the system, and there needs to be significant change in the design of the system."
However, what we also have to see is the stance Joe Biden and Kamala Harris have taken on marijuana over the years.
Joe Biden's stance on marijuana
According to his campaign website, Joe Biden supports the decriminalization of marijuana. Moreover, he is also in support of expunging all prior cannabis-use convictions. He does support the legalization of medical cannabis but at only the federal level. However, when it comes to adult recreational purposes, he leaves it up to the states. So, Joe Biden's stance on marijuana focuses mainly on decriminalizing it, but not legalization. But, it still marks a huge shift for Biden, who previously had a history of anti-drug policies. On the other hand, Kamala Harris also has a similar track record when it comes to marijuana.
Kamala Harris's stance on marijuana
Much like Joe Biden, Kamala was strongly opposed to the legalization of marijuana up till 2014. However, in 2019, she then backed legislation that would legalize cannabis at the federal level. It was called the Marijuana Opportunity Reinvestment and Expungement (MORE) Act. It not only expunged criminal penalties, but also establish "a process to expunge convictions and conduct sentencing review hearings related to federal cannabis offenses". Moreover, it would also support communities that have been affected by the war on drugs. However, this legislation is yet to move forward since the Republicans control the Senate.
Even though this act focuses on legalizing marijuana, she hasn't had the same stance while speaking with Joe Biden. Biden supports decriminalization but is still not okay with legalization. But, that's not the case with Kamala Harris. Representative Barbara Lee (D-CA), who is also the co-chair of the Congressional Cannabis Caucus, said in an interview:
"She's had experience, she's from California, she knows this industry and she knows the laws very well and she supports legalization. Vice President Biden hasn't quite got there yet."