The Marvel Cinematic Universe is the most successful franchise in history. The Russo brothers have cast almost all of the popular celebrities in the Avengers saga. From RDJ and Chris Evans to Salma Hayek and Kit Harrington in The Eternals, MCU is notorious for hiring top-shelf actors. Moreover, its extensive comic material has the perfect character for every celebrity out there. Fans pointed out the similarity between John Krasinski and Reed Richards. And it seems the Russo brothers may have seen the comparisons.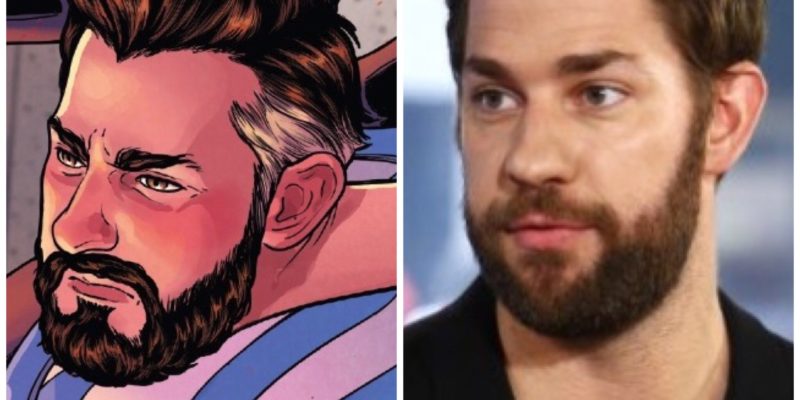 John Krasinski met with Marvel Studios:
Ever since Marvel purchased Fox, fans have been waiting for the Fantastic Four reboot. Since the last reboot was disappointing, to say the least, fans have their hopes high with the MCU. People have been fantasizing its cast since Fantastic Four was confirmed in Comic-Con '19. However, Kevin Feige did not announce any expected release date or cast. But the studio has been having virtual meetings with many actors during this lockdown, and one of them is John Krasinski.
https://twitter.com/TheGreenLoonter/status/1249883262106861568
Krasinski and Kevin Feige have said before that they would love to work together. Although John Krasinski is well-known as an actor, he is also a filmmaker. So, it is a possibility that he would join to produce or direct an MCU movie. However, given the online chatter, casting him as Reed Richards of the Fantastic Four is most probable. Some fans have also recommended Michael Fassbender as Dr. Doom.
Reed Richards trending let me just leave this right here pic.twitter.com/qg2JJ5F00A

— Bored (@KevinDeonJr) April 14, 2020
The future of the Marvel Cinematic Universe:
Love it or hate it, the MCU is here to stay. And it is going to be the most popular franchise of our lifetimes. Robert Downey Jr. has done his part playing Iron Man, and now someone has to pick up the mantle. It could be Spider-Man, Doctor Strange, Black Panther, or someone new entirely. Many faces will debut in Phase IV of the MCU. Namely, The Eternals is going to the new GotG of this phase. However, the real success of MCU lies almost 5 years in the future, Phase V to be exact. Only then can we expect the X-Men and the Fantastic Four to join in the Marvel Cinematic Universe. Maybe Doctor Strange and the Multiverse of Madness would pave a way for this. Who knows? We can only speculate the future from John Krasinski's interview:
Oh yeah, the Fantastic Four. I would love that! If there are any left, a lot of these have been taken but the ones that are left, yeah, I would love to do something like that. And listen, I'd love to work with her again so any chance I got would be great.