James Arthur, the English singer who won millions of hearts with his "Impossible" cover, is making the news these days. He recently opened up about his financial issues and gambling after winning X Factor. James didn't realize that he has lost £300,000 after a few big bets on football etc. However, we are not here to talk about his financial issues. James recently shared his rendition of Billie Eilish's "I Love You". And he deserves more views than he has right now.
James Arthur reinterprets I Love You by Billie Eilish
After watching Billie Eilish's documentary on Apple TV, James was so impressed and inspired that he could not wait to cover her song. In a tweet, James shared his rendition of the song I Love You and explained that he loved the brilliant documentary.
The fans loved his cover a lot and demanded a collaboration between James Arthur and Billie Eilish.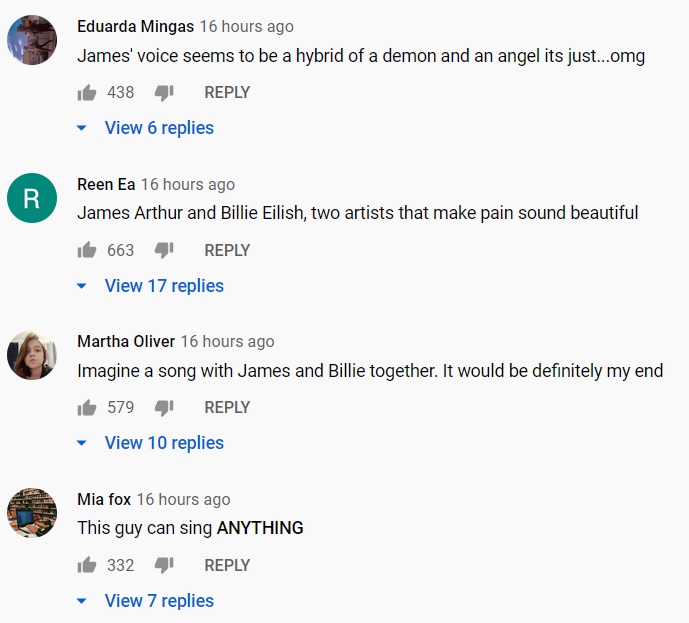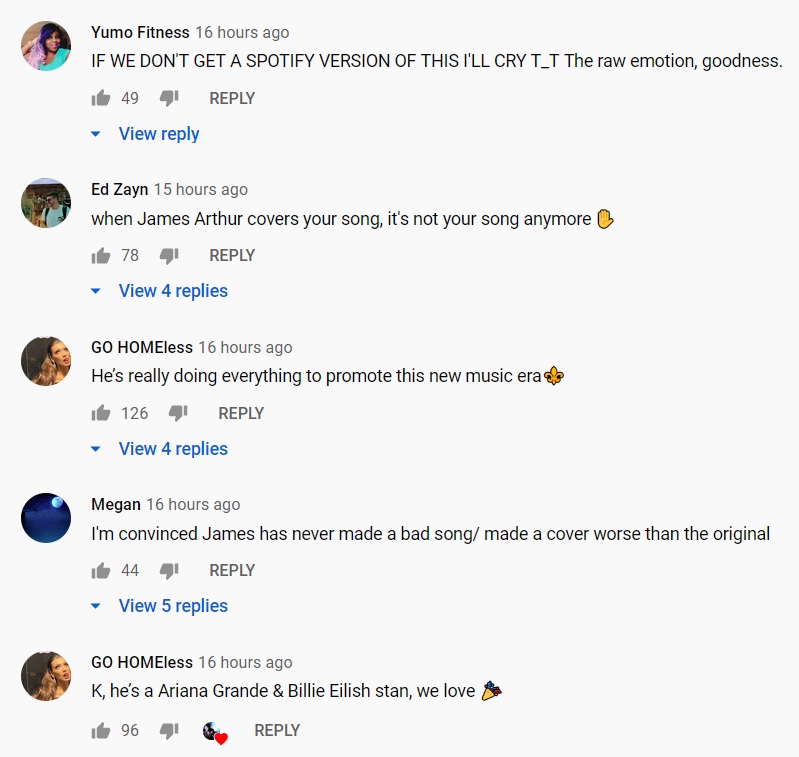 Many also agreed that James Arthur gives his heart and soul to the lyrics, which makes his covers more beautiful. His distinct vocal cords also add an extra punch to the original track.
Finneas reacts to the cover
Billie Eilish's brother Finneas, who has written and produced many songs for his sister Billie, expressed his love for James Arthur's rendition of their track.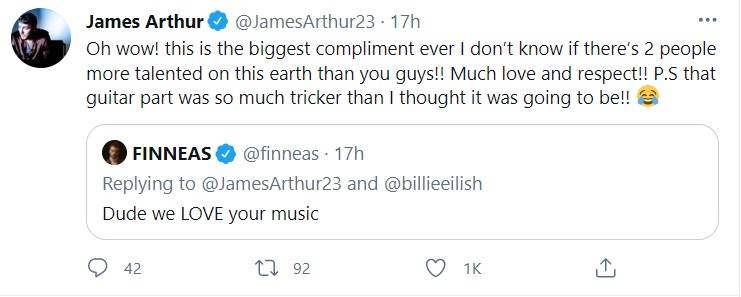 And James Arthur could not believe that the guy himself would react to his cover in such loving words. James also confessed that he did not know how tricky the guitar part would be for him. However, he played it beautifully and if you have not heard the song yet, don't miss it out.
Grammy wins
Billie Eilish has recently won Record of the Year Grammy for her track Everything I Wanted. While making her acceptance speech, Billie enforced that Megan Thee Stallion deserved the award more than her, for the track Savage.
Finneas and Billie Eilish performed the same track LIVE on stage during the Grammys 2021. While talking about Grammys, awards, and the space on the shelf, Finneas confirmed that the awards shelf is maxed out and they don't have space to put the new one.