Recently, Island Boys faced an unfortunate situation at the Jake Paul vs Tyron Woodley. When they arrived to watch the match, people threw drinks at them and booed them. At one point, the twins got into a fight with several people. On the internet, multiple videos are being circulated of their fights and crowd booing them. After their freestyle rap song went viral on TikTok, the Florida-based twins found fame.
Who are Island Boys?
Born in Florida, Frankie and Alex Venegas became popular after their freestyle rap song, Island Boys, went viral on TikTok. In the video of the song, the twins are standing in a pool and have millions of views for it on TikTok. According to them, they have been troublemakers since they were 13 years old. From a young age, they were arrested for burglaries and robberies. Last year, Island Boys released several songs including 9ine and Smoke. However, their music is not the only reason they are popular. Their unique hairstyles and various tattoos, including on their faces, have also captured the attention of people.
Related: Logan Paul Replaces Host Mac On Impaulsive Because Of Mike Majlak?
Few days back, they stormed off Logan Paul's ImPaulsive podcast after getting offended
During the recent episode of Logan Paul's podcast, ImPaulsive, Island Boys made an appearance. While people expected it to be a complete episode with the twins, it turned out to be an unusual episode. During the conversation, co-host, George Janko suggested that if their rap career failed, they could always rely on their jewelry collection. To which, island Boys took offense and said:
"I don't need financial advice when I probably make more money than you."
After this, they got up and just left the podcast, leaving Janko, Paul and others shocked. Shortly after, the Island Boys received backlash from people for leaving the podcast. Therefore, Alex responded and said:
"This is the problem. Me and you are two different people. If someone's talking about your financials to you, it's not a problem for you. But if someone's talking about my financials, I don't wanna hear it. You're not the one that's making me a million dollars. I made a million dollars myself."
Recently, Island Boys faced fury from the crowd at Jake Paul vs Tyron Woodley boxing match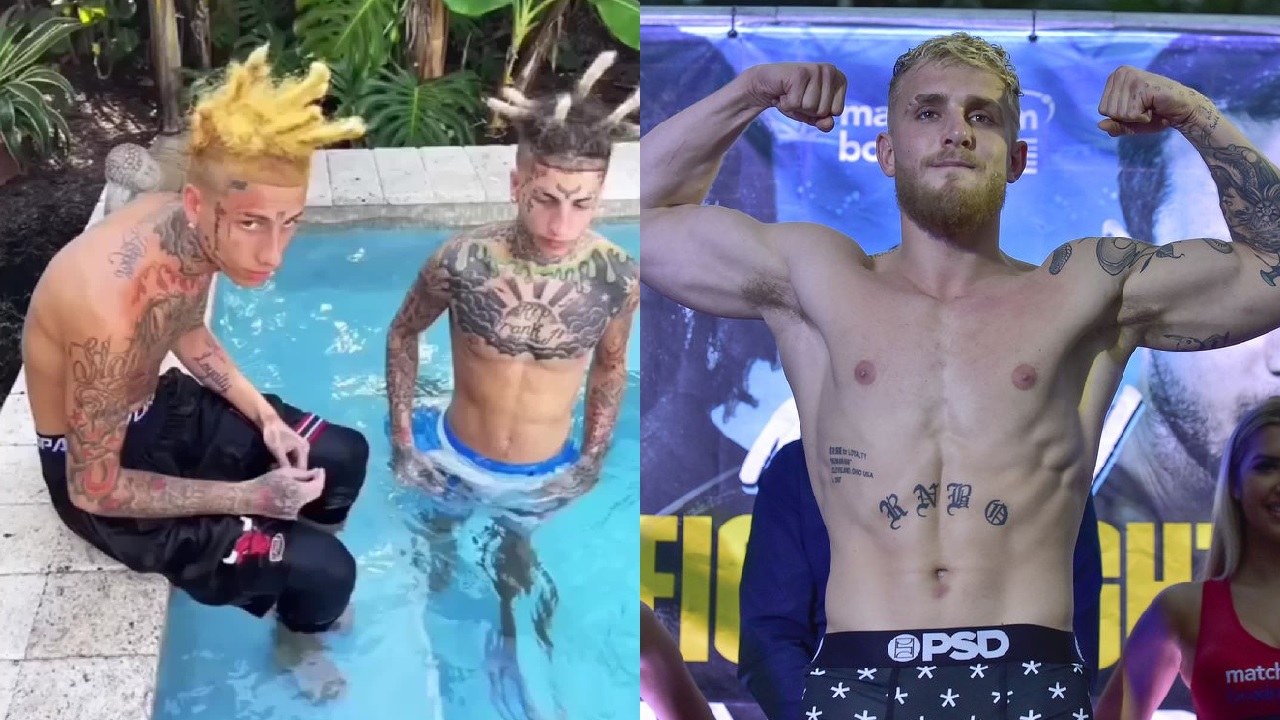 Over the weekend, Jake Paul and Tyron Woodley came face to face in a rematch. After uneventful five rounds, Paul knocked out Woodley in the sixth round. In order to watch the match, Island Boys arrived at the venue. However, they did not expect the reaction they got from the crowd. After seeing the Island boys enter, people started booing them and throwing drinks at them. At one point, they also got into a fight. This is not the first time that the twins have faced such a reaction. Previously, they were booed in a nightclub in Miami.
Despite the videos circulating on the internet, Island Boys have not responded to the backlash yet.