On this day, 80 years ago, John Winston Lennon first breathed for the first time in Liverpool maternity hospital. For the next 40 years, he made some incredible music and left behind a massive cultural impact that cannot be ignored, before an assassin tragically ended his life early in 1980. However, today fans celebrate the former Beatle and the legacy he left behind. Let's take a look at how fans are remembering him and what defines his legacy.
John Lennon's friends remember the late singer
John Lennon has been trending on Twitter for the entire day, and there is some really heartfelt tribute for the late singer. Of course, the ones from his closest friends and former Beatles members Paul McCartney and Ringo Starr mattered the most. Paul wished his best friend by sharing a picture of them laughing and reading notes:
I love this picture, it reminds me of the bond between us. Happy 80th John. Love Paul#JohnLennon #LENNON80 pic.twitter.com/ePrHqvZxVB

— Paul McCartney (@PaulMcCartney) October 9, 2020
Interestingly though, Ringo actually wished John Lennon one month too early, on the 9th of September instead of October. And what's even more hilarious is that he didn't rectify his mistake and didn't even wish John on his actual birthday. That is the most Ringo thing Ringo could have ever done:
https://twitter.com/ringostarrmusic/status/1303751367413002241?s=20
Moreover, Pattie Boyd, who is a very important woman in George Harrison's life, too wished John Lennon on his birthday, saying how he was "respectful, gentle and kind":
The John Lennon I knew was respectful, gentle and kind. He was always gracious to me and I have treasured memories of us all being together during Beatlemania and beyond. Thinking of him today. This is my favourite picture of him. pic.twitter.com/8TQvGg1RT9

— Pattie Boyd (@thepattieboyd) October 9, 2020
Sean Ono Lennon, who is John's son from his second wife, Yoko Ono, also paid a tribute to his late father by recording a cover of his father's song Isolation:
Sean Lennon marks John Lennon's 80th birthday with "Isolation" cover on #LSSC https://t.co/nINWLxlilT pic.twitter.com/qzkCDIBvjD

— Rolling Stone (@RollingStone) October 9, 2020
This is a really interesting one. Michael Beschloss shared John Lennon's report card back when he was 15 years old. The teacher distinctly wrote:
"Too many of the wrong ambitions & his energy is too often misplaced"
I wish we knew what that teacher thought after she saw John succeed in life.
School report card of John Lennon (80 years old today) at age fifteen–"Too many of the wrong ambitions & his energy is too often misplaced": pic.twitter.com/ZgQZASK7H0

— Michael Beschloss (@BeschlossDC) October 9, 2020
Other than them, Madison Square Garden, Abbey Road Studios, and the Recording Academy also remembered John on his 80th birthday. And the official account of the Beatles shared a lovely montage of the singer:
Happy Birthday, John@johnlennon #LENNON80 pic.twitter.com/Y5BPeaBai8

— The Beatles (@thebeatles) October 9, 2020
Fans pour their heart out while remembering John Lennon
And of course, John Lennon's fans wrote some long tributes for the singer. And that is what happens when your music and songwriting left such an indelible mark on not just one, but numerous generations. Many of the fans of the Beatles weren't even born before John died. And that just goes to show the mark he left on them. This Twitter user EtherealBeatles wrote a thread of his favorite songs by John Lennon with his best vocals:
https://twitter.com/EtherealBeatles/status/1314542237192269824?s=20
Finally, a fan shared another really heartfelt thread about John Lennon's legacy which is "often tarnished by misinformation". In the thread, he talked about the various controversies related to racism, being a bad father to Julain Lennon, and being a "wife-beater".
https://twitter.com/oblabeatles/status/1314517735930572800?s=20
And that brings an interesting question to light. What is John Lennon's legacy and how should we view this person today?
What is his legacy?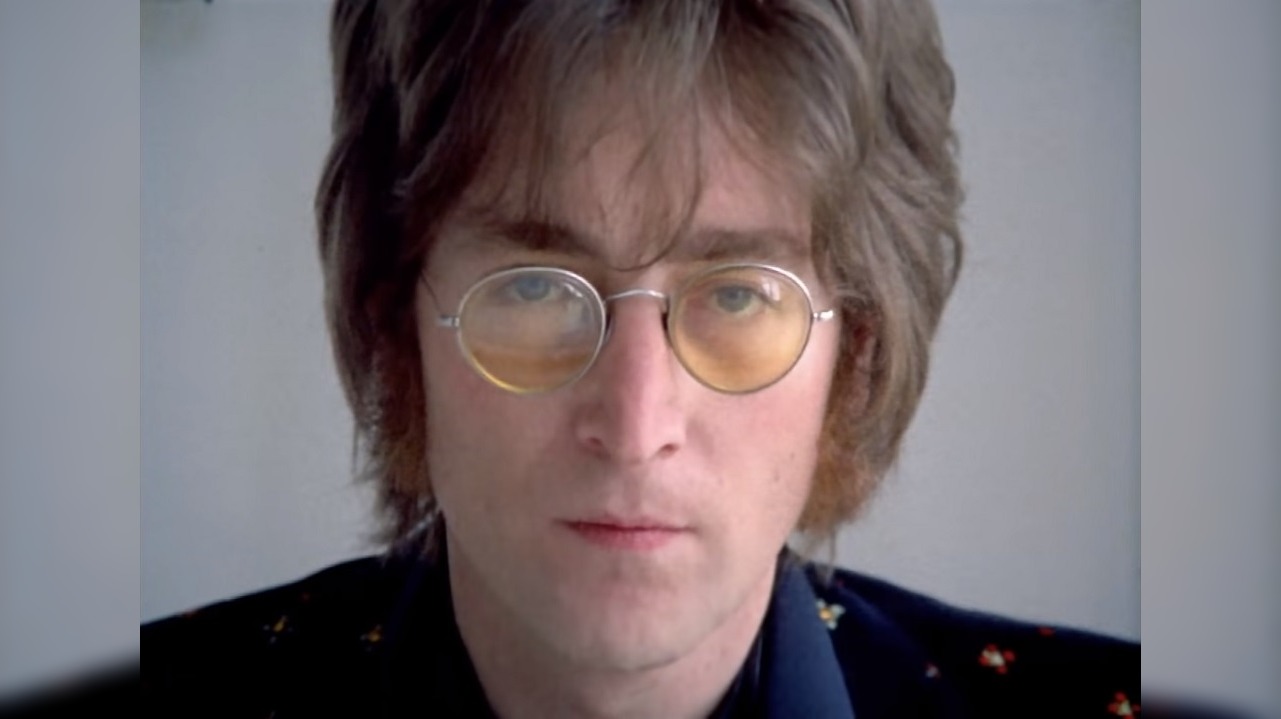 John Lennon's legacy is something that is brought on quite a lot. Any mainstream fan of the Beatles would remember John for being an advocate for peace and writing the most iconic songs in rock history. However, there are certain aspects to John's personality that cannot rightfully be ignored.
It is a fact that he did raise his hand on his first wife, Cynthia Lennon. Moreover, he was not a capable father to his son Julian as well. And of course, some of his comments regarding race with the song Woman is the n****r of the World is deeply problematic. These do raise questions on John's legacy.
Did he do enough to repent?
However, John Lennon also did a few things that most other stars didn't do. In today's world, any problematic star with such a past would mostly try to brush things under the rug. However, John Lennon admitted to these things in front of the world, and actually tried to become a better person after it. He admitted that he raised his hand on his wife, and never did it again. Moreover, his second wife Yoko actually played an active role in educating John about the wrongs that he did.
And then his son Julian. John was not a good father to him for most of his childhood. But, he did try to make amends in the years close to his death. And John was undeniably a good and attentive father to his second son, Sean. Again, this is not a justification for what he did. What John Lennon did was unequivocally wrong. But, it showed that he had the capacity to learn.
And as far as race is concerned, that song is truly appalling without a doubt. No white man has any right to use that word. That said, John Lennon and the Beatles did refuse to perform in front of segregated crowds when they didn't have any social pressure to do so. His song was indeed racist, and he may have sung it from a place of ignorance, which is still incredibly wrong. But, his entire persona does not seem like that of a racist person.
What is his legacy?
In short, John Lennon is a man of many flaws. And by today's standards, they indeed are unacceptable. But, John, like many others, was not aware of those standards at the time. And for those that he was, he did repent for it. Does John deserve to be idolized as one of the greatest human beings to have ever lived? No. Should his personal life be a role model for young people to follow? Absolutely not. But, he had one characteristic that is his saving grace. And that is his act of at least realizing the wrongs that he did and to try to make amends. Did he do enough? Probably not. But, we never got to know if he could have repented for the wrongs he did because he was taken away too soon from us.
All I'm saying is that John Lennon was a flawed person, like many of us are. But, the message that he left with his songs and his activism only reverberate kindness and peace. And we can recognize that while recognizing the many wrongs he did in his life. We can indeed do both. I may be biased because his songs affected by life personally. But, that is for you to decide if my opinions can help you in this matter or not.