Kourtney Kardashian has taken a break from the reality show Keeping Up With The Kardashians. She is trying to focus on her children, as well as her health and fitness. And what good way to do that? Find a friend that has the same motives as you when it comes to staying in shape. Kourtney and Addison Rae sparked their friendship after a collaboration they did on TikTok. And it has been so good for them that they ended up becoming close friends and workout buddies, despite the age gap. Though the fans loved to see them together initially. However, most of them are not shipping their friendship anymore.
What's weird about Addison Rae & Kourtney Kardashian's friendship?
Recently, Addison Rae and Kourtney Kardashian were having a good time together, soaking the sun rays while twinning in bikinis at Kourtney's place. They also shared a few pictures together, and it definitely turned up the heat on Instagram.
Here's another dreamy picture of the new BFF duo on Instagram:
Though there is nothing weird about their friendship. However, some of the fans are done seeing them together. They say some of their poses together are making the fans uncomfortable.
The caption and the pose has done it for the fans this time.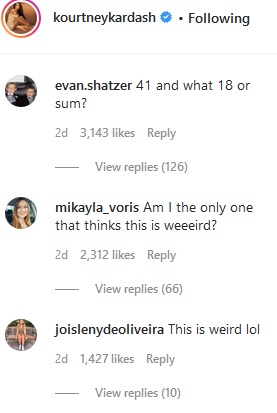 A few fans have highlighted the age gap, whereas; others believe Kourtney should get back with Scott Disick instead of spending her time with Addison Rae.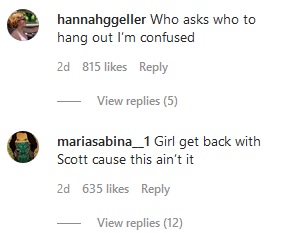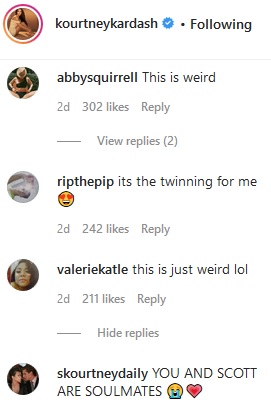 Meanwhile, some fans believe Kourtney Kardashian is old enough to be Addison's mother.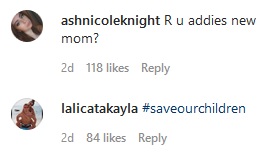 As if that was not enough, one fan took it too far by posting this comment: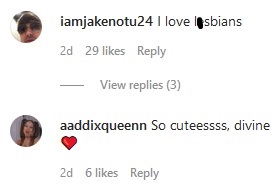 Do you believe Addison Rae and Kourtney Kardashian's friendship is getting weird? Share your views in the comments below.