Despite knowing that coronavirus has killed so many people, Dr. Oz and Dr. Phil made insensitive comments which received significant backlash. Ellen Pompeo slammed them in a series of tweets highlighting how wrong they were to spread misinformation, especially when such information could lead to people dying. COVID is a severe virus that has put the entire world on hold.
Related: Ellen Pompeo and Sandra Oh's friendship is Absolutely Goals.
During their appearances on TV, Dr. Oz and Dr. Phil made inconsiderate comments on the coronavirus.
Dr. Oz is the name of Mehmet Cengiz Öz, a Turkish-American television personality, and cardiothoracic surgeon. He is most popularly known as the host of The Dr. Oz Show, a television program focusing on health and wellness topics. Meanwhile, Dr. Phil is Phillip Calvin McGraw, an American television personality and author. He's famous for his TV show, Dr. Phil, which focuses on psychological and relationship issues. Dr. Phil has also written several self-help books and has made numerous appearances on other television programs.
To get their 'expert' opinion, Dr. Oz and Dr. Phil have been invited on various TV channels and talk shows. However, their lack of knowledge about coronavirus and how it can affect people have been reflected in the comments they made.
Dr. Oz suggested that re-opening the schools can be an 'appetizing opportunity.' He also said that while the death rate might be 2 to 3%, it is still tolerable. On the other hand, Dr. Phil compared the pandemic deaths with accidental deaths. Furthermore, he insisted that shutting down the country does not make sense.
After these comments, Dr. Oz and Dr. Phil received significant backlash from everyone, including the famous actress Ellen Pompeo. The Twitterati came at them for their views. In the end, they had to come forward with apologies and explain their comments.
However, Ellen Pompeo could not let go and slammed the TV doctors on Twitter.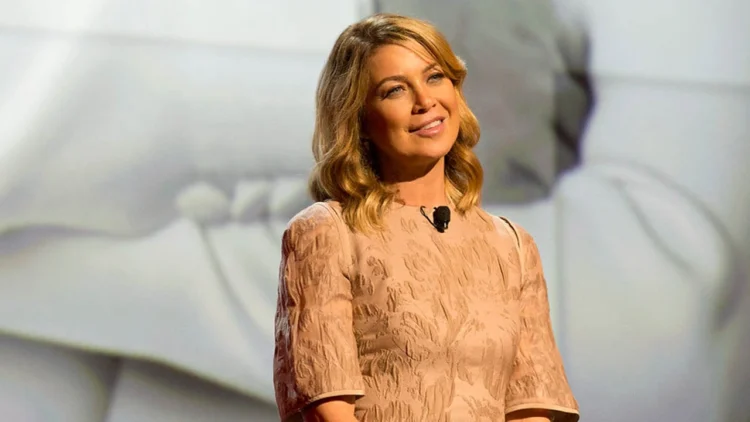 While she plays one of the most well-known doctors on the TV show Grey's Anatomy, she does not appreciate TV doctors. Ellen Pompeo took to Twitter to share her views about Dr. Oz and Dr. Phil. Initially, Ellen Pompeo reminded the 'out of touch TV doctors' about their oath. She said they should not make careless statements and risk the lives of health workers suffering emotionally and physically.
In a series of tweets, Ellen Pompeo said:
"The old white guy TV docs who say stupid selfish shit should yes …walk that shit right back to your lazy boys and sit your stupid asses down in your living rooms on your golf courses where you live…tired out of touch old fools don't get me started today."
While at first, she did not mention the names, later, Ellen Pompeo shared a post about Dr. Oz and Dr. Phil and said:
I love this because …They have been so busy in their dressing rooms getting their faces powdered and worrying about their ratings …they have no idea what doctors and healthcare professionals on the front lines actually do or they just don't care.
She seemed troubled at influential people such as Dr. Oz and Dr. Phil spreading false information. Many seemed to take her side because of the severity of COVID. Incorrect information about it could lead to the loss of lives. Many people seemed to agree with this perspective, possibly because the COVID-19 pandemic has been a severe and significant global health crisis. People must seek reliable information sources and be cautious about believing or sharing information that reputable sources have not verified.
What do you think about the situation?