For those who have followed The Sopranos, they know that the creator David Chase included several elements of his life in the HBO Original. The most noticeable element was Tony Soprano's mother, Livia Soprano. According to Chase himself, Livia was a "carbon copy" of his mother. Moreover, The Sopranos prequel movie, The Many Saints of Newark did not remain immune from having aspects of David Chase's childhood memories as well. The creator added one of his childhood memories into the movie.
Related: Tony Soprano's Horrible Mother Was A Real Person
The pleasant childhood memory of David Chase that he made a part of The Many Saints of Newark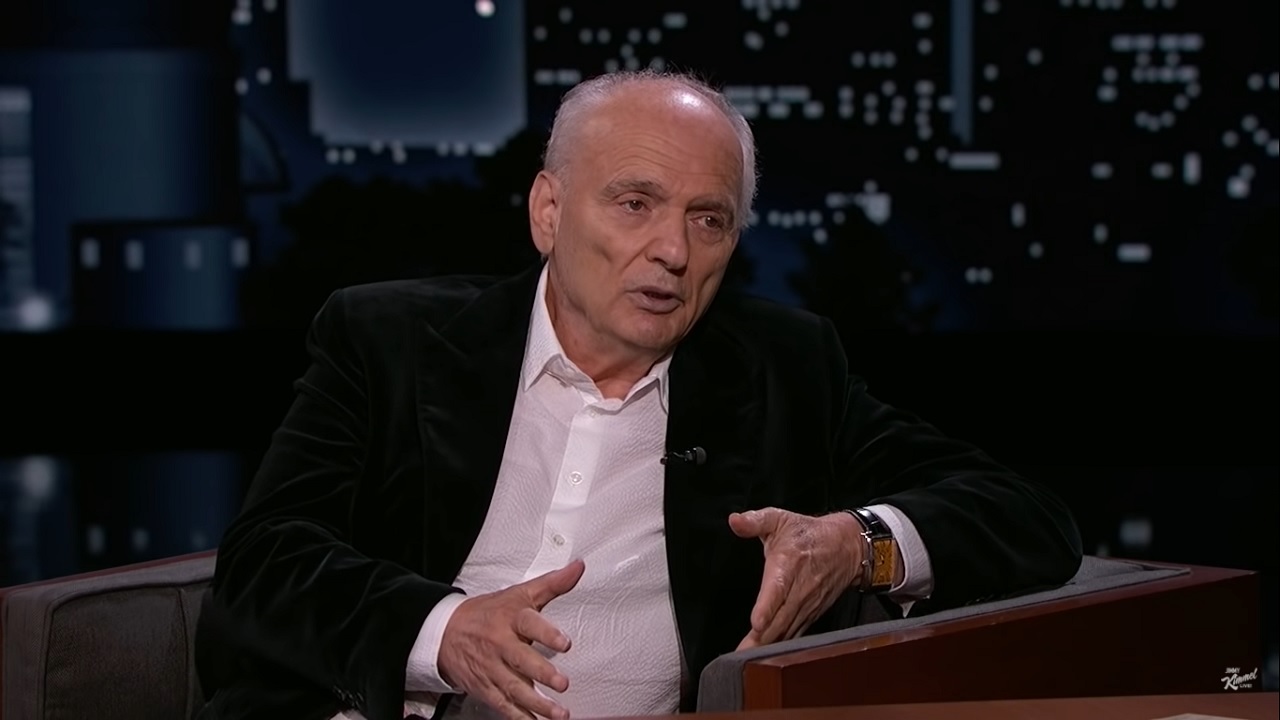 Recently, The Sopranos creator David Chase appeared on Jimmy Kimmel Live, where he talked about the upcoming Sopranos prequel, The Many Saints of Newark. During the interview, the talk show host brought up a scene from the movie, where a young Tony Soprano is in the office with his guidance counselor, when they show a flashback scene of an adolescent Tony with his mother. It turns out that that was an actual childhood memory that David Chase shared with his mother. He said:
I was in the guidance counsellor's office a lot. But, what I think you're referring to is when the guidance counsellor talks to his mother and recounts something that Tony told her about this really warm night between, very nice when he was a little kid. That was happening to me. My father was painting in the living room, penny liver, and my mother read me this book and she was very sweet and nice. It was blowing storms. She was not like that often, so that's why it's in the movie.
However, David Chase clarified that his mother wasn't mean. She just "wasn't affectionate". The show's version of Livia also tried to have Tony Soprano killed in season one. And Chase has also assured the audience in the past that his mother did no such thing.
The Sopranos creator also took real-life stories from the cast members' lives
That said, David Chase didn't just take stories from his own life and incorporated them into the show. In fact, Chase and his team of writers would often "steal" from the real lives of the cast members of the show. The Sopranos creator talked about this one time he met James Gandolfini and his then-infant son Michael Gandolfini. James would greet Chase with, "Hello Satan". He then explained why James did so, saying:
He called all the writers vampires because we would steal from the actors' real lives. We never stole anything from (James Gandolfini). But, we stole a lot from Tony Sirico.
And David Chase rightfully took many stories from the colorful life of Tony Sirico. Sirico was a real-life gangster who had event spent a lot of time in Jail, which is where he realized his acting potential. He is quite literally exactly like Paulie Walnuts in real life and has often shared some amazing stories with The Sopranos crew, like the time he gave Jimmy Hendrix a wedgie. Even though we won't see Tony Sirico in The Many Saints of Newark, we will see a younger version of his character in the movie, played by Billy Magnussen.
Related: David Chase says Michael Gandolfini doesn't sound like James Gandolfini as Tony Soprano