James Gandolfini has a special place in the hearts of The Sopranos fans. His portrayal of Tony Soprano has gone down as arguably the greatest character ever to have graced US television. Even though he was a sociopath, there were just so many parts of his conflicting personality that every fan could relate to. And that is why Michael Gandolfini had gigantic shoes to fill in The Many Saints of Newark due to the efficacy of his father's work. However, fans are extremely supportive of Michael in this massive undertaking. That said, David Chase believes that Michael does not sound like his father's version of Tony Soprano!
The Many Saints of Newark director believes that Michael Gandolfini doesn't sound like James Gandolfini's Tony Soprano, but has similar mannerisms to him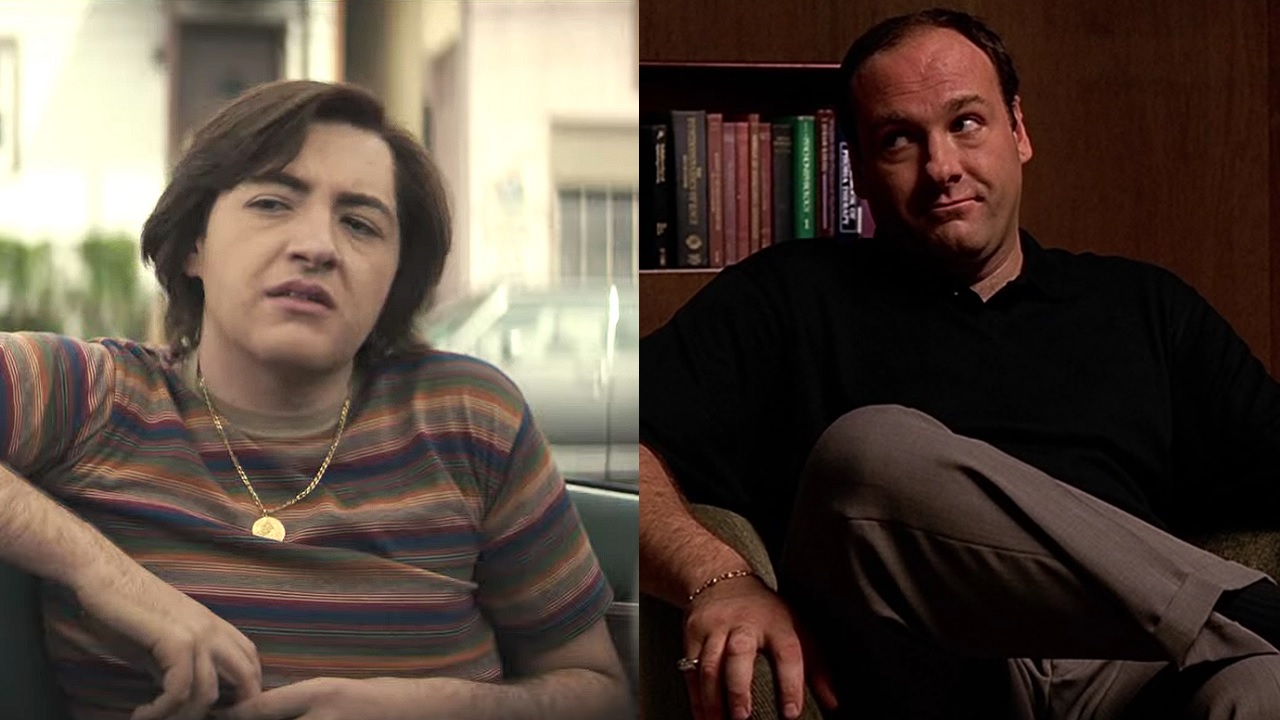 So David Chase, the creative genius behind The Sopranos and The Many Saints of Newark, knows better than anyone just how much work James Gandolfini put into playing Tony Soprano. After all, it's a character that redefined television, dawning the age of the anti-heroes. And although he has been full of praises for James's son Michael Gandolfini in the past, as far as vocals are concerned, Chase is a bit skeptical. The creator recently appeared on Jimmy Kimmel Live, where the host discussed with him the two actors who will play the New Jersey mob boss, Michael Gandolfini and William Ludvig. The host had already seen The Many Saints of Newark but didn't want to reveal much about the movie. However, he did have praises for Michael Gandolfini for his performance as Tony Soprano. Kimmel asked Chase:
He looks like him, but he really sounds like him. Do you agree with that?
Much to everyone's surprise, Chase did not agree with Kimmel. He said that Michael does have similar mannerisms as his father, but doesn't sound the same, saying:
No. It never struck me. What he does is move like him, this thing with his shoulders, those little ticks, just like him.
The host then disagreed with David Chase
In return, Jimmy Kimmel dared to tell the very creator of Tony Soprano that he was wrong about Michael, saying:
With all due respect, I'm going to tell you you're wrong. He does sound like him. I think you might be too close to it. I mean the whole movie I'm going like 'Oh he sounds just like him!'.
In return, Chase somewhat agreed, saying Michael Gandolfini has "got a little bit of a slur there". And we're going to have to agree with Kimmel on this one. With the little snippets that we have seen of Michael Gandolfini as Tony Soprano, he does a phenomenal job. Moreover, the similar facial features also help and we're sure James Gandolfini would be proud had he seen his son fill in his shoes.
Kimmel then further talks about how well the portrayal of Italian Americans is in The Many Saints of Newark, saying:
My mother is Italian. My wife the whole time is saying, 'this is like every one of your family parties, except for the murders'.
Related: How James Gandolfini's Acting Left Lorraine Bracco Speechless On The Sopranos