Christopher Nolan has somewhat of a mythological status in the DCEU, thanks to his brilliant Batman trilogy. Those three films are arguably the most critically sound superhero films ever made in comic book history. And that is precisely why Zack Snyder puts a lot of value on Nolan's view of his films, particularly his latest one – Zack Snyder's Justice League. And it is quite a positive view. Nolan hasn't made any public comments, however, since he is a close friend of Snyder's and has served as an executive producer in all of Snyder's DCEU movies, he didn't shy away from telling Snyder how great a job he did.
Related: Zack Snyder Thinks Martin Scorsese's Criticism Of Superhero Films Is Valid
Christopher Nolan believes Zack Snyder's Justice League regained its "epic sensibility"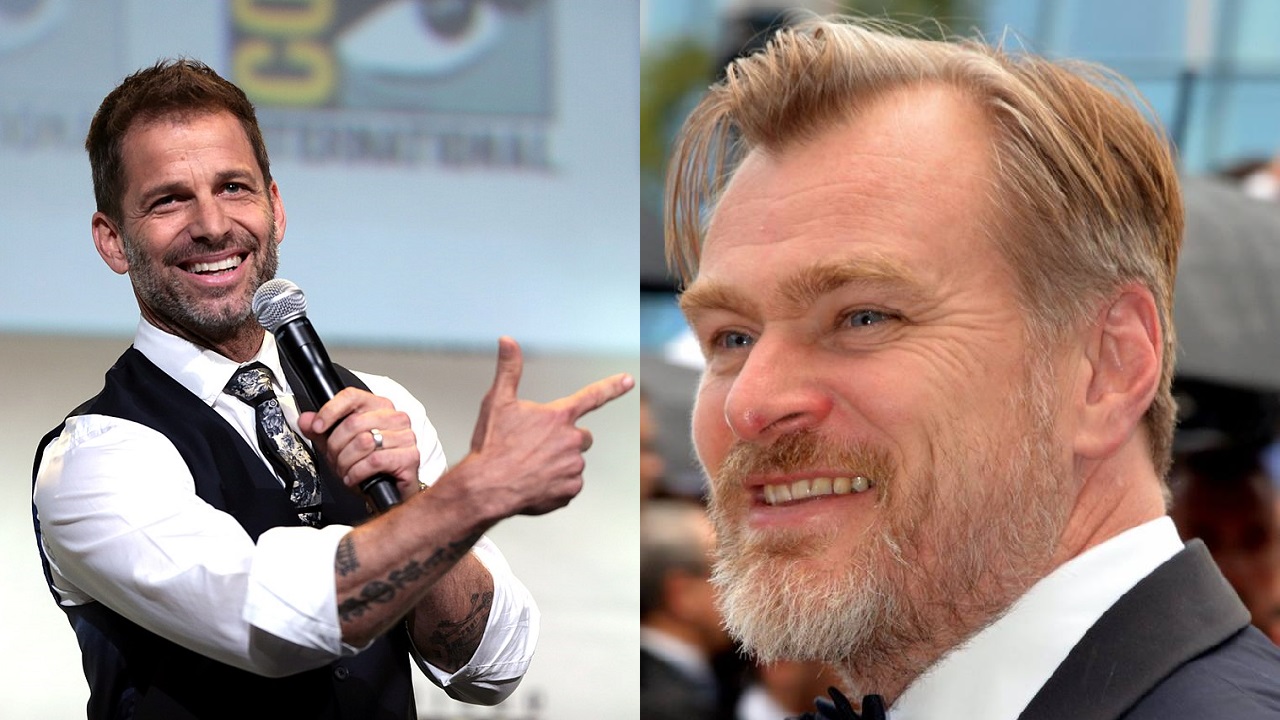 In a recent conversation with The Telegraph, Zack Snyder said that Christopher Nolan believes his cut of Justice League was a huge improvement over the theatrical version. Snyder told the news outlet:
Chris has been involved in this thing since Man of Steel, so I think it was as cathartic for him to see it as anybody. We had a long conversation afterward about how it feels in its four-hour format in the theatre, and he said he thought it had regained its epic sensibility – that mythological aspect that I thought was inherent to the story I was telling all along.

Now, I haven't seen the other version, [the 2017 Whedon Cut], but there is apparently a way to wring the mythological aspects of it. But for me, that's the single thread that when you pull it out, the whole thing unravels. So we were both very glad to see it stitched back in.
Related: The Ultimate List Of All The Joker Movies In Order
#RestoreTheSnyderVerse
And so, Nolan's words are massive validation of Snyder's vision of the Justice League and the DCEU. This is what Snyder wanted to make all along, but wasn't able to due to the studio's meddling and a personal tragedy. And Snyder consistently thanks the fans for their undying effort in the release of the Snyder Cut. However, fans don't just give in that easily. Now they want Warner Bros. to restore Snyder's vision of the DCEU. And they are using the #RestoreTheSnyderVerse movement to force the studios in doing so.
Chances are that Christopher Nolan will probably agree with those fans as well. For now, however, Warner Bros. doesn't seem interested. However, they were just as reluctant in the past about releasing the Snyder Cut. In a past interview on Jake's Takes, the director said:
I love the characters, and I love the worlds, and I think it's an amazing place to make a movie. It's glorious IP. So there's that. I don't know what could be done as you go forward other than I think the fan movement is so strong, and the fan community, [their] intention is so pure, and I really have this huge respect for it. I would hope that cooler heads would prevail with [the studio] and they would see that there's this massive fandom that wants more of that. But who knows what they'll do?
What do you think of Christopher Nolan's comments about the Snyder Cut? Let us know in the comments below.