Deadpool 2 is out, and we just saw something we can not believe! Brad Pitt appears for a very brief moment as Vanisher. But what most people have missed is a vital connection between Vanisher and Brad Pitt. Brad Pitt was supposed to play Cable in Deadpool 2, but due to scheduling conflicts, he could not and "vanished" from the project! Well, not entirely because he is still there as an invisible man – Vanisher.
Related: Uncut Version of Deadpool 2 Coming
Who is Vanisher?
The Vanisher (Telford Porter) is not a new character made just for Deadpool 2; he's a mutant supervillain who first appeared in the X-Men #2 issue (November 1963) by Marvel Comics. The character of Vanisher can turn invisible and teleport short distances. Vanisher has been a member of several superhero teams, including the X-Men and the Brotherhood of Evil Mutants.
In Deadpool 2, Ryan Reynolds assembles a team of superheroes to help him thwart his new enemy – Cable. In Deadpool's team, we see an invisible man as Vanisher. But since nobody has seen him, we believe he is simply unreal. This was until Vanisher jumped out of a plane and accidentally electrocuted himself. In this brief moment, we see his face and realize that Vanisher is none other than Brad Pitt!
In "Deadpool 2," the character of Deadpool, a wisecracking, irreverent superhero with the power of regenerative healing, sets out on a mission to protect a young mutant named Russell from the time-traveling soldier Cable. Along the way, Deadpool forms the X-Force, a team of mutants, to help him on his mission.
Along with this iconic scene, Deadpool 2 movie features many action-packed set pieces, several funny moments, and self-referential jokes. The plot contains many twists and turns, including revealing a secret organization and returning a beloved character from the first "Deadpool" movie.
Why did Brad Pitt become Vanisher?!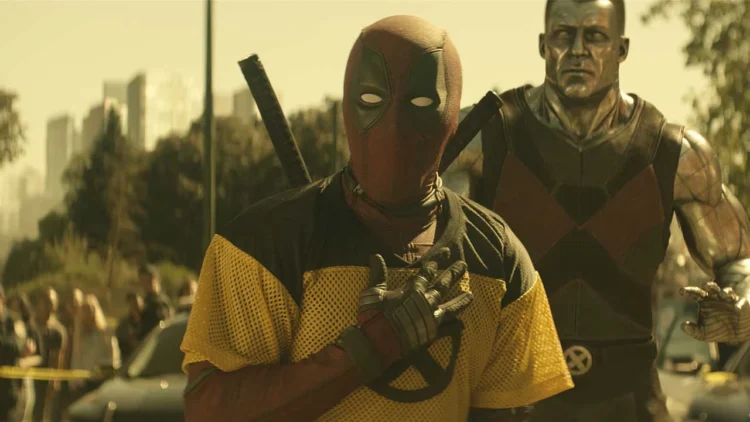 You might all be wondering how the Deadpool 2 team convinced an A-list actor like Brad Pitt to make this appearance. This can be credited to the director David Leitch. Leitch has previously worked in numerous films as a stunt double and coordinator for famous actors. One of his most famous stunt works included working as a double for Brad Pitt in several movies. So, when casting for Deadpool 2, Leitch turned to Brad Pitt to play the role of the villainous character Cable. And what an iconic decision that was!
At Deadpool 2's premiere in New York, Leitch informed that,
We had approached Brad to play Cable early on, but with schedules, it didn't allow us to cast him. We left the door open and asked him, 'If there's something else down the line, would you take the call?' He said yes. So we came up with this [Vanisher] idea, and Ryan reached out and asked, 'Would you be interested?' And he said yes, and was a great sport. He came out to play and was up for anything.
Brad Pitt's cameo in Deadpool 2 is perfect – not too extended or brief. It just makes you wonder whether you saw the hero for real or not, but before you can check again – he has vanished!
There's more news to the story! A PG-13 version of Deadpool 2 is about to hit the screens! It's called Once Upon a Deadpool; pretty catchy, huh? Fans are excited to hear the news!
We will let you know if we hear anything about the upcoming Deadpool movie. Perhaps we'll see another cameo from a famous actor for a few moments. Anything goes in the magical universe of Deadpool. And we have Ryan Reynolds to thank for that.