YouTuber feuds are quite common. If you were a fan of either Eden the Doll or Blaire White for a long time, you would know they used to be close and then they had a falling out. But recently, Eden the doll, and her friends Joslyn Flawless and Jaslene Whiterose were brutally attacked and robbed. It was a clear hate crime since the assaulters were laughing at them the entire time. They also recorded the entire thing and put it on their Instagram account which Eden found and reposted. Blaire White talked about it on her social media.
Blaire White gets emotional while talking about the hate crime
With tears in her eyes, Blaire White gets emotional telling the story of how Eden the Doll, Joslyn Flawless, and Jaslene Whiterose. She shares how they were attacked and robbed at Hollywood Boulevard and how the onlookers did nothing to help them. She was sending all the girls prayers, good vibes, and good energy and praying they recover from their injuries soon.
Jaslene Whiterose had her head bashed open, right after a man threw a scooter at her. Joslyn Flawless fell while attempting to flee from the rocks the men were throwing at her. Flawless had recently undergone a hip surgery so she could not run and therefore fell. All of them sustained injuries ranging from mild to severe.
All of them were scared for their lives and didn't know if they would get out of it alive. Especially since a police car drove by the incident and did nothing to stop the injustice from happening.
Blaire White was also encouraging her followers to help Eden the Doll and her friends catch the criminals who did this heinous act of hate crime: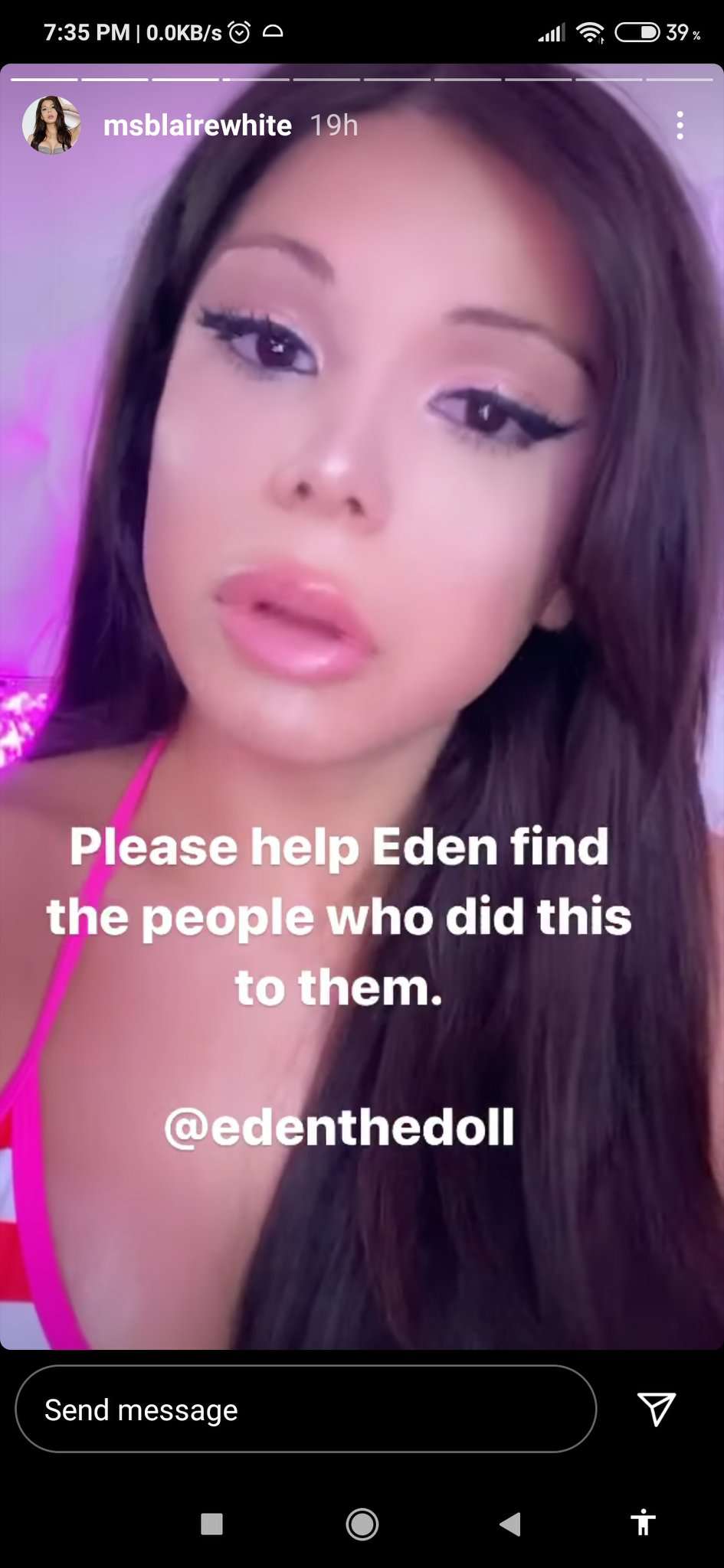 She also added a screenshot of the assaulters: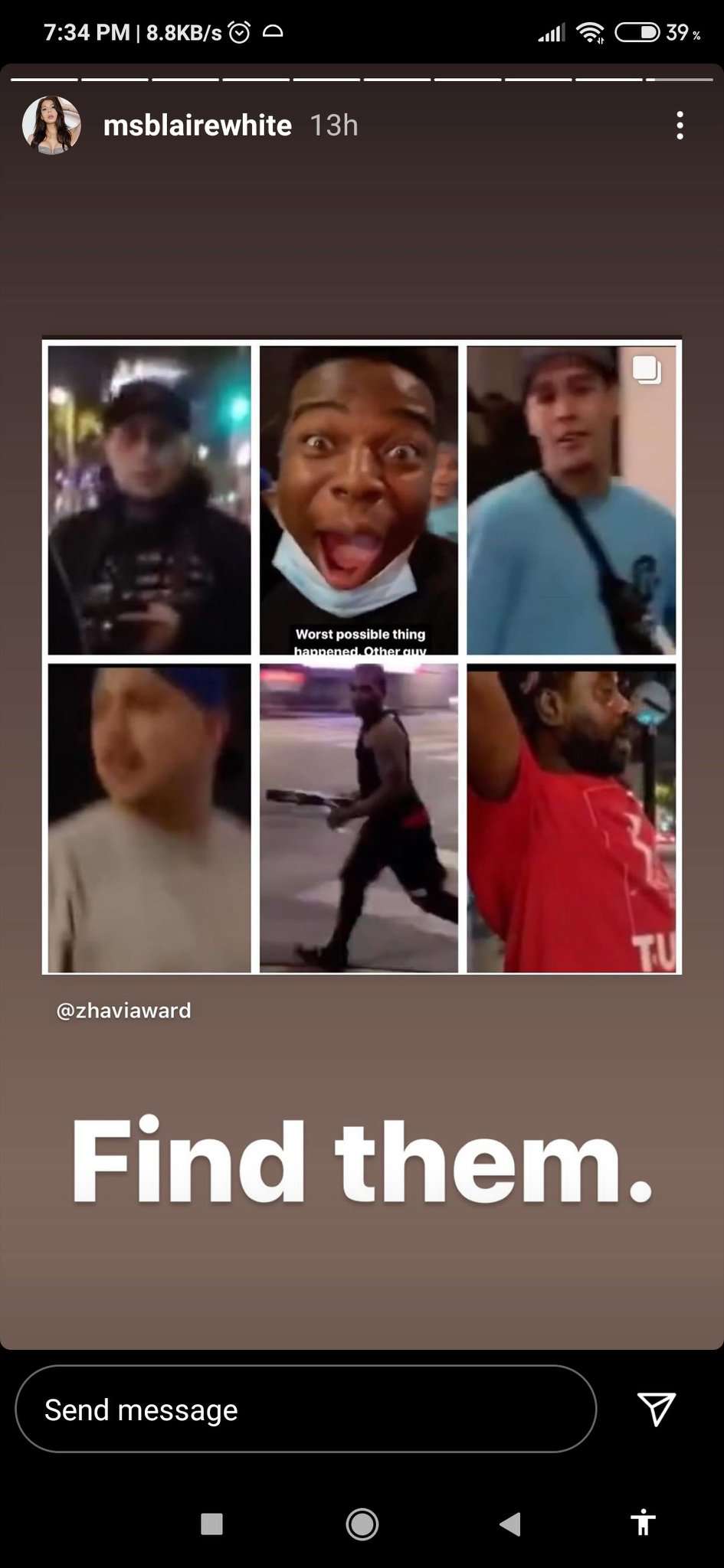 Blaire White also didn't know if Eden the doll would watch Blaire's stories or not since they had each other blocked on social media due to their feud.
Blaire realizes how unimportant petty drama is following the incident
But Blaire White is also feeling extra emotional because her apartment was very near the place the robbery and attack occurred:
Life is too short. Those girls were beaten a mere 100 feet away from my apartment. If we were all still friends they could have escaped to my apartment. Really puts petty drama into perspective.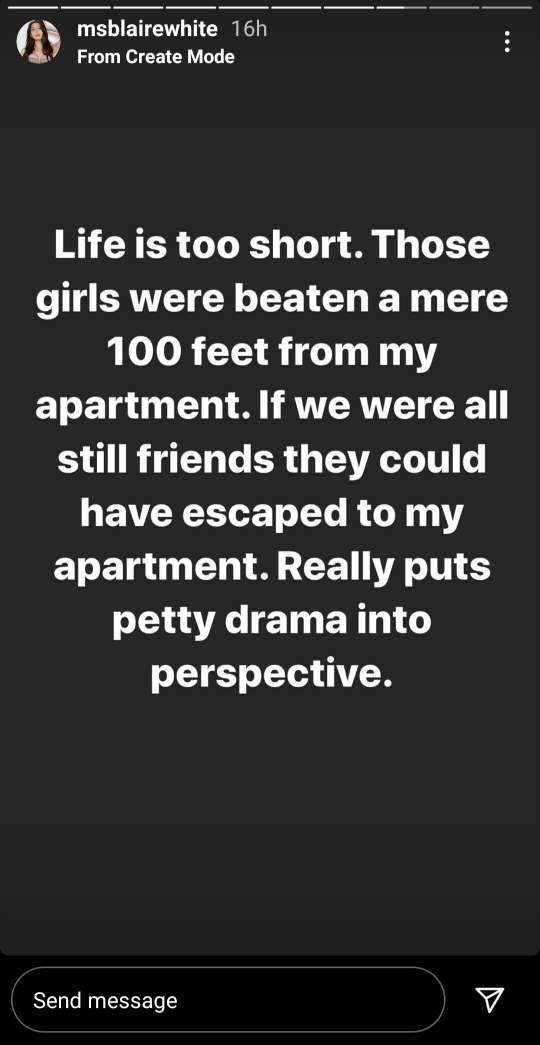 Blaire also further cautioned everyone to carry some form of protection in order to be safe from crimes like these: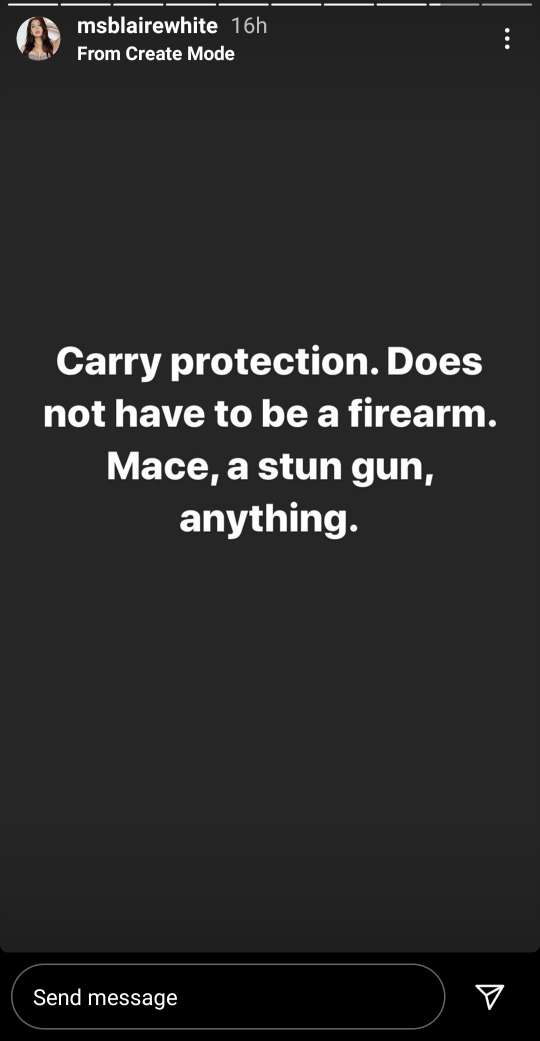 Furthermore, Blaire White also shared that one of the girls that were attacked was a huge supporter of Blaire who she had met in a Meet and Greet. Sharing that news, Blaire again reminded her followers to DM her if they saw or heard anything that would help them catch the culprits: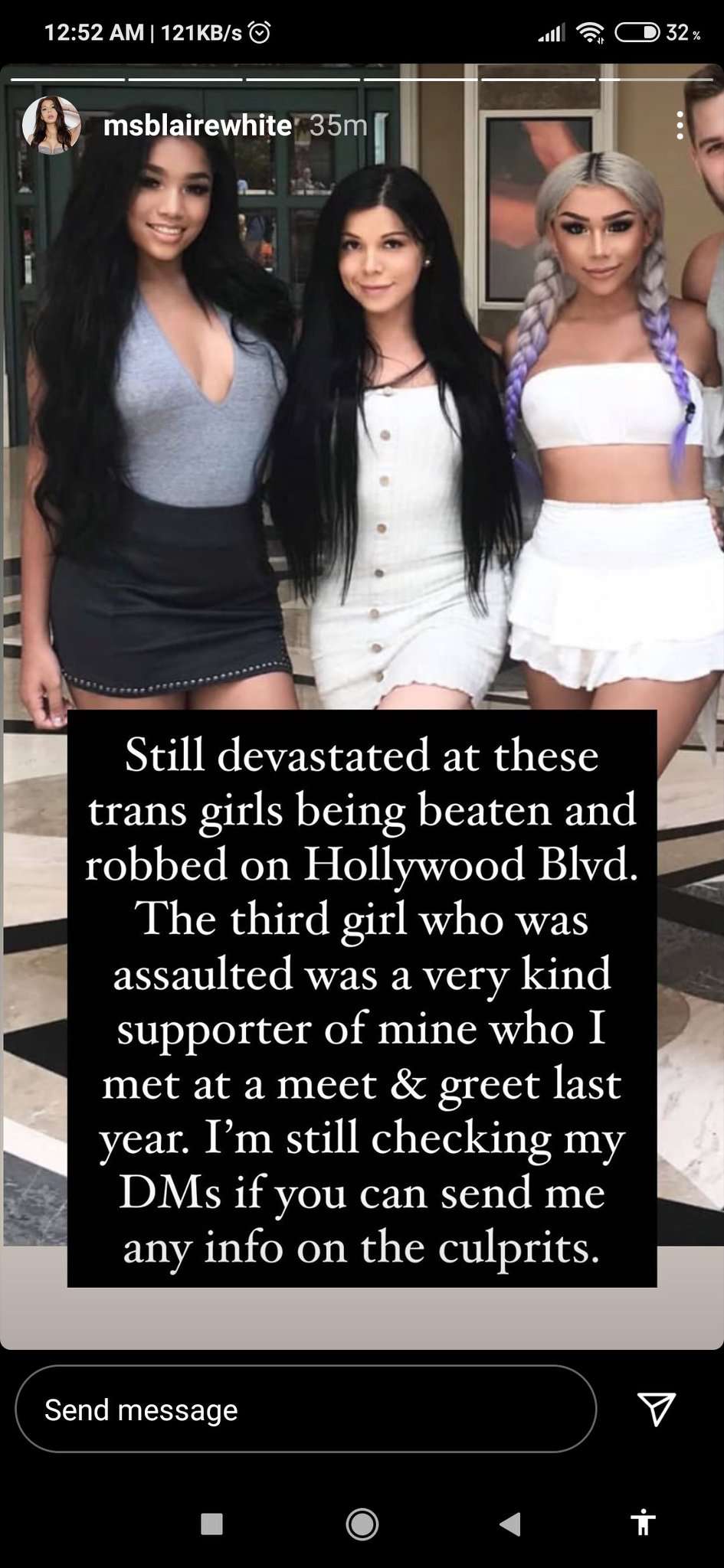 The LAPD is currently holding an investigation into the incident. We'll keep you posted on what happens next.