If there is someone who has always stayed loyal to Britney Spears, that's her fans. Britney has faced many ups and downs in her life. Mostly downs considering the fact that she is going through conservatorship issues. Her fans try to find little signs and subliminal messages in her images and videos shared on her social media handles. And when there is a gap in her posts, the Brit fans get worried and #freebritney starts to trend on the internet. Same happened recently when there were no new posts from Britney on her TikTok. Meanwhile, fans got worried after seeing her Instagram posts and they started demanding Britney to go LIVE on her Instagram. Her boyfriend Sam Asghari tried to satisfy her fans. But ended up facing a backlash.
Britney Spears's boyfriend Sam Asghari used a body double?
Britney Spears fans have been calling out the "person" behind her social media posts. They were worried that the images posted are not new, and that she is not safe. Even though everyone knows Britney and her boyfriend Sam Asghari live together. However, they wanted to see Britney LIVE so that they would stop getting worried about her.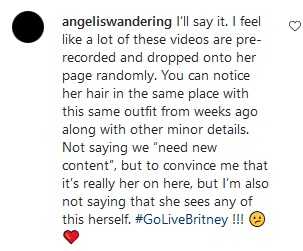 While many kept demanding Britney to prove she is okay, some also asked Sam Asghari to share a latest video footage of Britney Spears. Being a good boyfriend, Sam shared a behind-the-scenes clip of Britney Spears, proving that she is fine.
But why that did not satisfy Britney fans? Well, the clip was so small that the duration itself raised many questions. Next, Sam kept the camera mostly on himself. And when he showed 'Britney', it was from a distance. Sam Asghari quickly moved the camera, giving an indirect message that Britney Spears does not like such footages.
Now, Britney's fans are more dissatisfied than they were before. They are accusing Sam Asghari of using a body double, instead of showing the real Britney in the video. Moreover, some are also accusing Sam for being a part of the whole conservatorship drama.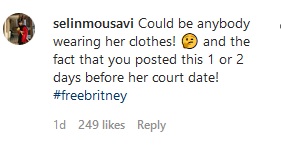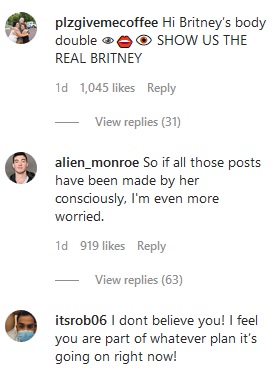 Some called Britney Spears for keeping her fans hanging.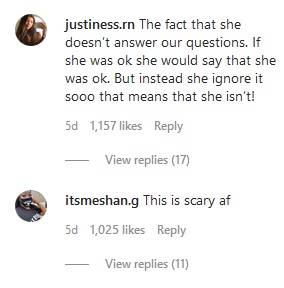 People demanded a new Britney video under this post.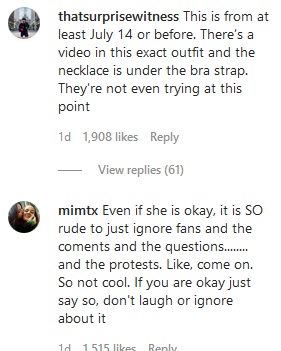 Do you think Sam Asghari used a body double in his video? Was that a fake Britney Spears? Let us know your thoughts in the comments below.