In an age of influencers, few stand out as much as famous podcast host Joe Rogan and the YouTuber Jake Paul. And that makes them susceptible to a lot of jokes and mimicry. This time, the two were mocked in an incredible Saturday Night Live sketch by Jason Sudeikis. And it also involved Pete Davidson.
For decades, Saturday Night Live has shown off the incredible way that they make fun of celebrities from all corners of the industry. First, they were mostly restricted to mainstream Hollywood celebrities. But, now with TikTok, YouTube, and other social media platforms dominating the celebrity circles, SNL decided to venture into mocking them as well. And the ones that they targeted this time were Joe Rogan and Jake Paul.
Joe Rogan mocked for his dietary habits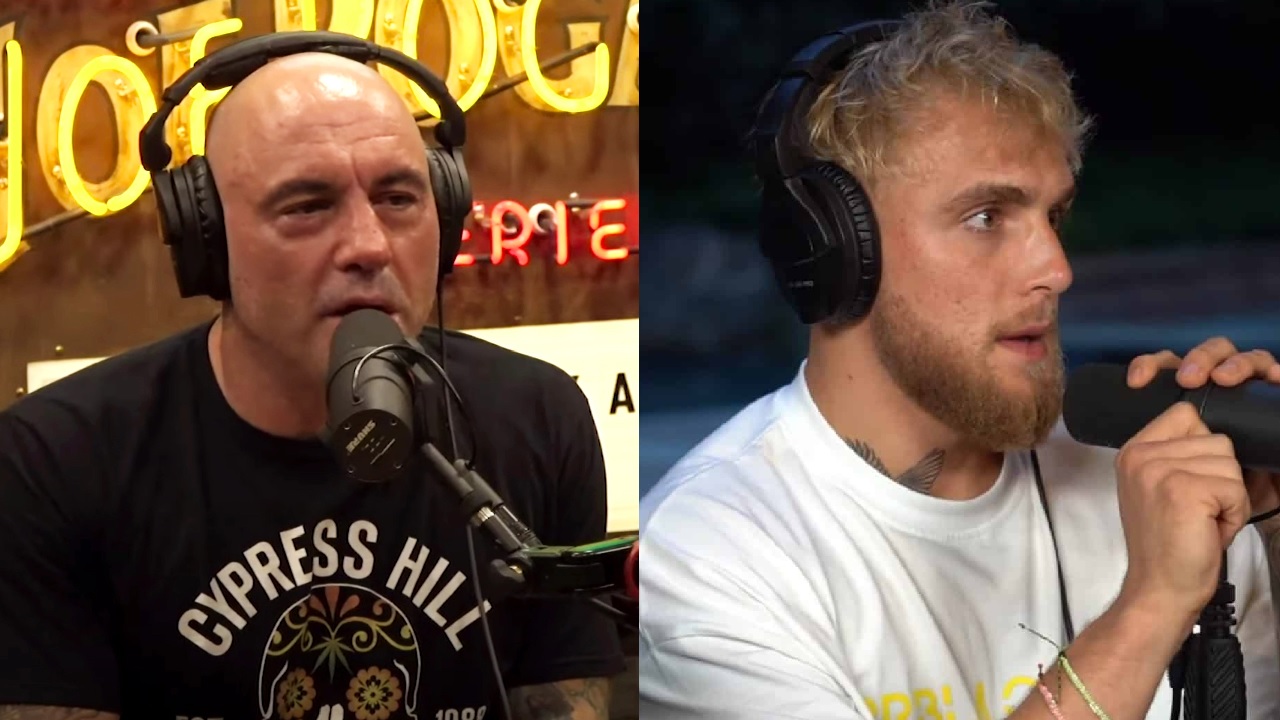 In the SNL episode that aired on the 23rd of October, Ted Lasso star Jason Sudeikis did a 'Mellen' sketch that was directly mocking Ellen DeGeneres – the not-so-good lady of talk shows. It targeted a lot of subjects, like toxic masculinity, Ellen herself, and of course, Joe Rogan himself. Sudeikis said as Mellen:
Plus, we're going to cook wild boar meat with Joe Rogan and the guy from Ancient Aliens, who might be Joe Rogan in a wig.
This, of course, was a direct attempt at mocking Joe Rogan's meat-heavy dietary habits. In the past, Rogan has repeatedly and especially likes elk meat. Furthermore, he is also a big fan of hunting as well. However, Rogan was far from being the only internet celebrity to be the subject of jokes. This SNL skit also mimicked YouTuber-turned-boxer Jake Paul and they did it with Pete Davidson playing the influencer.
Similarly, SNL also mocked Jake Paul for his boxing obsession
Like Joe Rogan, SNL decided to make fun of Jake Paul for just how much he is obsessed with boxing. Recently, the younger Paul brother called out Tyson Fury after he defeated Deontay Wilder in an epic boxing match. They depicted Paul as a bully, with Pete Davidson playing him and continued to challenge Muhammad Ali for a fight. Meanwhile, Mellen kept reminding Paul that the legendary boxer had passed away in 2016.
This sketch is a breath of fresh air for SNL, as the show now ventures into the world of social media influencers. This time, they targeted Jake Paul and Joe Rogan. Hopefully, in the next episodes, they'll be mocking influencers that you might want to see being made fun of.