Community: A TV show sitcom about a study group at a community college that quickly turned into a pop-culture parody. The show is considered one of the best of its era. Some might even refer to it as the most innovative sitcom. After the show's ending around four years ago, Alison Brie (Annie) shared a throwback with Donald Glover (Troy) and Danny Pudi (Abed).
Alison Brie Misses TV Show Community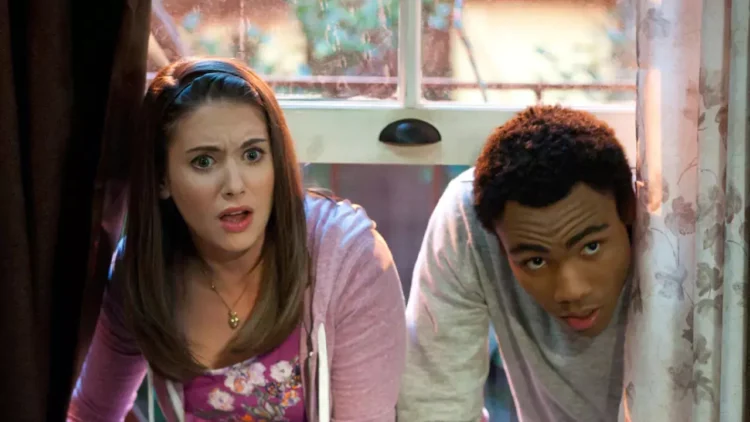 In her Instagram, Brie shared a throwback picture of working together with the likes of Donald Glover and Danny Pudi. She said:
"Talk about a great throwback photo…❤️ #community#sixseasonsandamovie *thanks @groupstudyroomf"
For those who might not know, the TV show Community is an American sitcom from 2009 to 2014 on NBC. The story revolved around a disbarred attorney and his study group attending a community college. At first, it was just your usual sitcom. Later, it started changing itself into parodies and homages. Although Community had shaky ratings, positive critiques and fan following kept the show going. The show eventually got canceled in 2014. Fortunately, a final season got released online the following year, gaining a lot of viewership.
Will The Show Get A Movie?
Stars, since the end of Community, have moved on. Donald Glover, for instance, went on to become Childish Gambino and work on his music career. Gillian Jacobs and Joel McHale have also moved on to starring in their own movie and TV show projects.
However, Alison Brie is looking toward a Community movie happening. She even used the hashtag #SixSeasonsAndaMovie to promote her idea. People who used to watch the show community on NBC would like to see the stars one more time in a movie where it might show what everyone is up to now. Netflix might listen to Brie since she's one of the main actors in the highly popular Netflix show Glee.
As of now, there are no announcements if the movie is coming out. No news if anyone has taken up on Alison's idea either. Nevertheless, we can stay hopeful about it as we all know that the Community show's movie is not the most unfeasible idea that was pitched. You can now watch Community online through Amazon Prime or look up a free streaming service.