Nobody in our industry could be as talented as Donald Glover. This comedian turned actor turned international rapper is known for his great moving music videos that send important messages, known no bounds when it comes to expressing his creative genius. Making comparisons would not do justice to the sensation that is Donald Glover, aka Childish Gambino. For anybody who doubts Donald Glover, he has been nominated for four awards in different categories at the Emmys 2018. And even last year, he won an Emmy in the category for Lead Actor in a Comedy Series.
Related: Alison Brie Shares Throwback to TV Show Community With Donald Glover
Is Donald Glover The Best?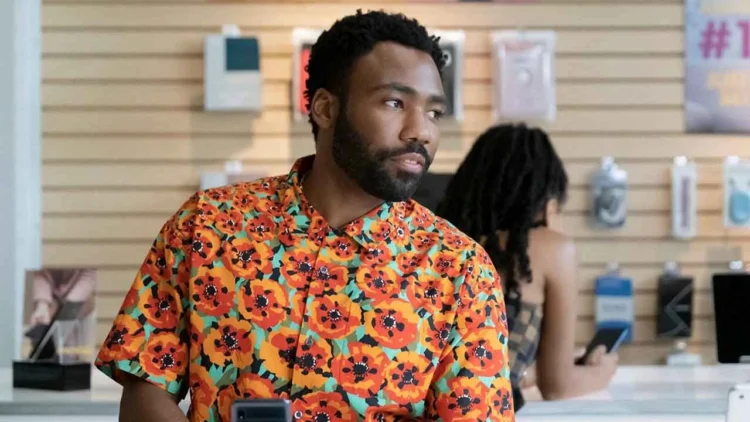 Well, there can be just one answer to this. And it has to be yes. He has conquered the world as an actor, comedian, writer, and rapper. And what other celebrity has pulled off such a combo this well? Probably none. That's precisely why Donald Glover deserves all the appreciation and credit.
Childish Gambino Or The Rapper
The musician is an incredible rapper who goes by the name Childish Gambino. His music videos are absolute hits. Even when there are a lot of other rappers out there, it is impossible to match the depth of Glover's music. Not just that, his rhymes are penned in a manner that gives them intricate dexterity and knotted schemes.
With his beats and arrangements, Donald Glover has the art of filling in the loops in his music with manic energy. Further, he raps with a hot urgency that makes him completely lose himself in the production. The flow in his work has kept people hooked for years now. That was indeed enough to prove wrong the skepticism he encountered when he stepped into the music industry as a rapper.
Donald Glover As A Comedian
Donald Glover has been a delight with his hilariousness as a stand-up comedian. Comedy Central presented Donald Glover, and all those who considered it as his personal best should watch Weirdo on Netflix. Whichever of his comedy performances you watch, be prepared to laugh harder than you thought you could.
Most importantly, Donald Glover knows where he is targeting his jokes. His comedy contrasts with his other talents, like acting, writing, and rapping. He seems like he is too prompt with his jokes. And one of the writers on his production sets once remarked that they send him the idea when they do not have a whole script. And I can count on him to create his own jokes.
Donald Glover- A Fine Actor?
He undoubtedly must have one of the lengthiest resumes in Hollywood. And although he has diverse talents, none of them can beat his acting skills. Over the years, he won hearts with his acting on Community and then his own created show, Atlanta, which depicts diversity. The cast is entirely based on people of color.
It is overtly political, displaying what it is like to be young and black in modern America. If that wasn't enough to impress us, Donald Glover is also starring in Solo: A Star Wars Story. And also will be playing Simba in the upcoming The Lion King movie. Combined, Donald Glover has taken up a lot many iconic roles on television till now. From 3D Rock to Magic Mike XXL and Spider-Man: Homecoming, his acting speaks for itself.
And now that it is established with proof that Childish Gambino is best at whatever he attempts, we hope he wins some Emmys this year.