Sony's new trailer for Venom is out. And it indeed portrays Tom Hardy's dark side. Tom Hardy's take on the Marvel anti-hero is differently unique. The violence-filled trailer released Tuesday showed us that Tom Hardy's character, Eddie Brock, would transform into a black alien.
Everything we know about Venom
Venom is a superhero film based on the Marvel Comics character of the same name. It will release later in 2018. Ruben Fleischer directs the new MCU movie. The film follows the story of journalist Eddie Brock, who becomes host to an alien symbiote that gives him superpowers. However, as he struggles to control the powerful entity within him, he must confront the villainous Carlton Drake, who wants to use the symbiote for his own nefarious purposes.
The badass character of Venom came up in 1988 from Marvel Comics. It first arrived on big screens a decade ago in 'Spider-Man 3' in which Topher Grace plays it. Now it's coming back to big screens, but this time the Academy Award nominee Tom Hardy will be the lethal protector of Venom.
Tom Hardy transforms into the vicious alien, Venom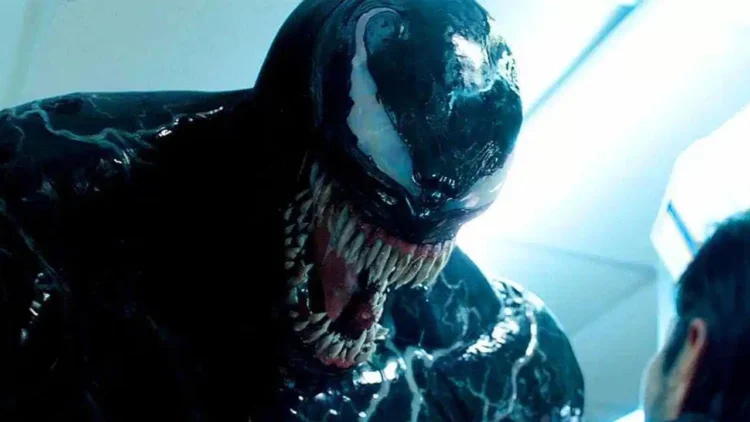 The alien would have sharp teeth and a strong desire to stop evildoers. In the comics, the character Venom is typically violent, and the movie will continue with the same image, and the studio has promised an R-rating for it. The film, however, does not resemble the ordinary superhero movies we have seen. And Tom Hardy's dark side is unleashed in the film's trailers.
Tom Hardy is known for his diverse and dynamic acting range. His most iconic roles have been in 'Dunkirk,' 'Inception,' 'Lawless,' and 'Legend.' He brought his acting experience and top skills to his performance as Eddie Brock/Venom in the film of the same name. Hardy can portray the character's internal struggle with the alien symbiote that has taken over his body and his evolution from a skeptical and cynical journalist to a more confident and heroic figure.
One of the most notable aspects of Hardy's performance in Venom is his use of voice work to bring the character of the symbiote to life. The symbiote has a unique, gravelly voice that is separate from Eddie's own, and Hardy does a great job of expressing the character's personality and motivations through his vocal performance.
The trailer shows promise that the movie will be a big success. Tom Hardy's presence in the film could be a significant factor. Superhero movies have become too predictable, but Tom Hardy's Venom seems like a fresh take on the genre. We cannot wait to see what happens in the movie.
Riz Ahmed also has a vital role in the movie.
Venom also stars Riz Ahmed – the actor behind the symbiote Riot. Riot's character will be more significant and much more substantial than Venom's. During the film, Riz Ahmed argues that human beings are disposable. And that man and symbiote combined can give the highest form of life. The film gets darker and darker as it progresses. At one point, Tom Hardy's Brock threatens to rip off a man's face, arms, and legs. Later, he apologizes, saying that he has a parasite.
The cast and crew of Venom
This would be Michelle Williams and Riz Ahmed's first superhero film. Along with them, Tom Hardy, Woody Harrelson, Jenny Slate, and Reid Scott are also a part of the star cast. Scott Rosenberg, Jeff Pinkner, and Kelly Marcel script the movie. Venom is produced by Avi Arad and Matt Tolmach and is expected to hit theaters on October 5th this year.