Get ready, Marvel fans, this year is shaping up to be an epic time. There are so many upcoming Marvel TV Shows in 2023 on Disney Plus to look out for. With ambitious crossover events, fresh faces, and even some returning heroes, there's something for everyone.
We already know that at the end of 2022, we watched, She-Hulk: Attorney at Law, there was a Werewolf by Night Halloween Special and The Guardians of the Galaxy Holiday Special.
As for 2023, several Marvel shows are already deep in production and expected to launch on the streaming service. Remember that this list isn't exhaustive, and the schedule is always subject to change. But for now, get ready for an amazing 2023 of Marvel content on your favorite Disney Plus!
But Marvel Studios appears to be reducing its output for Disney+ in 2023. It seems that the MCU may not be as present on the streaming service in 2022 after a tremendous two years of programming.
There have already been postponements for Secret Wars and Avengers: The Kang Dynasty, and it's probable that there will be more. So, it appears that 2023 may not be a memorable year for Marvel fans.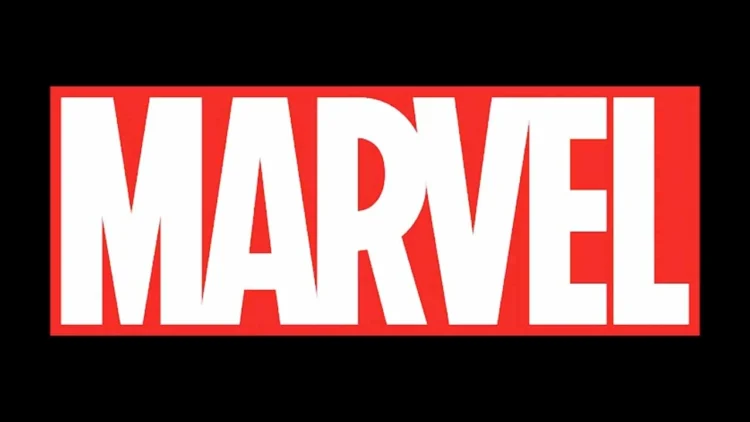 Next Marvel Shows In 2023
The Marvel Cinematic Universe appears to be arriving at Disney+ in 2023! Disney+ has now stated that three new marvel show streaming projects will be available on the service next year. What a thrill! Here are the three upcoming marvel disney plus shows:
Secret Invasion
Do you anticipate the new Marvel series with utter excitement? The cast is excellent, and the show promises to be the most ambitious TV adaptation yet. It's first in our list of upcoming marvel shows in 2023 due to its early release date.
Olivia Colman, Emilia Clarke, and Kingsley Ben-Adir join the already announced cast of Samuel L. Jackson (Nick Fury), Ben Mendelsohn (Talos), Cobie Smulders (Marie Hill), Martin Freeman (Everett K. Ross), and Don Cheadle (James Rhodes) in the next film.
The MCU series, which was supposed to premiere in 2022 but postponed until 2023, would center on the discovery of shape-shifting Skrulls infiltrating Earth. What this Marvel program has in store for us, has us on the edge of our seats.
You'll be on the edge of your seat when Secret Invasion makes its debut this spring. Who can you really trust? Is there going to be danger in the suspenseful drama starring Samuel L. Jackson? Can our heroes be able to distinguish between friends and foes when the shape-shifting Skrulls invade? Get ready for a thrilling ride!
Loki Season 2
Are you looking forward to Loki's second season? Yay! Loki is coming back for another season! Tom Hiddleston is set to reprise his role as the God of Mischief, and he'll be joined by Owen Wilson as Mobius, Sophia Di Martino as Sylvie, and Ke Huy Quan in an all-new role.
Coming next summer, Loki will be the first live-action MCU Disney+ property to debut its sophomore effort. There may be a connection to the upcoming Ant-Man and the Wasp: Quantumania movie.
It's gonna be an exciting six-part time-hopping adventure – mark your calendars! It's sure to be an amazing journey through the Marvel Multiverse. And is also on our list of upcoming Marvel Tv Shows in 2023.
Ironheart
Dominique Thorne's character Riri Williams appears to be getting a lot more screen time! After the tragic loss of Tony Stark, this young genius has invented her very own badass suit of armor that rivals even the best of Stark's work, as we saw her in Black Panther Wakanda Forever.
Not much is known about this upcoming six-part series called Ironheart, but based on the character's comic book history, we expect it to have a similar tone to Ms. Marvel. Don't get this one confused with Armor Wars, which stars War Machine (Don Cheadle) and is set for release in 2024.
We can't wait to see what Riri Williams has in store for us! Ironheart will be her own Marvel Cinematic Universe (MCU) streaming series; it has been announced.
This show will premiere in the fall of this year, and might land a spot in Marvel Tv Shows in 2023. The show is going to follow Riri as she balances her superhero duties with her academic life at MIT – and we all know she's one of the brightest minds there! Isn't that amazing?
Related: Ms. Marvel Is Getting A Season 2
What's Coming marvels tv shows in 2023?
It's fantastic to finally have some names confirmed for Marvel Studios' Disney+ output in 2023! However, it appears that there are fewer tv shows and movies than we anticipated. Which shows are going to be a part of Marvel Tv Shows in 2023?
So, what is lacking? We know Secret Invasion and Loki are on the list for 2023, and we assumed Ironheart would be as well. At the San Diego Comic-Con (SDCC), we learned that a slew of titles would be added to Disney's streaming service in 2023.
'What If…?' was also mentioned. Season 2 was set to premiere in early 2023, followed by Echo in the summer, X-Men 97 in the fall, and Agatha: Coven of Chaos in the winter – but they were omitted from Disney Japan's most recent list.
That got us thinking: does this mean their release dates are now doubtful? Do you find it difficult to keep up with all of Marvel Studios' upcoming projects? It could be due to production issues or simply a desire to avoid overcrowding the market as in previous years.
Some of these projects may see a 2023 release date, but many will not be ready until 2024 – and possibly later!