Kit Harington movies and TV shows are the perfect recipe for a binge-watching session! If you're a fan of epic fantasy dramas, then you definitely know him from his breakout role as Jon Snow in the Game of Thrones (tv series). But did you know that he's also had some impressive performances in films and other TV shows?
For starters, Harington recently joined the Marvel Cinematic Universe in the highly anticipated film Eternals, showcasing his range as an actor. However, he's also starred in the historical drama Pompeii, the World War I film Testament of Youth, and the action-packed spy thriller Spooks: The Greater Good.
If you're in the mood for some animated fun, you can even watch How to Train Your Dragon 2 (voice role by Kit Harington) and The Zog (voice role). But if horror is more your thing, you might want to check out Silent Hill: Revelation, a spine-tingling adaptation of the popular video game franchise.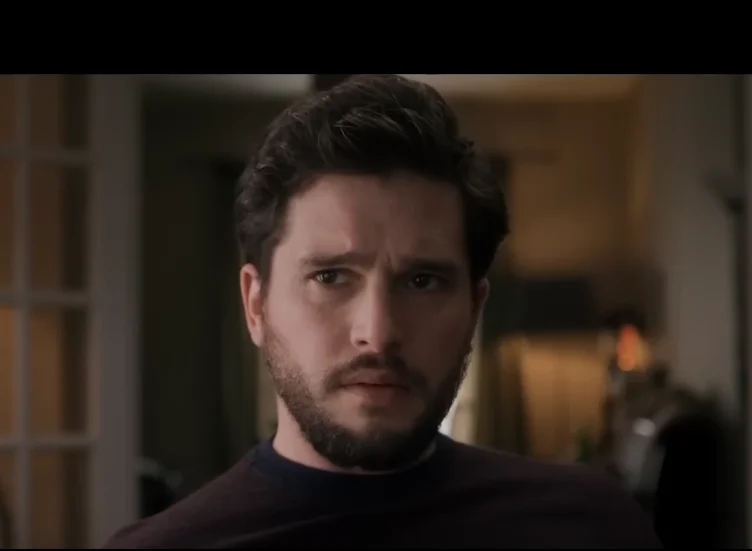 We are not done yet!
And let's not forget about Harington's other TV work! He starred in the period drama Gunpowder (tv miniseries), which tells the story of the infamous Gunpowder Plot in 17th-Century England. He also made a memorable appearance in the sports comedy 7 Days in Hell, alongside Andy Samberg and a star-studded cast.
With so many Kit Harington movies and TV shows to choose from, you'll never run out of options. So, grab some popcorn, cuddle up, and get ready to experience the many talents of this rising star. Oh, and did we mention he recently welcomed a baby Ruby with his wife Rose Leslie? Congrats to the happy couple!
Will Kit Harington be in more Marvel movies
According to a rumor reported by The Direct in August 2021, Marvel may have diminished Kit Harington's planned return to the MCU beyond his role as Dane Whitman / Black Knight in "Eternals" (2021).
However, this is just a rumor and there has been no official confirmation from Marvel or Harington himself regarding his future involvement in the MCU. Therefore, it's currently unclear if he will be in more Marvel movies.
Gunpowder Plotting with Kit Harington Movies and TV Shows
If you want to check out Kit Harington's highest-rated works, you can head over to IMDb, where you'll find reviews and ratings from fans and critics alike.
Release Date: 2017 | IMDB Rating: 6.6
Kit Harington is not only the King in the North but also the rebel leader in Gunpowder! This three-part BBC miniseries is packed with thrilling action and suspenseful drama as Kit takes on the role of his very own ancestor, Robert Catesby.
Join Kit and a star-studded cast including Peter Mullen, Mark Gatiss, and Liv Tyler as they embark on a mission to blow up King James I and Parliament in a failed assassination attempt.
With Kit's superb performance, you'll be left on the edge of your seat, wondering what he'll do next! Don't miss out on Gunpowder, the explosive historical drama brought to life.
Eternals – Love, Betrayal, and a New Marvel Hero
Release Date: 2021 | IMDB Rating: 6.3
The Marvel Cinematic Universe has done it again, and this time they've got a fresh new hero to add to their roster! Meet Dane Whitman, played by the dashing Kit Harington, in the epic blockbuster hit, Eternals.
As Sersi's love interest, Dane is there to pick up the pieces of her broken heart after a devastating end to her marriage with Ikarus. But their romance is just the tip of the iceberg as a dark secret threatens to tear apart the Eternals and destroy everything they stand for.
Watch as Harington delivers a powerful performance, leaving fans eagerly anticipating the day he picks up the Ebony Blade to become the formidable Black Knight. This movie is sure to leave you breathless with its stunning visuals and heart-pounding action sequences.
7 Days in Hell – A Hilarious Mockumentary of Epic Proportions
Release Date: 2015 | IMDB Rating: 7.1
Kit Harington serves up a hilarious performance in the HBO sports comedy film, 7 Days in Hell. Get ready for non-stop laughs as Harington and Andy Samberg go head-to-head in the most epic tennis match of all time!
This mockumentary-style movie is a must-see for fans of The Office and Parks & Recreation. Harington plays the role of Charles Poole, the ultimate tennis champion and rival of Samberg's Aaron Williams. The two face off in a seven-day match that will have you in stitches from start to finish.
Don't miss out on this side-splitting comedy that showcases Harington's impeccable comedic timing and acting chops. 7 Days in Hell is the perfect addition to your list of must-watch.
Kit Harington all movies list.
Kit Harington has appeared in a handful of movies throughout his career, including "Silent Hill: Revelation" (2012), "Pompeii" (2014), "Seventh Son" (2014), "Testament of Youth" (2014), "Spooks: The Greater Good" (2015), "Brimstone" (2016), "The Death and Life of John F. Donovan" (2018), and "How to Train Your Dragon: The Hidden World" (2019).
He is best known for his role as Jon Snow in the popular TV series "Game of Thrones."
Game of Thrones – The Epic Fantasy Show That Captivated the World
Date: 2011-2019 | IMDB Rating: 9.2
Winter may have come and gone, but the legacy of Kit Harington's iconic role in Game of Thrones lives on! In one of the most epic Kit Harington movies and TV shows of all time, Harington played the role of Jon Snow. The brooding hero who stole our hearts with his courage and honor.
Game of Thrones is a fantasy television show that took the world by storm. With its intricate plotlines, sprawling cast of characters, and shocking twists, it quickly became a cultural phenomenon, captivating audiences around the globe.
Throughout the show's eight-season run, Harington's Jon Snow faced battles, betrayals, and even death itself. But through it all, he remained a fan favorite, winning our hearts with his rugged good looks and unwavering dedication to doing what's right.
If you're looking for a show that will transport you to another world and leave you breathless, look no further than Game of Thrones! With its breathtaking cinematography, stunning special effects, and unforgettable performances (including Harington's), it's a show that will live on in our hearts and minds for years to come.
Related: Top Katherine Langford Movies And TV Shows
How to Train Your Dragon 2 – A Sequel That Soared Above the Rest
Release Date: 2014 | IMDB Rating: 7.8
Get ready to fly high with Dreamworks' How to Train Your Dragon 2! This animated adventure takes us back to the magical world of dragons, where we follow the intrepid Hiccup as he embarks on a new journey of discovery and danger.
Featuring stunning visuals, thrilling action, and heartwarming moments, How to Train Your Dragon 2 was a critical and commercial success upon its release. And with good reason! The film builds on the mythology of the first movie, introducing new characters, expanding on the world-building, and taking the story in exciting new directions.
One of those new characters is Eret, played by the talented Kit Harington. Eret may start off as a villain, but he eventually joins forces with our heroes to fight against the greater threat facing their world.
If you're looking for a movie that will make your heart soar, look no further than How to Train Your Dragon 2! With its lovable characters, epic battles, and powerful messages about friendship and bravery, it's a movie that both kids and adults will adore.
Kit Harington current projects
Kit Harrington's upcoming projects as of April 2023 include "Extrapolations," a TV series set, released on AppleTV in March 2023, "Blood for Dust," a feature film slated for a 2024 release, and "Industry," a TV series with shooting starting in April 2023.
He is also involved in the development of a TV series called "Snow," but no release date has been announced yet.
Criminal: UK – Kit Harington Takes on a High-Stakes Interrogation
Release Date: 2019 | IMDB Rating: 7.6
Step into the interrogation room with Kit Harington in Criminal: UK, a Netflix procedural series that will have you on the edge of your seat! Premiering in 2019 to rave reviews, the show's second season exceeded expectations and cemented its place as one of the most intense and captivating shows on the streaming platform.
But it was Harington's performance as the accused businessman Alex that truly stole the show. Despite his character's dark past, Harington brought depth and complexity to the role that left audiences riveted. And with his star power and incredible talent, it's no wonder that Criminal: UK's promotional material capitalized on his involvement!
If you're looking for a heart-pounding crime drama that showcases Kit Harington's acting chops, look no further than Criminal: UK. It's one of the most thrilling Kit Harington movies and tv shows to date and a must-watch for fans of the genre.
Kit Harington movies how to train your dragon
Kit Harington voiced the character of Eret in the "How to Train Your Dragon" film series, which includes "How to Train Your Dragon 2" and "How to Train Your Dragon: The Hidden World." This role marked his first major voice acting role in a feature film.