Batman is a DC character that has been explored in so many ways and through so many plotlines. Yet the audience cannot seem to get enough of him. The Batman character was first introduced back in 1939. It was introduced by writer Bill Finger and artist Bob Kane in an issue of Detective Comics. Ever since then the masked crusader has been loved by many and gathered quite a following.
This led to numerous movies made featuring the superhero. The first one dates back all the way to the 60s. It can also be quite confusing as to what order one should watch these movies in. Thus, we have brought you a list of all Batman movies so you can watch all Batman movies in order.
Related: Best Batman Animated Movies You Should Watch
1. Batman: The Movie
The 1966 movie is the first full-length Batman film to be released in theatres. It is based on the adored comedic TV series of the same name. The series starred Adam West as Batman and Burt Ward as Robin who reprise their roles in the film. Additionally, Batman: The Movie was released in theatres immediately after the very first season of the show. Moreover, most of the same cast from the series also starred in the film like Frank Gorshin as the Riddler, Burgess Merideth as the Penguin, and Cesar Romero as the Joker. 
Except for Lee Meriwether who replaced Julie Newmar as Catwoman in the movie. Leslie H. Martinson was the director of the film. You can watch this Batman movie online on Amazon Prime.
2. Batman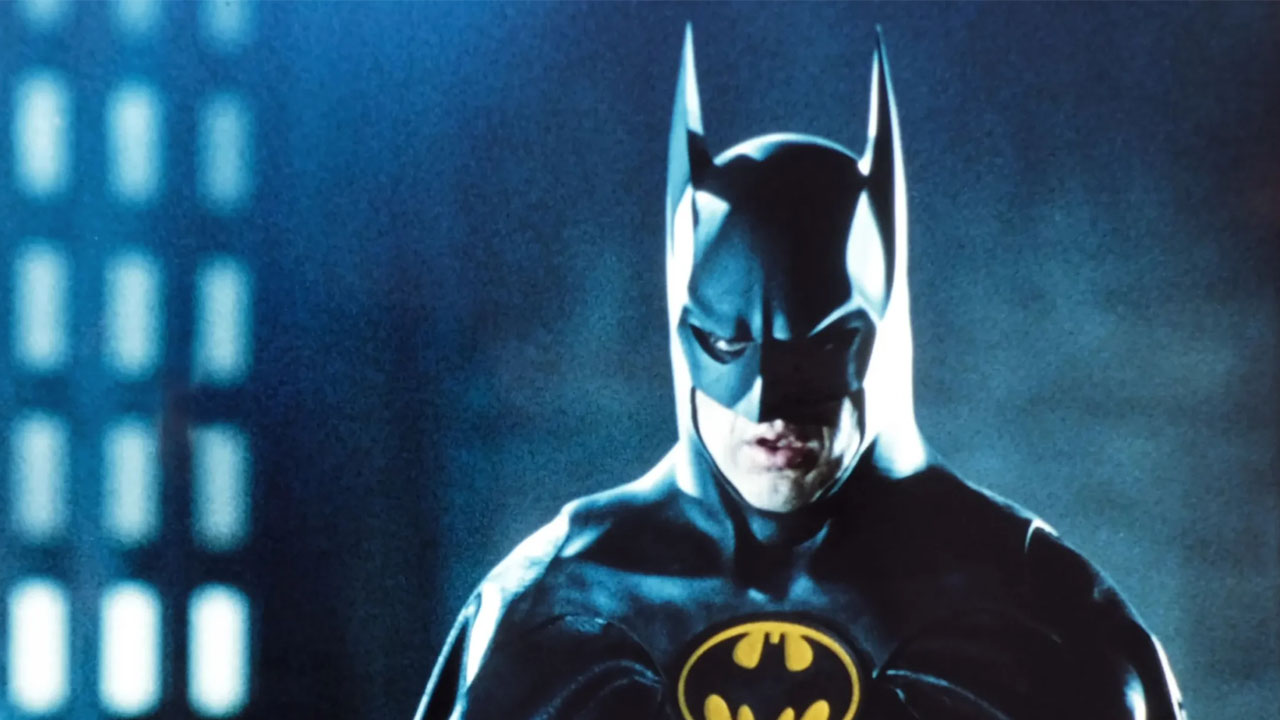 In 1989, Warner Bros. released the first installment of their Batman franchise, introducing viewers to director Tim Burton's Gotham. As well as introducing Michael Keaton's Bruce Wayne who squares off against Jack Nicholson's Joker. In addition to being the beginning of a movie franchise that went on to become one of the greatest, Batman was praised for director Tim Burton's elevated aesthetic and unique reinvention of the original source.
As well as Keaton's captivating and subtle performance as the main character. You can watch this version of Batman by streaming it on HBO Max and Amazon Prime.
3. Batman Returns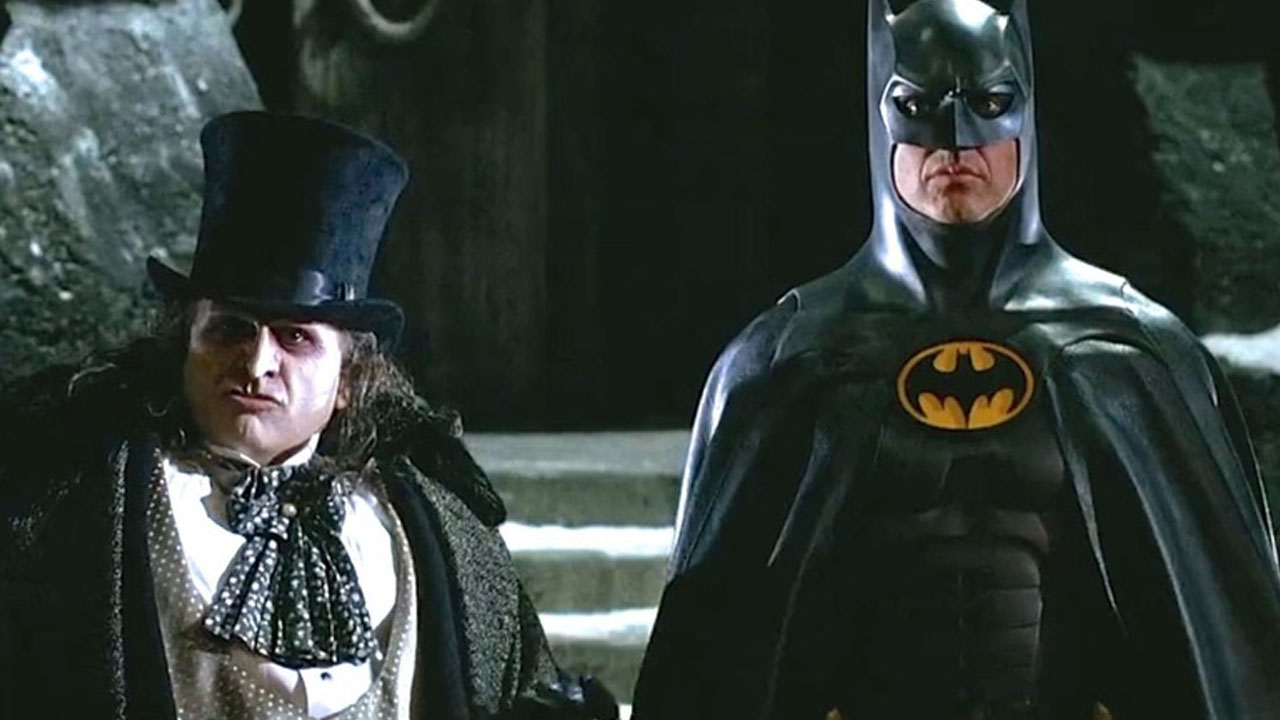 In 1992, Director Tim Burton and Actor Michael Keaton returned to the big screen after three years with Batman Returns. It was the holiday-themed follow-up to Batman. This also included the introduction of Catwoman (played by Michelle Pfieffer) and the Penguin (played by Danny DeVito).
Even though the film is a direct sequel to 'Batman' and most of the film is set after the events of that film, it initially begins with a background, that is set three decades in the past, to the character of 'Penguin'. This Batman movie can be streamed online on HBO Max and Amazon Prime.
4. Batman Forever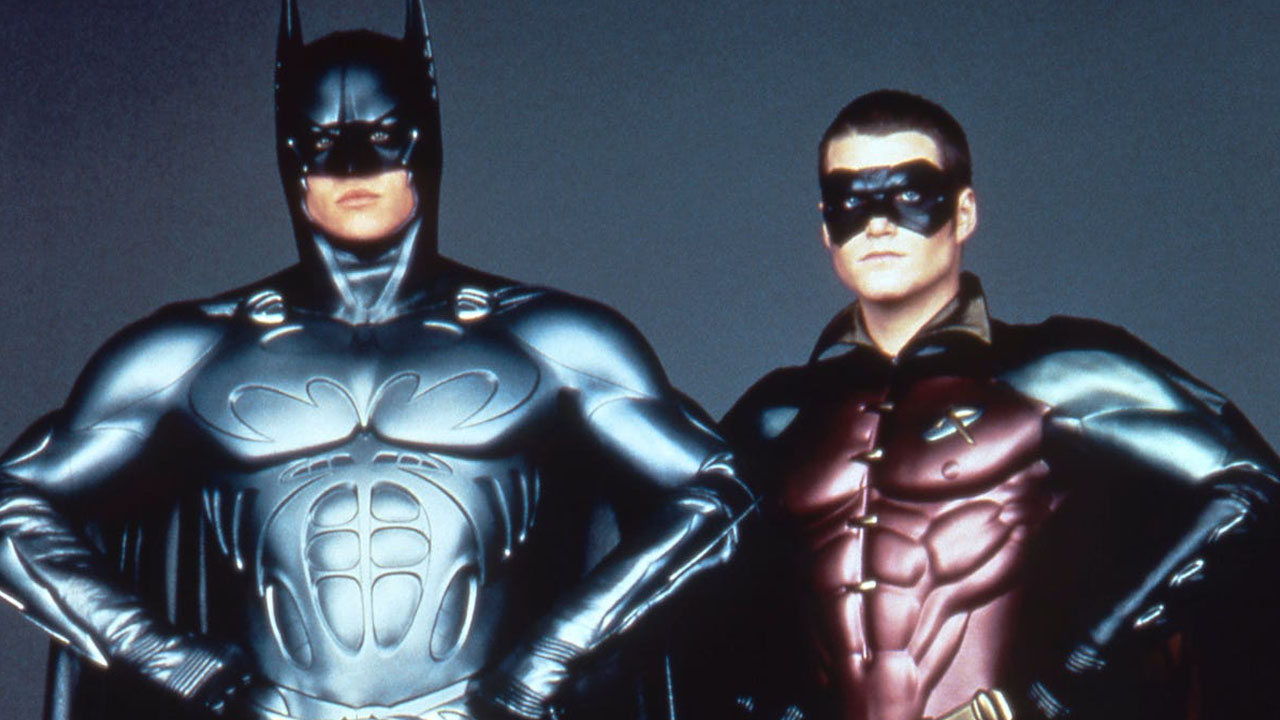 In regards to the acting cast and the directing crew, there were some major changes made in the third film that was released in 1995. As a result, Joel Schumacher was the director instead of Tim Burton. Additionally, Michael Keaton left the role of Batman as well, making Val Kilmer the new caped crusader. The movie also introduced two new villains The Riddler (played by Jim Carrey) and Two-Faced (played by Tommy Lee Jones).
Chris O'Donnell took over as Robin and Nicole Kidman also stars as Dr. Chase Meridian. From this list of watch all Batman movies in order, Batman Forever is available to watch on HBO Max as well as Amazon Prime.
5. Batman and Robin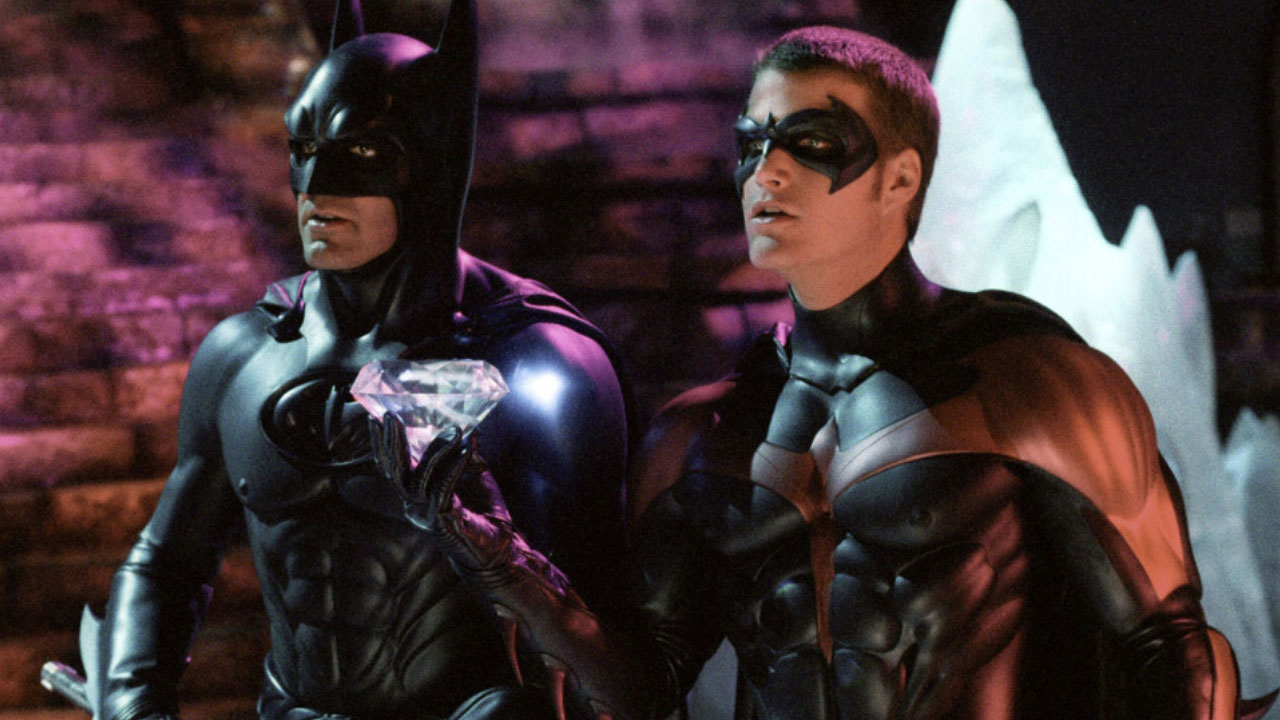 In Batman & Robin, the concluding installment of the Warner Brother's original Batman franchise, director Joel Schumacher made a return, cranking up the fun and his candy-colored Gotham, whilst George Clooney took over from Kilmer as Bruce Wayne. Additionally, Chris O'Donnell made a comeback as Robin, keen to take over the role of Batman's sidekick. In this 1997 movie, Alicia Silverstone debuted as Batgirl to aid in the fight against a new group of villains.
This group included Mr. Freeze (Arnold Schwarzenegger), Poison Ivy (Uma Thurman), and Bane (Robert Swenson). With this, the 1989-1997 Batman series came to an end due to unfavorable critical reception and a weak box office collection. You watch this Batman movie online on HBO Max and Amazon Prime.
6. Batman Begins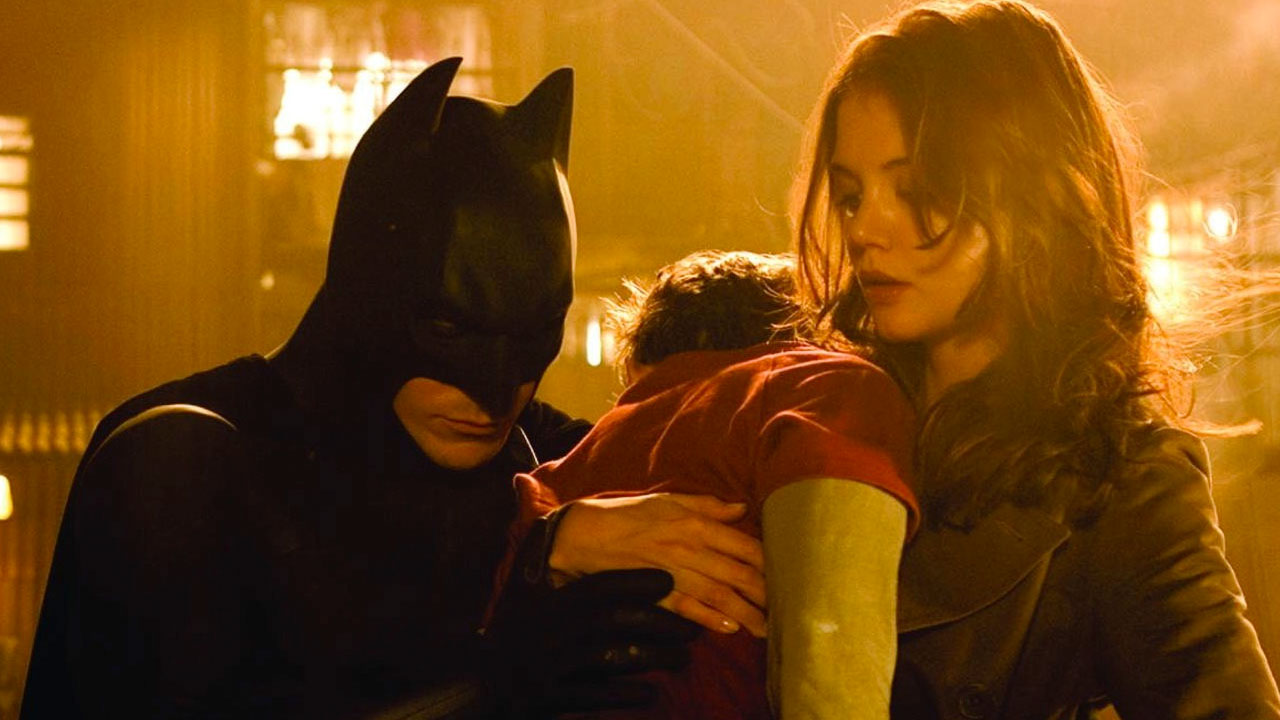 Christopher Nolan was enlisted by Warner Bros. to relaunch the Batman series with Batman Begins, which reimagined the setting of Batman with a more realistic, character-driven approach. The 2005 movie introduced Christian Bale as Bruce Wayne. The film provided a retelling of the hero's roots, starting with his childhood tragedy and his coaching in the League of Shadows. It also showcases the beginning of his reign as Gotham's Batman.
This was the first film in what would later be known as the Dark Knight Trilogy. The movie also stars Michael Caine, Liam Neeson, Katie Holmes, Gary Oldman, Cillian Murphy, Tom Wilkinson, and Morgan Freeman. You can stream this Batman movie online on Netflix, HBO Max, and Amazon Prime.
Related: Peaky Blinders' Cillian Murphy opens up about his Batman audition for the Christopher Nolan trilogy
7. The Dark Knight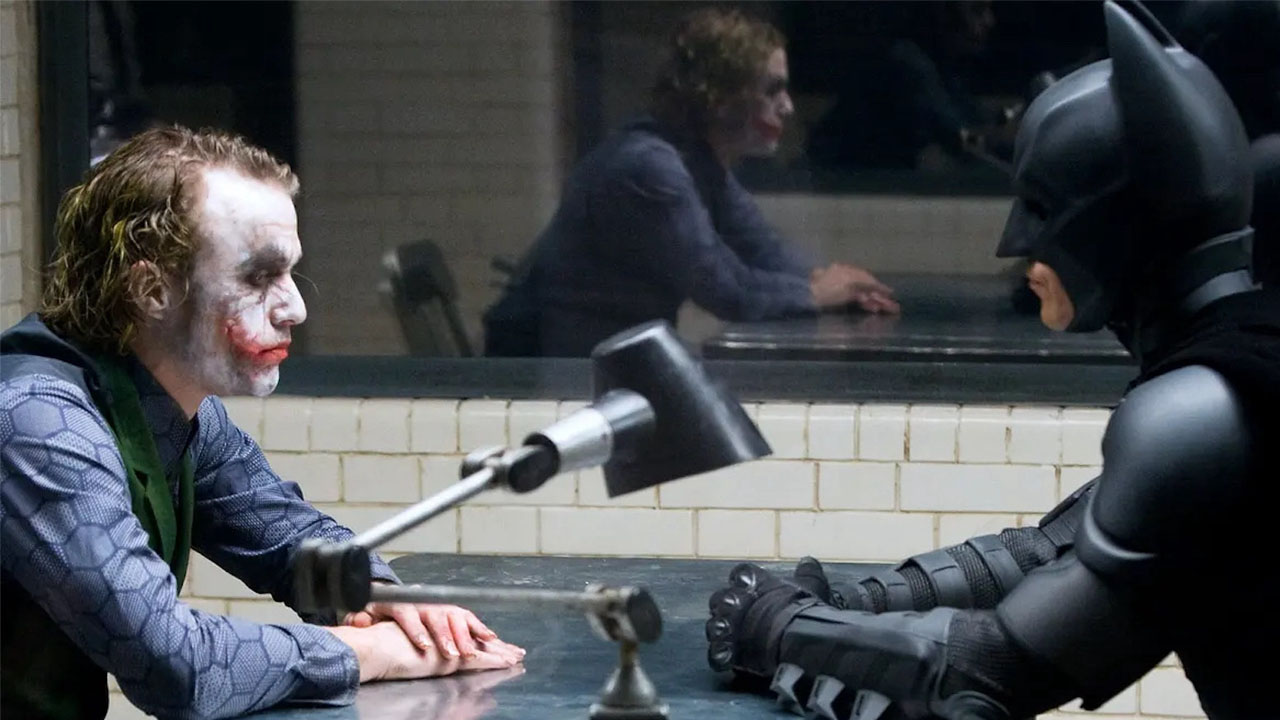 This 2008 tense psychological thriller, which stars Heath Ledger in a role that would not be made public until after his tragic passing, fully realizes Nolan's ominous vision of Gotham. Ledger's portrayal of the Joker became legendary, making all earlier iterations comical. He was truly terrifyingly crazy, frightening, and vicious. This film is not just a conflict between heroes and villains, it is a masterfully created narrative with fantastic surprises and twists all along. Superhero movies do not get much better than this, the special effects are incredible, the stakes are high, and the performances are breathtaking.
The film witnesses the return of Christian Bale, Gary Oldman, Morgan Freeman, Michael Caine, and Cillian Murphy in their original roles. In this list of watch all Batman movies in order, this one is the best out of them all. You can watch it online by streaming it on HBO Max and Amazon Prime.
8. The Dark Knight Rises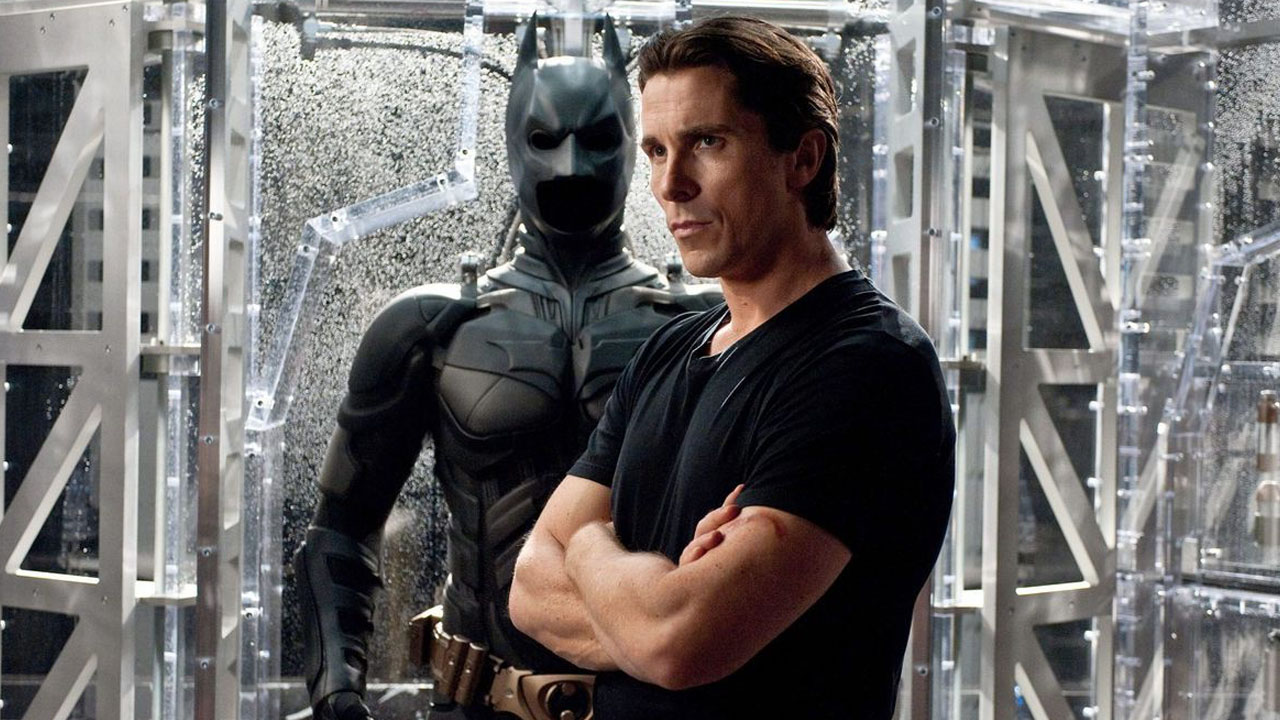 Some people wondered how a third installment to the Nolan series of Batman would even be achievable after Ledger's death. Nevertheless, Nolan delivered with this incredibly gloomy conclusion in 2012, in which the whole city of Gotham is held captive under the threat of destruction by an evil masked antagonist named Bane (played by Tom Hardy).
He plants a nuclear bomb somewhere under the city and eradicates every exit or entrance of the city. Many felt that it fell short of its direct predecessor's standards, yet it was a perfect ending to the Christopher Nolan series, tying up loose ends in a way that was satisfying, logical, and consistent, and completing the character circle. This film also introduces Anne Hathaway as Catwoman and Joseph Gordon-Levitt as John Blake. If you are wondering where to stream this Batman movie, it is available on Netflix.
9. Batman V Superman: Dawn Of Justice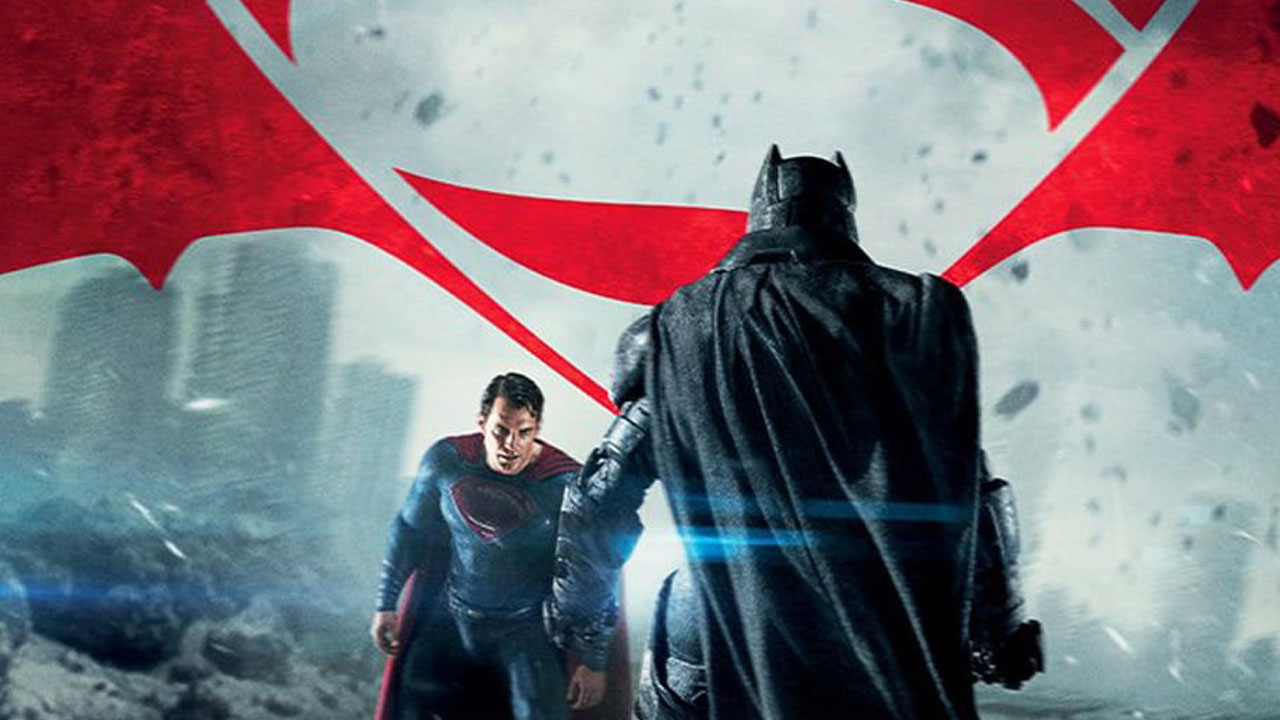 In Batman v Superman: Dawn of Justice, directed by Zack Snyder, Ben Affleck made his screen debut as Bruce Wayne. The 2016 follow-up, which serves as a straight sequel to Snyder's Superman reboot Man of Steel, sees Affleck's Bruce Wayne horrified by the wreckage of Metropolis after Superman and Zod's showdown at the conclusion of Man of Steel. This pits Ben Affleck's Batman against Henry Cavill's Superman, as the title suggests, as Bruce begins to believe that the Kryptonian hero poses a threat to all of humanity.
The film also stars Gal Gadot as Wonderwoman and Jesse Eisenberg as Lex Luthor. Similar to other movies in this list of watch all Batman movies in order, HBO Max and Amazon Prime both offer this Batman movie for streaming.
10. Suicide Squad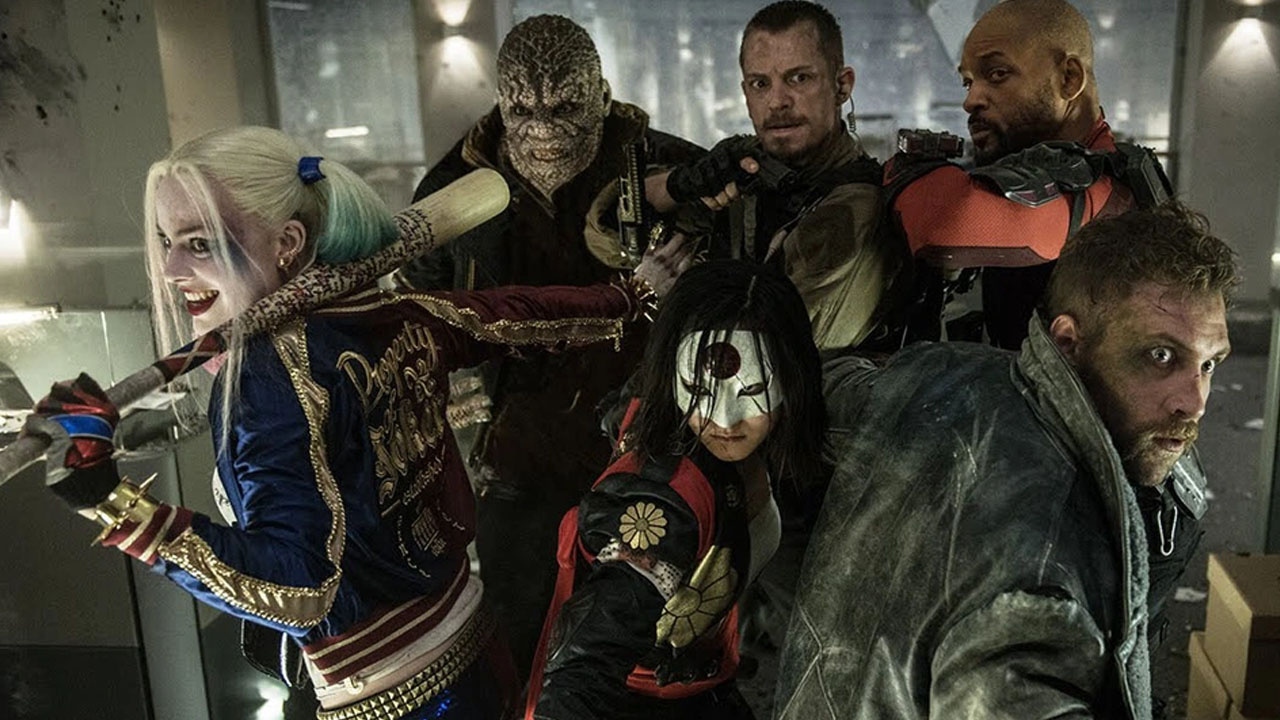 Ben Affleck makes many fleeting cameos as Batman in this 2016 film by David Ayers. This marks Affleck's version of Batman's second DCEU appearance. While Margot Robbie's Harley Quinn, Will Smith's Deadshot, and the Suicide Squad's struggle with Enchantress are the main subjects of the movie, there are also signs of a tense rivalry between Batman and Joker (played by Jared Leto).
The entirety of Batman's cameo in this film shows a wiser, kinder version of him compared to that in Dawn of Justice. You can stream this Batman movie online on HBO Max and Amazon Prime.
11. Justice League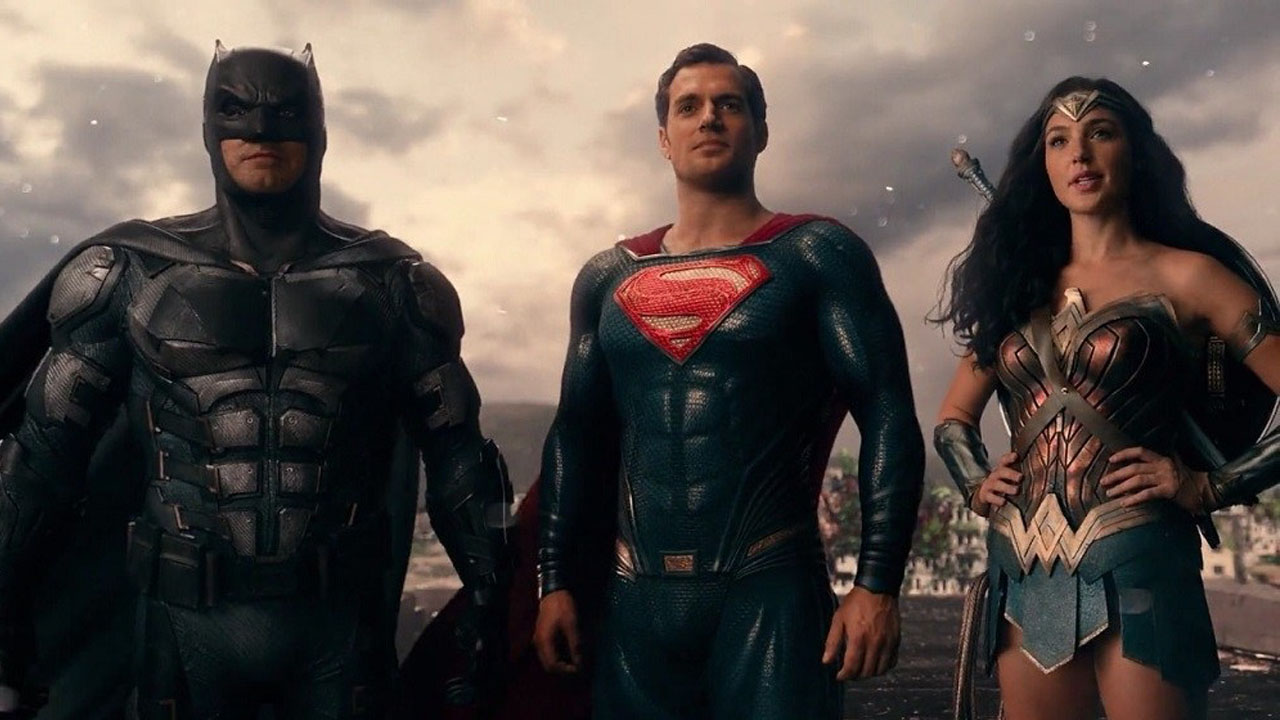 Batman v. Superman's events are followed by Batman needing to assemble a fresh group to assist in fulfilling the void left after Superman's passing. As a result, Wonder Woman, the Flash, and Aquaman are brought together to become the main superhero squad for the DC Universe. As a result of production problems director, Zack Snyder left the project midway through post-production for personal reasons, and Joss Whedon took over.
This decision was criticized by many die-hard fans, and it sparked years of requests for the release of the "Snyder Cut," a project that came out in 2021 where Snyder's version of the movie was re-released through HBO.
The film stars Jason Momoa, Gal Gadot, Ezra Miller, Ben Affleck, and Henry Cavill. This film in the list of all Batman movies in order should be on your watchlist just for the extremely talented cast. You can watch it online by streaming it on HBO Max and Amazon Prime.
12. The Batman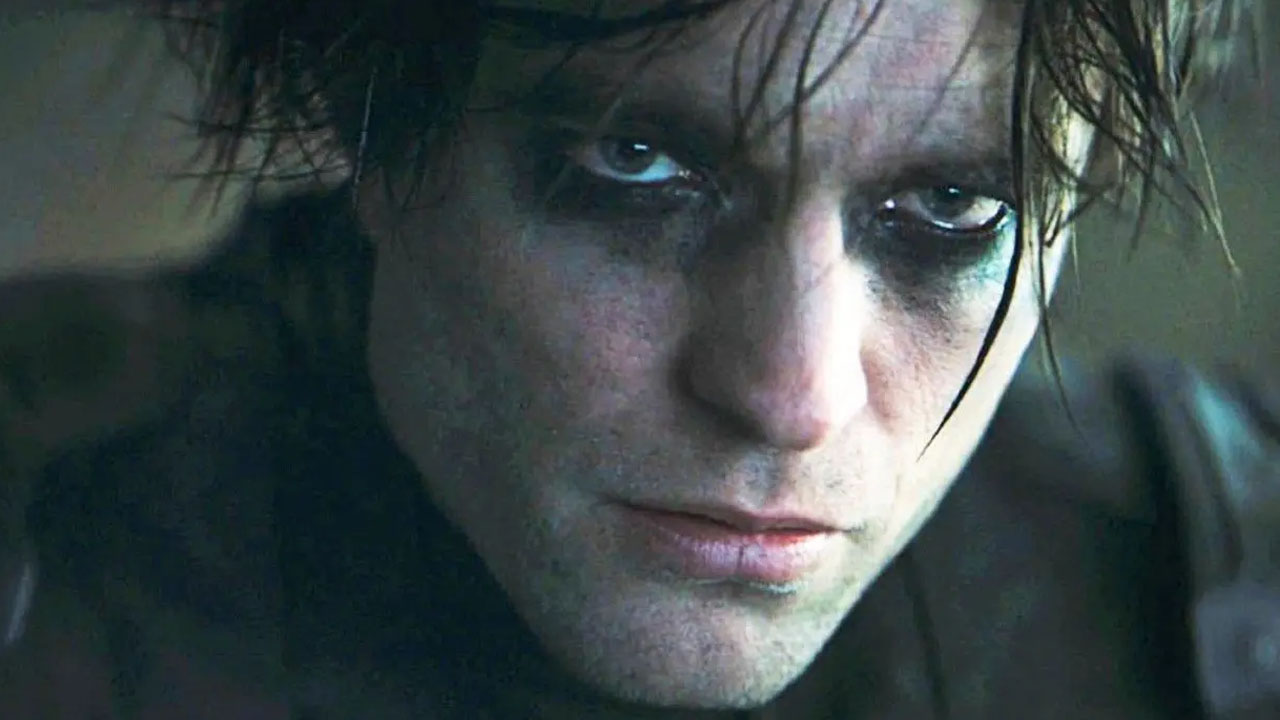 This recent addition to the list of countless Batman movies and maybe the start of a new series may not be something that the world needed. However, it definitely is what the world deserves. Robert Pattinson dons the mask this time around as The Batman. Furthermore, this Batman film, which Matt Reeves directed, is sinister, dark, and somber. Alongside Pattinson, Zoe Kravitz plays Catwoman, a burglar and nightclub waitress who meets Bruce Wayne, the reclusive billionaire-turned-vigilante.
But to defeat the psychotic serial killer known as The Riddler (played by Paul Dano), the two of them must work together. While this film is not the best out of them all, it is a decent watch nonetheless. In this list of all Batman movies in order, this one should not be missed out. This film in the list of watch all Batman movies in order is available to stream on HBO Max.
Related: Top 5 Robert Pattinson Movies