All the best Shadow and Bone Episodes Ranked? Yes, please! The hit TV series Shadow and Bone Season 1 and Season 2 have captured our hearts and imaginations with its epic tale of magic, intrigue, and peril. Based on the best-selling Shadow and Bone books by Leigh Bardugo, this show has brought to life a world of captivating characters, intense plots, and fan theories that will leave you breathless.
And let's talk about the Shadow and Bone characters, shall we? From Alina Starkov, the young soldier with a mysterious power, to the Darkling, the enigmatic and dangerous leader of the Grisha, this cast of characters will have you on the edge of your seat. The Shadow and Bone cast is top-notch, with each member bringing their A-game to every scene.
But what really sets Shadow and Bone apart are its mind-blowing plots. Whether it's the struggle for power between the Grisha and the non-magical folk, the danger lurking behind every shadow, or the intricate web of relationships that keep us guessing, this show knows how to keep us hooked.
So, What Are The Best Shadow And Bone Episodes Ranked?
It's hard to choose, but we've got our top picks. From the heart-pumping action of "The Unsea" to the thrilling revelations of "No Mourners," these episodes will leave you wanting more.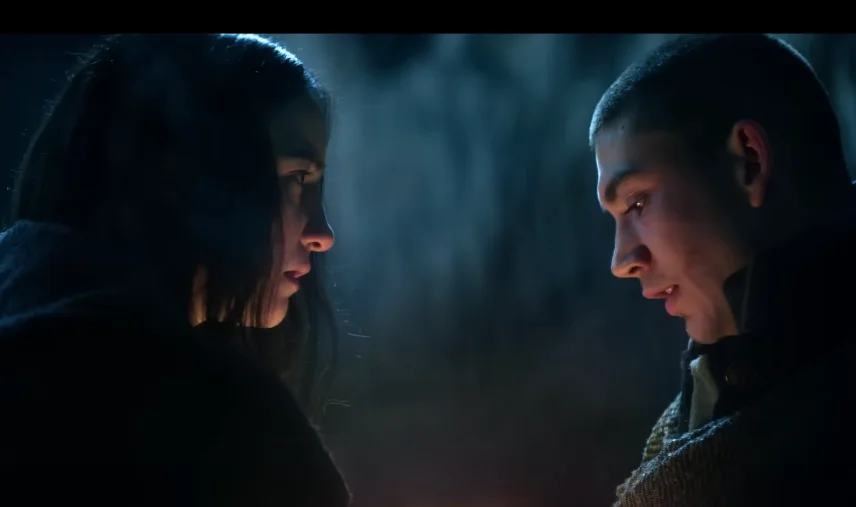 And if you're a fan of fan theories, you won't be disappointed. From speculations about Alina's true power to the identity of the mysterious hooded figure, the Shadow and Bone fan theories will keep you guessing long after the season finale.
So, if you're ready to get lost in a world of magic, danger, and adventure, it's time to join Alina and the gang on their quest to save the world. The Shadow and Bone season ranking is sure to leave you with a newfound appreciation for this incredible show. Don't miss out on the top Shadow and Bone episodes.
Rotten Tomatoes: Shadow and Bones Season 2 Rating
Related: Are You All Geared Up for Netflix's Shadow and Bone Season 2? Here's What We Know So Far
Every Monstrous Thing (Season 2 – Episode 4)
In one of the best Shadow and Bone episodes ranked Alina finds herself faced with a tough decision. As the fate of Ravka hangs in the balance, she must consider a proposed partnership that could finally bring the country together. It's a delicate balancing act, and Alina knows that her choice could have dire consequences.
Meanwhile, Kaz is on the brink of achieving his long-awaited vengeance. With his final plan in motion, he moves the pieces into place with precision and determination. But will his obsession with revenge blind him to the dangers that lurk in the shadows?
This episode is a rollercoaster ride of emotions, with heart-stopping moments and nail-biting suspense. The tension is palpable as Alina and Kaz navigate their respective challenges, each with their own set of risks and rewards.
It's no wonder that this episode received a rating of 7.72 from 102 votes. The writing is top-notch, the acting is superb, and the pacing is just right. It's a testament to the skill of the Shadow and Bone creators that they can keep us on the edge of our seats episode after episode.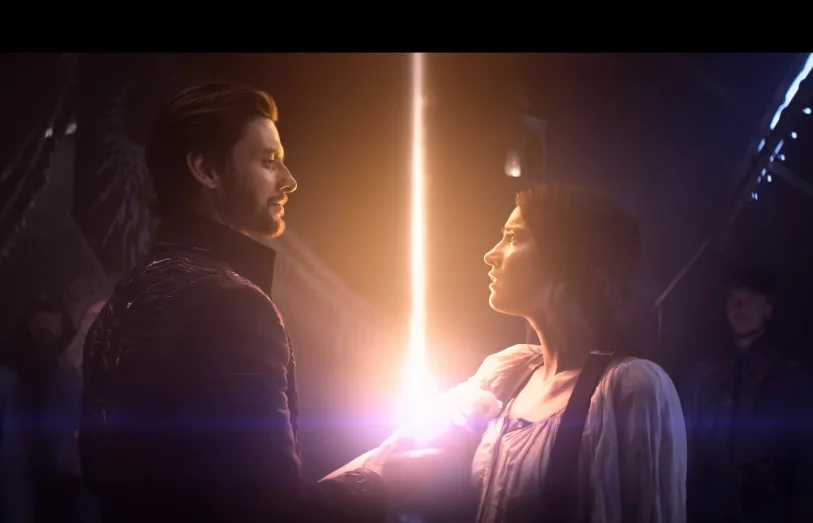 Meet You In The Meadow (Season 2 – Episode 7)
In one of the most intense Shadow and Bone episodes ranked Alina is left reeling over the staggering cost of harnessing the Firebird's power. The true extent of her abilities is finally revealed, and the toll it takes on her is nothing short of devastating.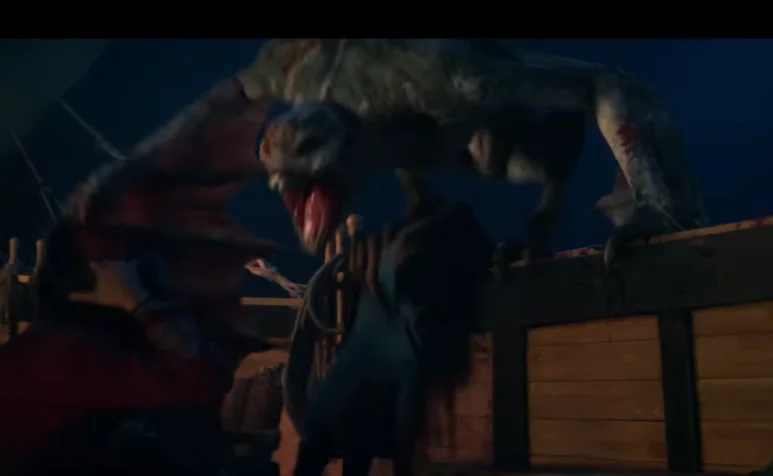 But as Alina struggles to come to terms with her newfound power, Kirigan is preparing for a battle that will put Grisha against Grisha. His army is ready and waiting, and the tension is palpable as the two sides prepare for what could be a brutal and bloody conflict.
This episode is a masterclass in building suspense and creating high-stakes drama. The stakes have never been higher, and every moment feels like it could be the tipping point. As we watch Alina and Kirigan navigate their respective challenges, we're left wondering who will come out on top.
It's no wonder that this episode received a rating of 7.54 from 65 votes. The writing is expertly crafted, the performances are top-notch, and the direction is flawless. It's a perfect example of why Shadow and Bone is one of the most beloved TV series of recent years. And Meet You In The Meadow is one of the best Shadow and Bone episodes ranked.
Ni Weh Sesh (I Have No Heart) (Season 2 – Episode 6)
In this episode of Shadow and Bone, Alina and Mal embark on a dangerous journey to find the elusive third amplifier. Along the way, they encounter a host of unexpected challenges, including shocking revelations that will change the course of their mission forever.
As they delve deeper into the mystery of the third amplifier, Alina and Mal find themselves facing off against some of the most dangerous forces in the land. But their determination never wavers, and they remain steadfast in their quest to uncover the truth.
Meanwhile, the Crows find themselves in hot water as they attempt to break and enter into a heavily guarded location. Their heist takes a turn for the worse when they run into unexpected complications, and it's a race against time to see if they can get out of the situation unscathed. This episode is on our list of some of the best Shadow and Bone episodes ranked.
No Funerals (Season 2 – Episode 8)
In this episode of Shadow and Bone, Alina finds herself in an impossible situation during her fight against Kirigan. Faced with a decision that could alter her life forever, Alina must make a fateful choice that will change her relationship with magic and with Mal.
As the battle against Kirigan reaches its climax, Alina's world is turned upside down. With everything on the line, she must decide whether to use her powers to their full potential, even if it means sacrificing everything she holds dear.
This episode is a gripping and emotional rollercoaster, with heart-wrenching scenes and nail-biting action sequences that will leave viewers on the edge of their seats. The performances from the cast are outstanding, particularly as Alina struggles to come to terms with the consequences of her decision.
It's no wonder that this episode received a rating of 7.49 from 63 votes, as it's one of the most impactful episodes in the Shadow and Bone series. It's a testament to the show's ability to deliver powerful storytelling and memorable characters that resonate with audiences.
Related: Everything you need to know about the characters introduced in season 2 of Shadow and Bone