Spoiler Alert! Hey there, have you been scrolling through Netflix lately and feeling like you've been transported to a weightlifting competition on Mount Olympus? Well, fear not, my friend, because you're just witnessing the glory that is Physical 100, the latest and greatest reality show to hit the streaming giant. The Physical 100 cast is a force to be reckoned with, featuring some of the most jacked South Koreans you've ever seen pushing boulders and duking it out like it's the end of the world.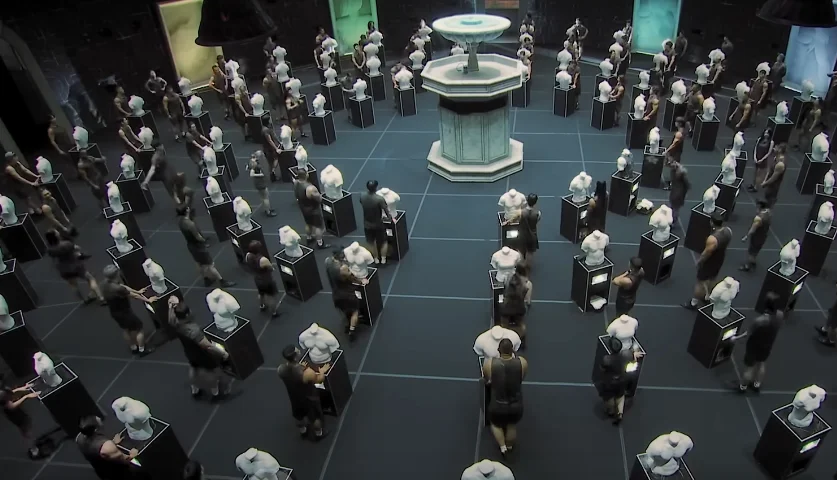 In fact, it's been dubbed by many as a real-life Squid Game, and it's easy to see why – the stakes are high, the competition is fierce, and the drama is non-stop. It's no wonder Physical: 100 has been dominating the non-English series charts for four weeks straight on Netflix's Reality Show lineup, racking up over 45 million viewing hours and giving even the pulpy US serial killer drama 'You' a run for its money. So, whether you're a fitness fanatic, a thrill-seeker, or just looking for a good time, buckle up and join the wild ride that is Physical 100.
Physical 100 Breaking Records!
Looks like Physical 100 is not just breaking a sweat, but also breaking records! This show is so hot right now that it's causing a reality show production explosion in Korea – and we're not just talking about the kind of explosion you get from dropping a barbell. That's right, folks, we could be in for a treat as we might get to see more international non-scripted content like this on our streaming services in the near future. It's like a buffet of reality TV goodness and Physical 100 is just the appetizer.
So, if you're ready to be entertained, inspired, and maybe even a little bit intimidated, get ready to witness the birth of a new era in reality TV. The future is looking bright, and we have the Physical: 100 crazes to thank for it.
Physical 100 Cast!
You know what they say, "No pain, no gain", and that couldn't be more true for the Physical: 100 cast! These athletes are not your average gym-goers, they are fitness freaks who go beyond human limits, and they're here to prove it on Netflix Reality Show. From Choo Sung-hoon, the MMA fighter who's a Korean icon, to Yun Sung-bin, the skeleton racer who's faster than a speeding bullet, to Dustin Nippert, the professional baseball player based in Korea who's swinging for the fences, the Physical: 100 cast is an all-star team of extreme athletes.
And the challenges they face are no joke – they're thrown into a spooky arena with headless torsos, faceless jumpsuits, and a giant robotic eye that's always watching. It's like a mix of a haunted house and a hardcore training camp, and only the toughest will survive. These 100 bodybuilders, gymnasts, MMA fighters and more must complete tasks that push them to their physical and mental limits, and it's not for the faint of heart. So, if you're ready to witness some truly awe-inspiring feats of strength and endurance, tune in to Physical: 100 on Netflix's Reality Show – if you dare!
Get ready to strap yourself in for the ride of your life, because this reality show is a rollercoaster you won't want to miss! The Physical: 100 cast brings their A-game to each episode, and you never know what kind of wild and wacky challenges they'll face next. It's like a game of Russian roulette, but instead of bullets, it's bodybuilders, gymnasts, and MMA fighters ready to rumble!
But don't be fooled by appearances, because things are not always as they seem. Just when you think you've figured out the game, the competitors throw you a curveball and choose unexpected opponents, much like a fitness model picking a wrestler to battle. And just when you think you know who's going to win, everything can change at the last second! It's like a thriller movie where you never know who's going to make it to the end.
The show also knows how to keep you on the edge of your seat, ending each episode with a cliffhanger that will have you begging for more. And forget about long and boring character introductions – Physical: 100 throws you right into the action, only bringing attention to a specific athlete when they deserve it. It's like a superhero team-up where everyone has their own special powers and you can't wait to see what they'll do next.
So, if you're ready to witness some heart-pounding, adrenaline-fueled action, tune in to Physical: 100 on Netflix Reality Shows. The only thing we can guarantee is that you won't be disappointed.
Related: Korean Dramas on Netflix That You Need to Watch
Physical 100 Made It To Netflix Global Top 10 Non-English TV Chart
Oh boy, it seems like the drama of "Physical 100" doesn't just stop with the show itself. Even after five weeks of domination in the Netflix Global Top 10 Non-English TV chart, the controversies surrounding the show just keep on coming. It's like the show's tagline should be changed from "no pain, no gain" to "no drama, no fame."
The cast of this reality tv show is giving us all a run for our money with their off-screen antics. From school bullies to weapon-wielding boyfriends, it's like the show is a magnet for controversy. But hey, at least they're keeping us entertained even after the show has ended.
The "Physical 100 Finale Controversy" erupted when Olympic cyclist Jung Hae-min accused the production team of manipulating the final challenge of the show. During the rope-pulling challenge, Jung faced off against contestant Woo Jin-Yong. Jung claimed that the challenge had to be redone three times, with the first disruption occurring soon after Woo allegedly raised his hand to halt the game.
However, producer Jang Ho-gi denied Jung's second claim and said that the interruptions were due to safety issues with the rope-pulling machines. Jang also claimed that the production team had given both contestants the option to restart the game on another day, but both "agreed on having the rematch the same day." Jang apologized to the show's contestants and viewers for the controversy but stated that they never attempted to manipulate the result or advantage a particular player.
Jung has yet to comment on Jang's claims. The controversy has attracted the attention of the media and the public, prompting discussions about fairness in reality TV shows.
Related: Top Netflix Reality Shows You Can't Stop Binge-Watching: 10 Must-Watch Picks For 2023