Reboots are often not received well by fans. There are many people that prefer what the original series bring to television. But, in the case of Charmed, it's the original cast itself that has a problem with the show's reboot. Actors Rose McGowan and Holly Marie Combs, who played the witch half-sisters, Paige Mathews, and Prue Halliwell, are not big fans of the rebooted 2018 Charmed series. Moreover, the cast of the new show has taken offense to their dislike of the show. Here's how the drama has unfolded.
The 90s generation grew up wanting to be so much like the Halliwell sisters. Everyone loved watching Rose McGowan, Alyssa Milano, Holly Marie Combs, and Shannon Doherty in Charmed. Now, the newer generation got a chance to relive the same love for three witch sisters. Charmed got a re-make in 2018, with the characters having the same names as well, but with an all-new cast. Moreover, the witches are all women of color, making it more appealing. But, the OG sisters Rose McGowan, who played Paige, and Holly Marie Combs, who played Prue, think otherwise.
The feud started with Rose McGowan saying the reboot "sucks"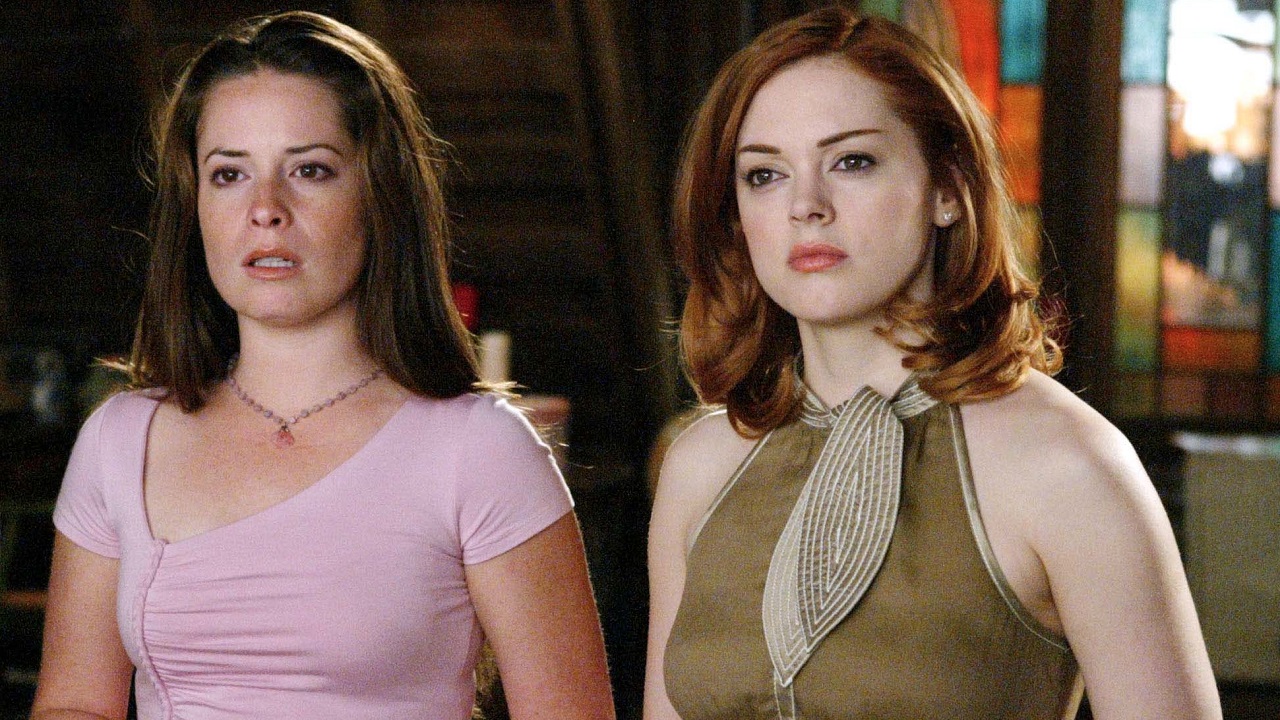 It all began when Rose and Holly threw shade at the remake in a video that started circulating on social media. It started as Holly started talking about the original Charmed being taken off of Netflix. She said:
I think it means when you search for it, they want you find the new Charmed and not the old people.
As Holly laughed, Rose McGowan further claimed that the reboot sucks, even though she hasn't seen it:
But it sucks! I haven't seen it, I can't say that. I've never seen it. I'm happy that people have jobs. But it can still suck.
And then, Sarah Jeffrey, who plays Maggie in the reboot of Charmed, saw that video. She had a few things to say about it, such as saying that the views of the older women, namely Combs and McGowan were "sad" and "pathetic". She further wrote that she hopes they find happiness "elsewhere". Pretty scathing words if you ask me:
1/2 You know, I saw this earlier and I refrained from saying anything. I thought, better to just let them shout into the abyss. But I do want to say, I find it sad and quite frankly pathetic to see grown women behaving this way. https://t.co/MuyZCZjbCp

— Sarah Jeffery (@sarahjeffery) October 13, 2020
2/2 I truly hope they find happiness elsewhere, and not in the form of putting down other WOC. I would be embarrassed to behave this way. Peace and love to y'all. https://t.co/MuyZCZjbCp

— Sarah Jeffery (@sarahjeffery) October 13, 2020
After reading Sarah's response, Holly Marie Combs did not stay silent. She had a huge problem with how Sarah accused her personality over the mere difference opinion on a show, as she tweeted:
That's some bullshit. And a lot of it. Clearly. People speaking, excuse me typing, derogatory accusations of a person's character despite overwhelming evidence to the contrary because of a difference in opinions about a tv show is just plain wrong. And also personal gain honey.

— Holly Marie Combs Ryan (@H_Combs) October 13, 2020
Holly has had a problem with the reboot before as well. She took to Twitter in 2018, saying:
Here's the thing. Until you ask us to rewrite it like Brad Kern did weekly don't even think of capitalizing on our hard work. Charmed belongs to the 4 of us, our vast amount of writers, crews and predominantly the fans. FYI you will not fool them by owning a title/stamp. So bye.

— Holly Marie Combs Ryan (@H_Combs) January 26, 2018
What do fans think?
When you read the response of fans and other Twitter users, they're a bit mixed. You'll find fans on Rose McGowan's and Holly Marie Combs' side as well as people defending the reboot. There are some who enjoyed the rebooted Charmed, saying they loved the representation of POC, and it means a big deal to them:
I don't think she made an accusation. I think she made an observation. Y'all are really going hard against the show that finally gives your fans of color a chance to see Charmed ones that look like them. I wish y'all could understand why that matters. It hurts that you don't.

— CT (@CallMe_Todd) October 13, 2020
https://twitter.com/NasjonRN/status/1315823783832293376?s=20
Meanwhile, there were others, saying that the OG Charmed actresses had a point that the reboot was nowhere near as good:
I mean no disrespect when I say this, I agree with Combs. The new Charmed is not good, in terms of storyline. The cast is amazing, no doubt there, but Charmed has a special magic to it that no reboot could ever manage to achieve. A sequel would've been better, honestly.

— Benjamin (@Nightingaymer) October 13, 2020
1) Are we watching the same video?

2) If you get the chance to put your heart & soul into your show for 5-8yrs & then 10ish years later someone comes along & just redoes it without any respect to you and those who made the show-you not going to feel slightly upset in any way?

— Janine 🥂 (@JanineCeline5) October 13, 2020
It's a bit confusing at this point to judge which side is making valid points. What do you guys think? Was the OG Charmed better and that Rose McGowan, along with Holly Marie Combs, are making valid points? Or is the new Charmed beating them at their game? Let us know in the comments below.