I can say on behalf of all the lovers of cinemas – we miss them a lot. I'm sure many of you are dying to visit your nearby theatre as soon as the lockdown is over. However, there's a serious issue of safety due to the Coronavirus pandemic. But, Oma Cinema has the perfect solution for all of us, and it's something straight out of Star Wars!
Cinemas like the Galactic Senate!
Oma Cinema has revealed and futuristic design for a movie theatre, and it will instantly remind you of Star Wars. The best part is that it is set to open in Paris, France next year!
Designed by architect Pierre Chican before the pandemic began, it is still under construction. Once built, however, it will usher the dawn of a new era in the world of movie theatres. Instead of the standards rows of seats, we'll have small pods attached to the wall. This way, social distancing guidelines can easily be followed in cinemas. Here's how it is going to look: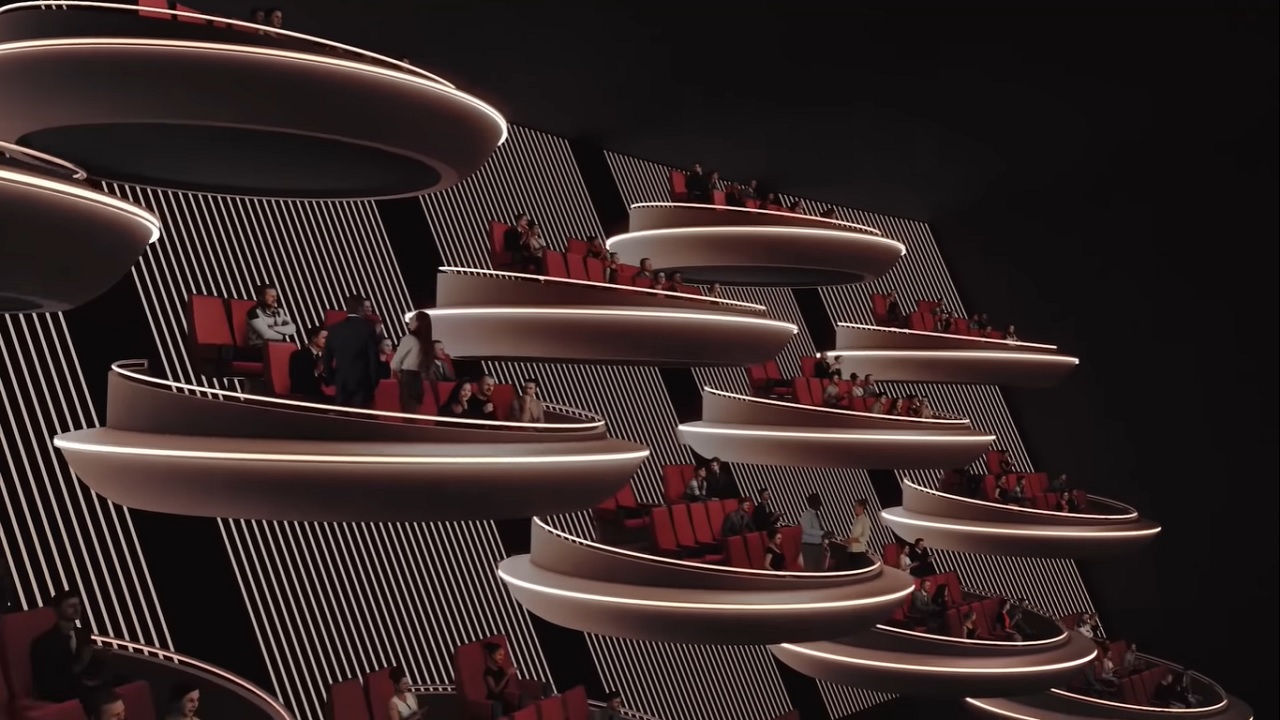 Looks familiar, right? That's because it looks a lot like the Galactic Senate from the Star Wars Prequels. Just imagine, we'll be watching movies in theatres that give the same feeling as a Galactic Senate!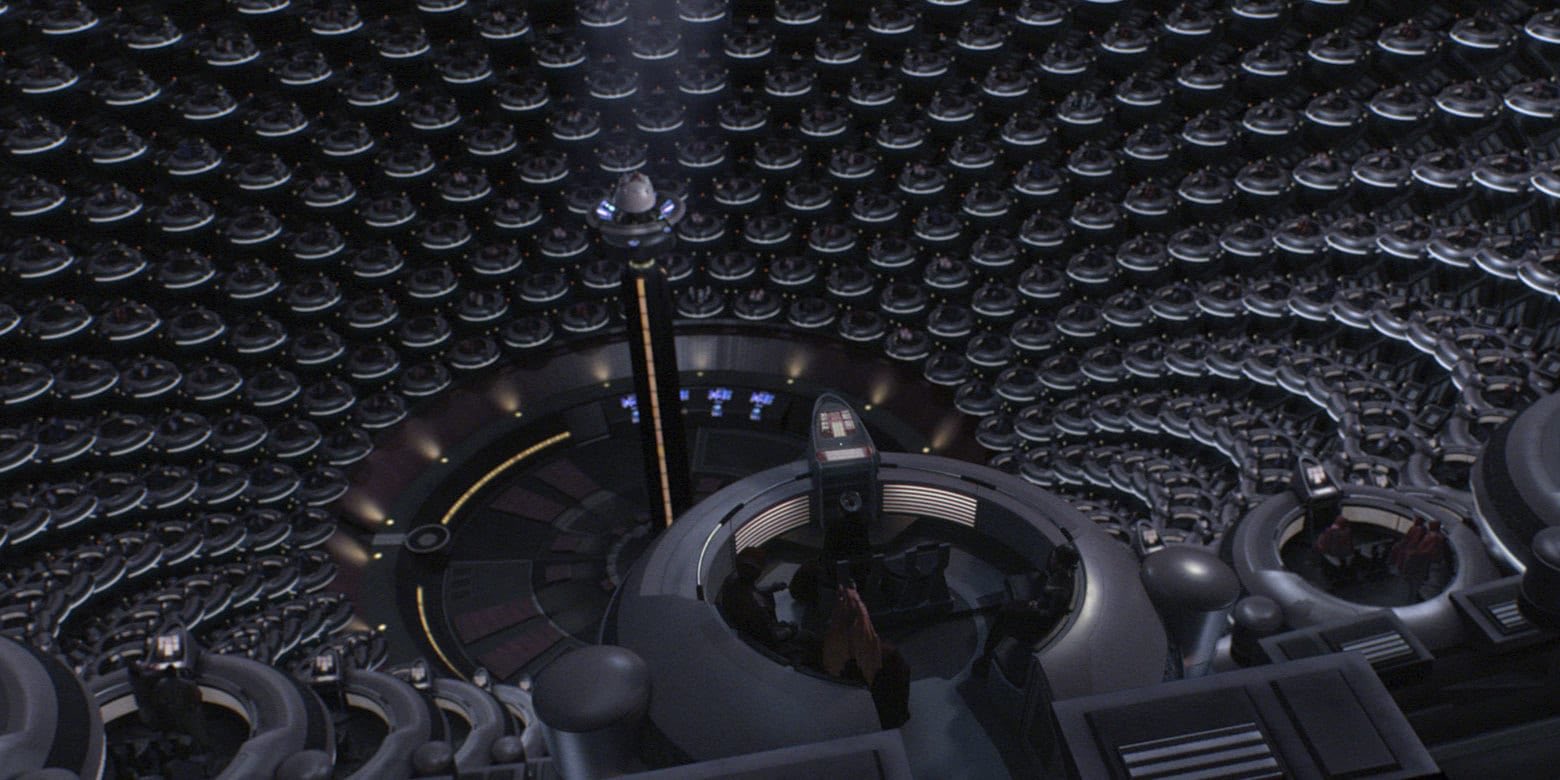 And we're not the only ones saying this. When Twitter got to see these incredible pictures of the theatre, they instantly drew parallels with the Galactic Senate. Take a look at some of the tweets:
When you want to go to the movies but you wind up at a Galactic Senate meeting. https://t.co/1oRmGBFIeo pic.twitter.com/wHpWEKlfPX

— TheBatstan (@TheBatstan) July 20, 2020
https://twitter.com/responsiblerob/status/1285387916424867840?s=20
For the long term, this is the only way for Hollywood to survive with the Coronavirus. Ever since lockdown restrictions were eased in the UK, drive-in cinemas skyrocketed in the country. Variety reported that the number of drive-in cinemas grew from 3 to 40 since the crisis began. And it looks like this is the only way for Hollywood to survive. People love the experience of watching a movie in a theatre, and no pandemic will make them stop going to one. But, their health and lives are equally important. This new cinema design looks like the perfect trade-off!