No other band reached the heights of popularity that The Beatles did. And yes, a lot of that had to do with their boy band image, suits, and haircut, but the main reason for their popularity was their incredible songwriting. Their words and tunes were the real reason why Beatlemania kicked in. But, it looks like their talents became obvious at a very young age, as Paul McCartney wrote the first-ever Beatles song at the age of 16!
How Paul wrote 'Love Me Do'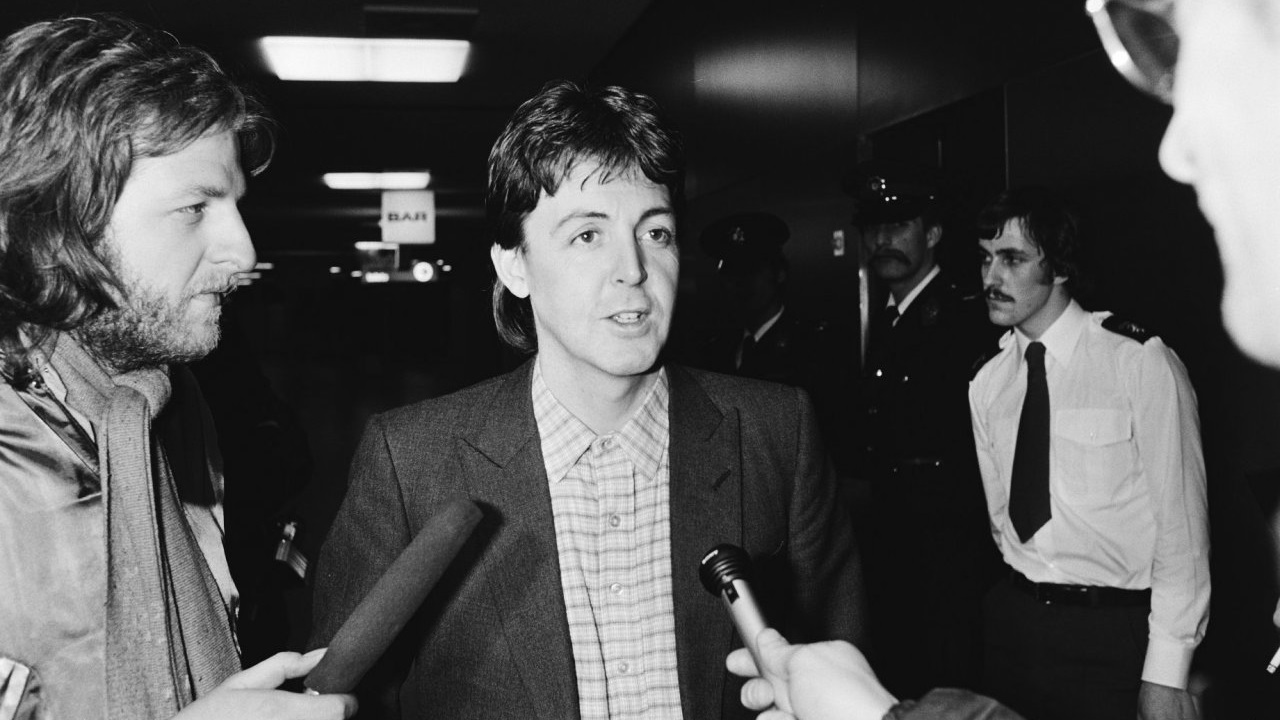 Before the Beatles became a household name, they fooled around guitars and other instruments a lot. But, even when they recorded the first Beatles song, you could sense that this was about to kickstart something special. At the tender age of 16, Paul McCartney wrote down the lyrics to 'Love Me Do', which was the first song the band ever released and soon became a part of their first LP, 'Please Please Me'. It was their announcement to the world's stage, all thanks to Paul. John Lennon recalls:
Paul wrote the main structure of this when he was sixteen, or even earlier.
These were the early days of the Beatles, and the rock n' roll effect on their music is very obvious. But, it was more mature for their age and the time. Despite being written by Paul, he was happy to share the credit for the first Beatles song with Lennon, as he said:
'Love Me Do' was completely co-written … It was just Lennon and McCartney sitting down without either of us having a particularly original idea. We loved doing it, it was a very interesting thing to try and learn to do, to become songwriters. I think why we eventually got so strong was we wrote so much through our formative period.
This song was the first of many that came into being from the infamous Lennon-McCartney songwriting partnership. And for Ringo Starr, the first Beatles song was the most important in the fab four's history:
The first record, 'Love Me Do,' for me that was more important than anything else. That first piece of plastic. You can't believe how great that was. It was so wonderful. We were on a record!
How was it recorded?
Later on, Paul McCartney confirmed Ringo's sentiments over the First Beatles song, as he said:
In Hamburg, we clicked… At the Cavern we clicked.. but if you want to know when we 'knew' we'd arrived, it was getting in the charts with 'Love Me Do.' That was the one. It gave us somewhere to go.
When it came to the recording, George Martin, the producer of the band had a unique idea with harmonicas. He took Paul's vocals and looked for someone who could play the harmonica for 'Love Me Do' among the rest of the band members, as Paul recalls:
George Martin said, 'Can anyone play a harmonica? It would be rather nice. Couldn't think of some sort of bluesy thing, could you John? John played a chromatic harmonica… I actually had one too but he'd been clever— he learned to play it. John expected to be in jail one day and he'd be the guy who played the harmonica.
Paul still remembers how nervous he was while recording 'Love Me Do':
The lyric crossed over the harmonica solo, so I suddenly got thrown the big open line, 'Love me do,' where everything stopped. Until that session, John had always done it. I didn't even know how to sing it… I can still hear the nervousness in my voice.
'Love Me Do' was a huge success for four unknown boys from Liverpool
And so, the voice of a nervous Paul McCartney climbed to 17 in the UK charts with 'Love Me Do'. 17 might not sound a lot but think about it. A debut song, written by a 16-year-old and sang by four unknown chaps, made it to number 17 in the entire United Kingdom! There were many who tried to downplay their success, but it was a real talent that brought them forward. Lennon remembers in 1963:
It came to the charts in two days. And everybody thought it was a 'fiddle' because our manager's stores send in these… what is it… record returns. And everybody down south thought, 'Aha! He's just fiddling the charts.' But he wasn't.
And so, the Beatles embarked on a journey that no band had ever, or has ever seen. To this day, 'Love Me Do' remains a fan favorite, reminding them of the humble beginnings of the Beatles. It was the start of a revolution in music, the likes of which had never been seen before or has been seen since.