Netflix and Narcos showrunner Eric Newman strengthen their deal as he jumps on board to produce an eight-episode limited series. 'Painkiller' will dramatize the beginning of the opioid crisis which certainly needs more attention. It is one of the most devastating drug epidemics in the United States. And who's better than the Narcos producers to portray this problem to the public?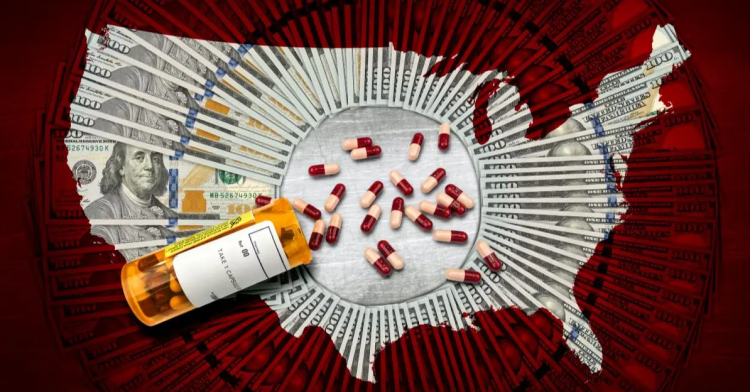 Painkiller | What Will It be About?
If you are living in the United States, you are probably familiar with the opioid crisis. The painkiller overdoses have devastated families across the US. The health disaster is a major talking point in the upcoming elections. An addicted baby is now born every half hour. In the time it took you to read this article, six Americans have fatally overdosed on opioids. However, not many efforts have been made in the entertainment industry to promote awareness of opioids. Regarding opioids' production, to be exact.
'Painkiller' will describe the fascinating history of how the Sacklers created the modern opiate epidemic at Purdue Pharma, and how they've tried to cover it up. The show will be based upon Pulitzer Prize winner Barry Meier's book Pain Killer: An Empire of Deceit. New Yorker writer Patrick Radden Keefe's article "The Family That Built an Empire of Pain" will serve as source material for 'Painkiller.' Both writers will also serve as consultants on the show.
Who will Narcos' producer work along?
Erin Newman, the executive producer of fan-favorite Narcos and Narcos: Mexico, will be producing "Painkiller". He commented:
A tragedy decades in the making, the opioid crisis has become one of the most devastating public health crises of our time. Unlike other drug epidemics, this epidemic began by prescription — dispensed by doctors, approved by government regulators, and promoted by a family-owned pharmaceutical giant that made billions while betraying the trust of patients and the public.
Newman has an overall deal at Netflix. He will be an executive producer alongside Peter Berg (Friday Night Lights) and Alex Gibney (Taxi to the Dark Side.) The show will, however, be slightly different than Narcos. Unlike other drugs that are grown illegally and smuggled, opioids are manufactured by big pharma and sold in pharmacies. The show will certainly shed light on this overlooked painkiller addiction. Netflix VP Content rightfully said:
Eric Newman has masterfully chronicled the drug trade for years. And now I'm excited to see him join forces with the incredible Alex Gibney, Micah Fitzerman-Blue and Noah Harpster to take a more expansive view of the opioid epidemic. Combined with the directing of Peter Berg, Painkiller promises to be a powerful look behind the headlines of a tragedy happening in real-time.