Let's talk about the question on everybody's mind. Is Netflix's YOU Season 4 going to be it? Or are we in for more and season 4 won't be You Last season?
Now before we go any further, I want to ask you all if you have heard about the most popular tv show YOU? No, not YOU. We are talking about YOU – The Netflix show with Gossip Girl in the lead. If you're very confused right now, you might have found yourself in a position like the newscaster lady on Fox News. But if you're like the rest of us, who have watched and loved the show, the only question on your mind would probably be this, "Is this the final season"?

Well, fear not, fellow morally ambiguous Joe Goldberg fans! By the end of this article, you will also find out whether YOU Season 4 is the last one.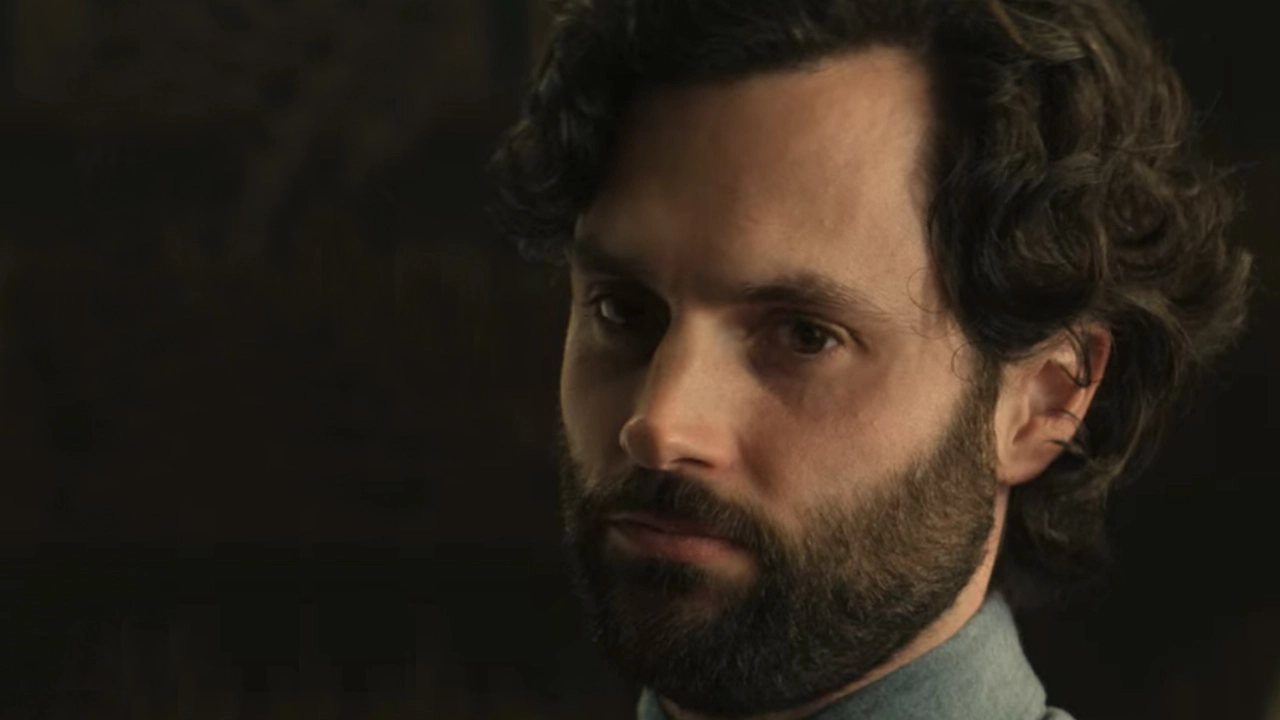 For those who missed it (and those who are puffing on way too much of the green stuff), I'll do a quick recap. Spoilers ahead!
What's All the Fuss About?
Welcome to the world of Netflix's "You" guys, where the lines between love and obsession are blurred, and stalking is the new form of flirting. With the heartthrob cast of Netflix's You, Penn Badgley in the lead, audiences are hooked on this psychological thriller that has them on the edge of their seats, wondering what twisted turn the story will take next.
Some viewers love the show for its dark humor and addictive storyline, while others can't get enough of the creepy yet charming protagonist, Joe Goldberg.
Whether you're binge-watching alone or with friends, "You" is the perfect guilty pleasure that will leave you questioning your own morals and possibly even checking over your shoulder.
Let's do a quick review of each season, starting with the first one.
Netflix You Season 1
We meet the lead role Joe Goldberg (Penn Badgley) who becomes obsessed with Beck (Elizabeth Lail). Joe is a complex character who, on the surface, appears to be charming and caring. But as the season progresses, we see the darker side of Joe's personality. As Joe's obsession with Beck grows, we also get to know the cast of characters around her.
Shay Mitchell plays Peach Salinger, Beck's wealthy best friend, who quickly becomes suspicious of Joe's motives. John Stamos joins the cast as Dr. Nicky, Beck's therapist who also becomes entangled in Joe's web of lies.
The first season of Netflix's You ends with a shocking twist as Joe murders Beck and frames Dr. Nicky for her death. The cliffhanger left fans eager for more, and season two did not disappoint.
Netflix You Season 2
Season two, my personal favorite, brings Joe to Los Angeles where he takes on a new identity (a recurring theme we see in later seasons). He meets Love Quinn, played by Victoria Pedretti (oh YOU!), and once again becomes obsessed with her. Love is a complex character who has her own secrets, and her twin brother, Forty, played by James Scully, adds another layer of dysfunction to the mix.
This season includes my favorite episode towards the end of it where Joe and Forty trip on some prohibited substance (I later found out this is Penn Badgley's favorite episode too, well what-da-ya-know!). Visually remarkable and fun as hell! This season also stars Jenna Ortega (recently famous for her very original dance in Tim Burton's Wednesday).
The second season of You ends with a shocking twist as we learn that Love is just as unhinged as Joe, and they are a perfect match for each other.
Related: Netflix's You Season 2 | Mishandling Of Candace Stone's Trauma
Netflix You Season 3
Joe and Love move to a new town to start over, but their pasts catch up with them. Michaela McManus joins the cast as Natalie, the new neighbor, who quickly becomes a target of his obsession. Tati Gabrielle also joins the cast as Marienne, a librarian who becomes entangled in Joe's web of lies. As the season progresses, we see Joe and Love navigate parenthood and their complicated pasts.
Joe starts to mess around with Marienne behind Love's back, while Love grows crazier by the minute. There are twists and turns aplenty, and the fate of our beloved characters hangs in the balance. Once again, Joe is unable to escape his inner darkness and ends up killing Love and giving away his baby, only to disappear to (jolly old) London under a new identity (yes, again).
Related: More on Cast of Netflix's You and the Only Sane
But that's all the news from the last season of You. Let's talk about this season and whether it could be the last.
Netflix You Season 4
"The Crown, Directed by Guy Ritchie?"
Alright, so let's dive into the world of You Season 4 Joe Goldberg is Jonathan Moore, a lecturer at a University in London. We're thrown into a bit of a 'whodunit' meanwhile there are lots of self-aware references and characters reading Agatha Christie (whom Joe despises). Ironically, he's thrown into one with his new friends, the London elites' children.
In one scene, Joe's head voice (narrations of which Penn Badgley does so well) tells us that he is in the middle of The Crown directed by Guy Ritchie. I got a kick out of that. That self-awareness and intentionality are what I love the most about the show. That, along with great acting performances, made the terrible first half bearable.
The show, luckily, redeems itself in the second half, where in a twist, we find out that Joe has trapped Marienne. That his dark side has grown even thicker. This is not at all surprising from Joe. However, what makes itself instantly noticeable is Joe's complete dissociation in the scenes. He seems to not be present at all, while he holds Marienne (former lover) captive. There is no effort, as in previous seasons, to convince her to love him back. Until Joe tells Marienne that he is not Joe but that Joe will come back to kill her.
Meanwhile, present-day Joe after killing Rhys (Ed Speelers) starts seeing Rhys' ghost. Conversations with this ghost reveal to Joe that he has been literally 'projecting' his dark side as Rhys, who he hasn't met until the day he kills him. After trying his best to deny all of this, Joe has to come face to face with his darkness when he discovers he has killed Marienne. We see Joe symbolically killing his dark side but not stopping there, he kills himself too.

After a few scenes, we see that Joe has survived the suicide attempt and is recovering in a hospital, with Kate as his only visitor. So, what are we to make of it? We know that Kate has a dark side to her. We know that she believes in moving on and starting fresh, clean slate and all. Is this it, like a Christopher Nolan film, make what we shall of You Season 4?
Wait!! We Have More To Say About You Season 4
Honestly, I don't think another season is going to be released after You Season 4 shocking ending. There's silence from the studio on this front. That isn't indicative of an end, which I think they'd want to do with a bit more fanfare. After all, it is one of Netflix's most popular shows. I also think, because of past instances, the show wants to close the story with You Season 4.
I think it is the kind of show that wants to show us that Joe is able to finally let go of his darkness, face his trauma and pain, release it, and be all the things he is that we love about him, all the potential we see in him. I think the writers will want to give the fans that moment.
The moment when Joe is able to stop wanting to be a perfectionist, accept his mistakes and start seeing himself from his eyes, instead of someone else's eyes. I think the real message of the show is, you can't accept love until you love yourself. We have yet to see that from Joe. Let us know in the comments down below if you think there is going to be another season after the ending of You Season 4.