Brendan Fraser has been entertaining audiences for decades with his charming smile and charismatic performances. One journalist seems to think he invented the modern himbo. From action adventures to romantic comedies, Fraser has proven his versatility as an actor time and time again. However, the actor was completely MIA in recent years until showing up for some recent projects such as 'Killers of the Flower Moon' and 'Doom Patrol'. Nonetheless, practically speaking, he was still away from the spotlight.
The way Fraser looks at it, the hiatus was worth it before he was ready for the comeback that, from the looks of it, might win him an Oscar. We'll tell you why at the end of this article. But before that, let's take a trip down memory lane and recall some of Brendan Fraser best movies to watch for some good old nostalgia.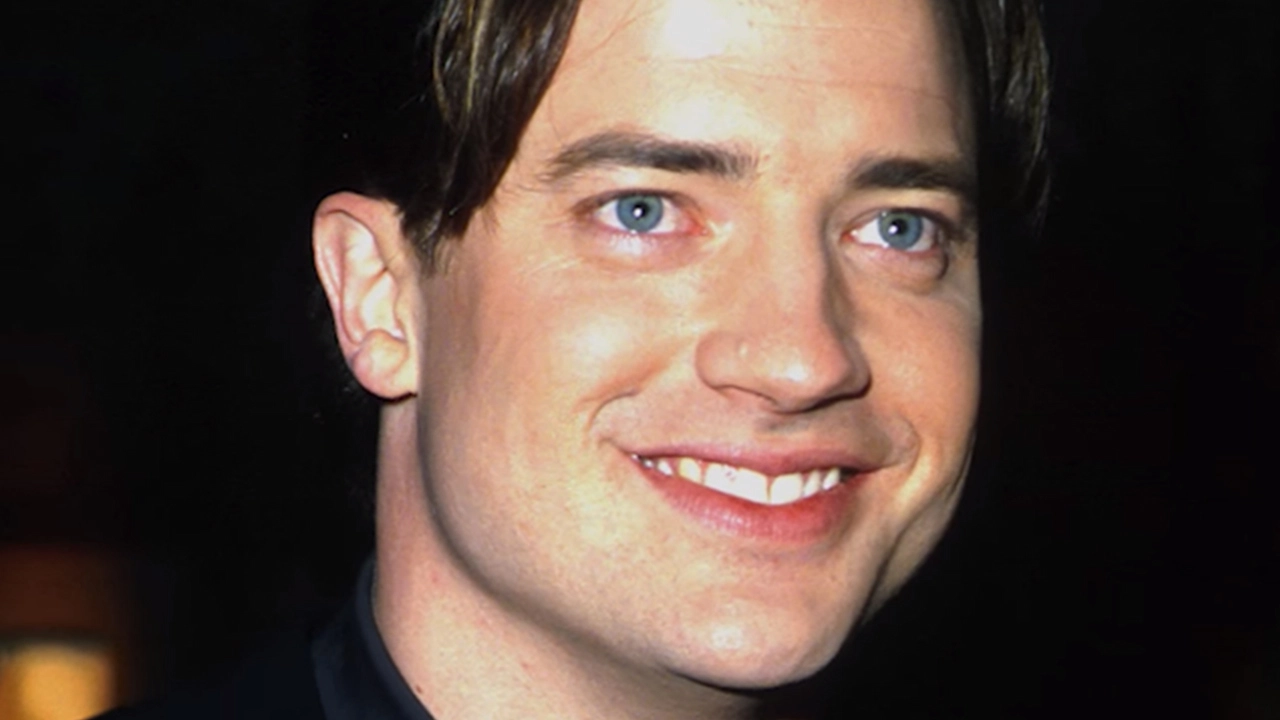 The Mummy (1999)
In the iconic pop-culture classic, The Mummy, Brendan Fraser portrays role of an adventurer Rick O'Connell in the movie. And it is one of his most iconic roles. And hence, its on our list of Brendan Fraser Best Movies. This action-packed adventure film is full of thrills, chills, and lots of humor. Fraser's natural charm and charisma bring a sense of fun and levity to this classic monster movie.
The movie also had two sequels that followed, The Mummy Returns and The Mummy: Tomb Of The Dragon. But those didn't quite make the cut.
Related: Adventure Movies to Watch if you loved 'The Mummy'
George Of The Jungle (1997)
In "George of the Jungle," Brendan Fraser plays the lovable and bumbling hero who swings from vines and falls out of trees. This family-friendly comedy is packed with hilarious gags and physical comedy that will have you laughing out loud.
And how can we forget George's chemistry with Ursula? It was off the charts and they both teamed up in order to save George's ape buddy. With many ups and downs, the movie ended on a happy note as George and Ursula tie the knot and give birth to a cute baby boy. George Of The Jungle is among our list of Brendan Fraser best movies out there.
Blast From The Past (1999)
"Blast from the Past" is a romantic comedy that follows Brendan Fraser's character, Adam, who was raised in a fallout shelter and has to navigate the world after spending 35 years underground. The chemistry between Fraser and co-star Alicia Silverstone is electric, and the film's quirky humor and heartwarming story make it a must-watch. Hence, it on our list of Brendan Fraser Best Movies.

Journey To The Center Of The Earth (2008)
In "Journey to the Center of the Earth," Fraser plays a scientist (Prof.Trevor Anderson) who leads a team on a dangerous mission to explore the depths of the earth. This 3D adventure film is visually stunning and packed with action and adventure that will keep you on the edge of your seat.
Josh Hutcherson plays the role of Sean Anderson, a kid who joins in on the exciting adventure along with Professor Trevor. And this movie has made its way to our Brendan Fraser Best Movies list.
Looney Tunes: Back In Action (2003)
Brendan Fraser teams up with Bugs Bunny and Daffy Duck in this zany adventure that blends live-action and animation, along with the hilarious Jenna Elfman. "Looney Tunes: Back in Action" is a hilarious and wacky comedy that is sure to put a smile on your face.
To make it better, Steve Martin plays a quirky Austin Powers-esque mad scientist who's out to execute his evil plans. This is one of Brendan Fraser Best Movies and isn't one to miss if you grew up watching Looney Tunes.
School Ties (1992)
The Boston boys of 'Good Will Hunting' Fame, Ben Affleck, and Matt Damon team up with Brendan Fraser in "School Ties". Fraser plays a talented athlete who wins a scholarship to an elite prep school but struggles to fit in because of his Jewish background.
This drama explores themes of prejudice and discrimination in a thought-provoking and emotional way and is one of the rare serious roles from Fraser's mostly boxed-up career of playing the handsome hunk. And that's how it has made its way to our Brendan Fraser Best Movies list.
The Quiet American (2002)
"The Quiet American" is a political thriller set in Vietnam during the early 1950s. Fraser plays a young American who gets involved in the country's political turmoil and falls in love with a local woman. This film is another one of those rare instances wherein the middle of a gripping and intense drama, Fraser's range as an actor is on full display. Michael Caine stars in this one and the combo with Fraser is not one to miss out on.
Bedazzled (2000)
Next we have on our Brendan Fraser Best Movies list is "Bedazzled. In which Fraser plays a hopeless romantic who makes a deal with the devil (played by Elizabeth Hurley) to win the heart of the woman he loves. Can you honestly ask for more?! This romantic comedy is full of hilarious scenarios and witty one-liners that will have you laughing from start to finish.
No Sudden Move (2021)
Fraser's most recent movie, "No Sudden Move," is a crime thriller set in 1950s Detroit. Starring alongside Ray Liotta and Benicio del Toro, Fraser plays a small-time criminal who gets caught up in a dangerous game of deception and betrayal. His performance in this film is a testament to his acting talent and ability to bring depth and complexity to any role.
The Whale (2022)
We are putting a full stop to our Brendan Fraser Best Movies list with The Whale. This movie is much talked about with Fraser's Oscar-nominated performance. The Whale is based on a play by Samuel D. Hunter. He plays the lead character, Charlie, a 600-pound recluse who is trying to reconnect with his estranged teenage daughter. The film is directed by Darren Aronofsky, which alone is enough reason to watch it, let alone Brendan Fraser's moving and raw performance.
While on first appearance, it may seem like the film is about obesity and the struggles it entails, it is actually about more universal existential themes, each of which leaves you with something to think about. It's a story about people and how each of us wants desperately to save those closest to us but will not extend that same courtesy to ourselves.
There you have it, folks – Brendan Fraser best movies! From action adventures to romantic comedies, there's something for everyone on this list. So, grab some popcorn, sit back, and enjoy the movie marathon.
Related: Upcoming DC Movies In 2023