There's still a while till we see Chris Hemsworth and Natalie portman back in action in 'Thor: Love and Thunder'. The movie is set for release in February of 2020. However, until then, there's no restriction upon fans to use a bit of their imagination.
Fanfic of Natalie Portman as the Mighty Thor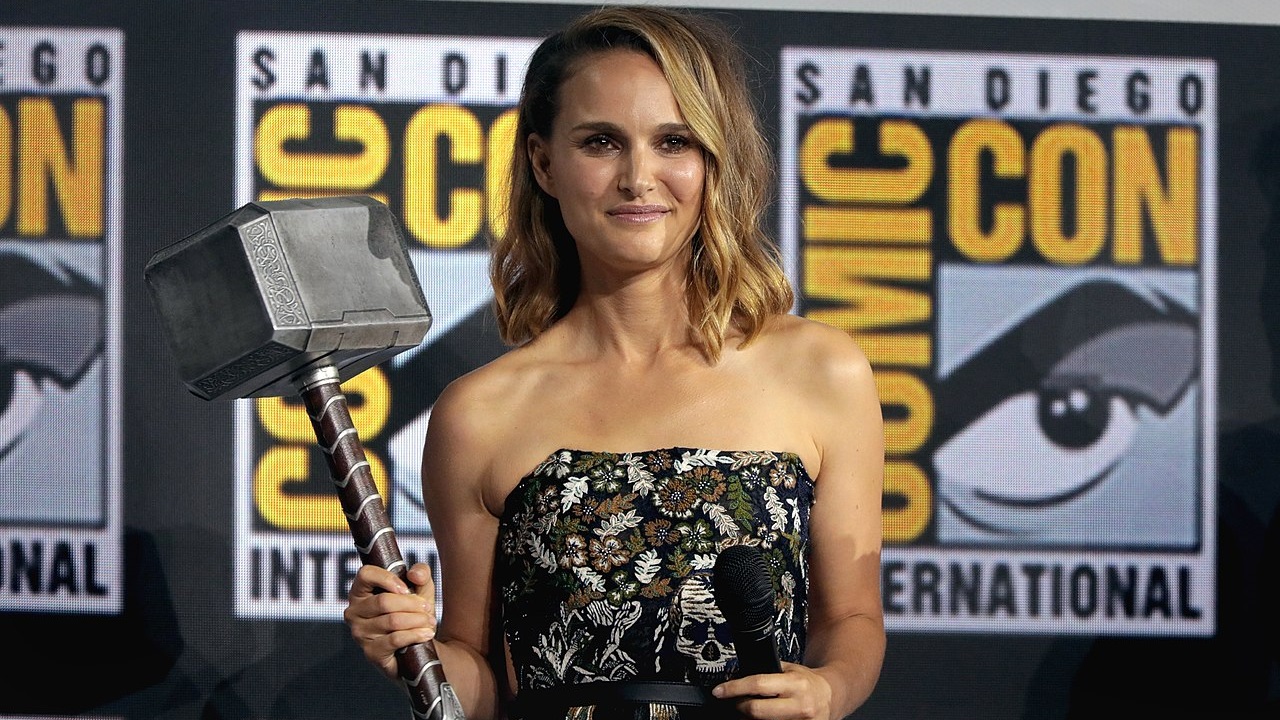 Marvel fans got a perfect ending for almost all of the original Avengers in Avengers: Endgame. However, there was one whose character arc just did not feel complete. That was none other than Chris Hemsworth. Therefore, it was natural that Marvel had a couple of movies lined up for him to give Thor the farewell he deserves. But, with 'Thor: Love and Thunder,' MCU fans will also be seeing the return of Natalie Portman.
Fans never liked Portman's Jane Foster in the first two Thor films. She had not much of a personality other than being Thor's love interest. However, fans expect to see her wield Mjolnir in the upcoming film. That is if the movie follows her arc just like it was in the comics. Now, it'll be at least one and a half years till we actually see her in that form. However, a digital artist on Instagram, Jackson Caspersz, couldn't wait that long to see Natalie Portman lift Mjolnir. So, he decided to make a fanfic of Portman in the attire of the Mighty Thor. And it is nothing less than spectacular!
The design gives us an idea of how Natalie Portman would look with the attire of the Norse God. Moreover, it also gives us a hint of the power she'll wield with Mjolnir in her hand. Take a look:
https://www.instagram.com/p/CDOrXXjJhJb/?utm_source=ig_web_copy_link
Production of 'Thor: Love and Thunder' has begun
Recently, Natalie Portman was spotted in Sydney, Australia, arriving on her private jet for the shooting of Thor 4. And we have an idea that she will play a major role in the film. According to the details given by Taika Waititi, the film's director, the film will be based on Jason Aaron's Mighty Thor comics. In it, Jane Foster turns into Thor, so you can hope to see Natalie Portman in a very commanding role, unlike the first two Thor films. Other than her, the film will also feature stars Chris Hemsworth, Tessa Thompson, and Christian Bale. 'Thor: Love and Thunder' is set to be released on February 11, 2022.
Related: Tessa Thompson Glad Christian Bale is joining Thor: Love and Thunder