Over the course of six seasons, 'The Sopranos' had a number of writers, directors, and producers who worked on the show. However, the cast members often became a part of the show's credits as well. And to no one's surprise, one of them was Michael Imperioli. Imperioli, who played Christopher Moltisanti in 79 of the 86 episodes of the HBO Original, also wrote five episodes of the show. But, it's never an easy journey to transition from an actor to a writer. Here's how the actor got HBO to produce his first script in season 2!
How Michael Imperioli came to writing a 'Sopranos' script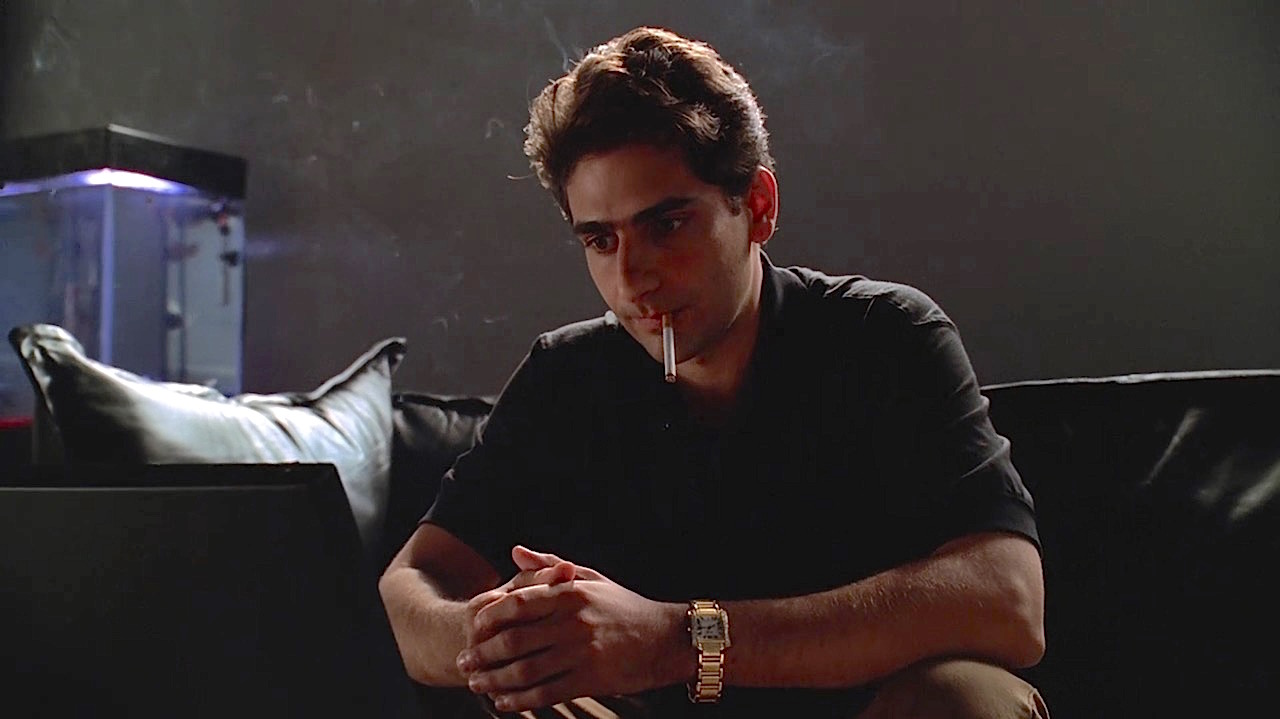 We saw Christopher Moltisanti try his luck with writing and acting in 'The Sopranos' too. Ironically, Michael Imperioli in real life did the same and actually succeeded. On a recent episode of the Talking Sopranos podcast, Michael Imperioli revealed how he felt 'The Sopranos' is an extraordinary show by the end of season 1. He said:
 "We shot season 1 and I fell in love with the show, I fell in love with all the characters."
More importantly, however, Imperioli talked about how that feeling inspired him to write an episode for the show. He tried his luck at writing before as well with Spike Lee's Summer of Sam (1999). And that was very important, but a different experience for him as it was an original idea. Imperioli remarked:
"I realized, 'I understand what we can say through this story.' And that changed everything."
Once Michael Imperioli was done with shooting season 1, he wrote a spec script for the show. In it, his character Christopher overdoses on heroin, and soon after he passed it to David Chase.
How David Chase approved his script for a season 2 episode
Once David Chase got a look at Michael Imperioli's spec script, he really liked it. Imperioli recalled:
"He said, 'I like what you wrote,' And [Chase] said, 'I'm planning on Christopher getting shot, so we can use all this afterlife stuff.'"
And Chase indeed used his script in episode 9 of season 2, 'From Where to Eternity'. In it, the plot revolves around Christopher getting shot and the different forms of spirituality the characters experience. Carmella Soprano (Edie Falco) directly addresses God and prays to him. And when Christopher finally wakes up from the coma, he told Tony Soprano (James Gandolfini) that he "crossed to the other side". Even though Tony laughs if off, it really spooked Paulie (Tony Sirico).
To sum it up, Michael Imperioli's script dived deep into how gangsters and the mafia used spirituality to rationalize and justify their murderous way of life. That is why Chase did not hesitate in using his script in season 2 of 'The Sopranos'. The next episode of the show that Imperioli wrote was 'The Telltale Moozadell' from season 3.