The upcoming John Wick Prequel limited series, 'The Continental' is now beginning to take shape. Lionsgate has announced that Mel Gibson will feature in the series as one of the lead roles. This three-night special will reveal the back story behind the infamous assassin's hotel from the John Wick trilogy, called The Continental. Throughout the trilogy, many fans wondered how could such an establishment exist. And now, they'll get their answer.
What will The Continental series be about?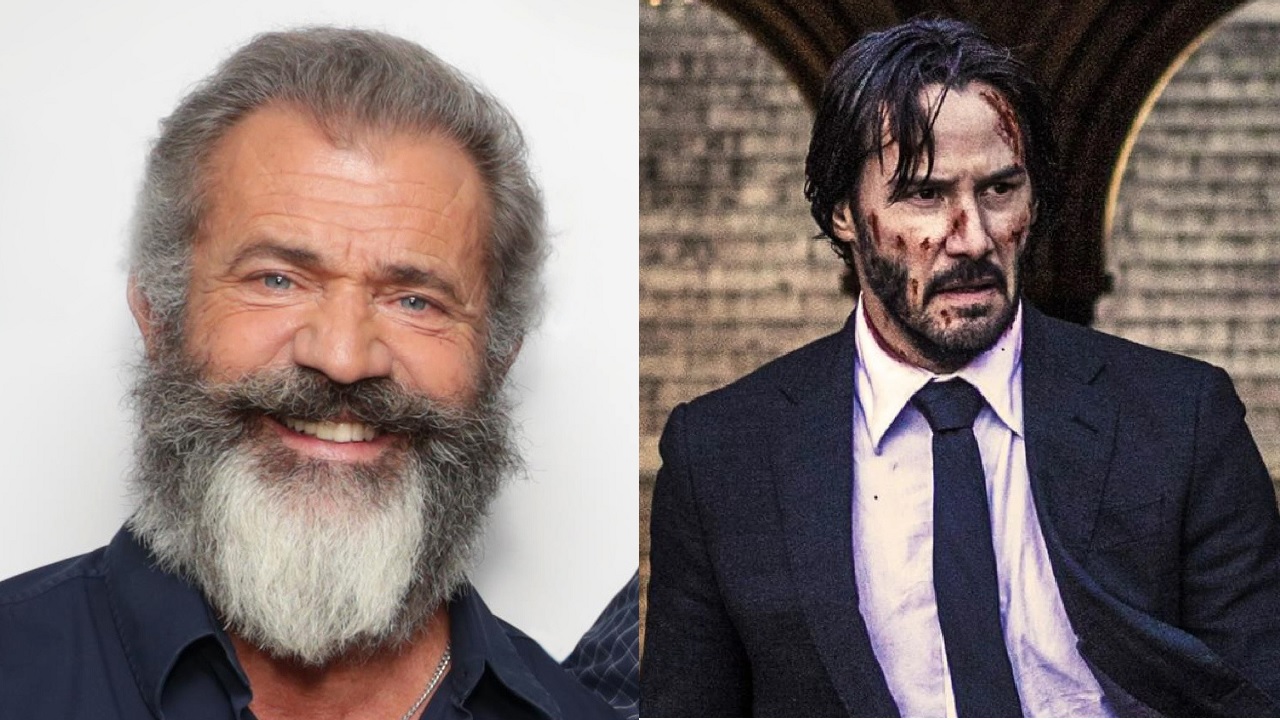 Despite this news by Deadline, we don't know much about the series. But what we do know is that Mel Gibson will be playing the role of Cormac. The premise of The Continental is set in 1975 New York City, focusing on a young Winston Scott, the owner of The Continental. It focuses on how Winston worked his way up the crime ladder in New York City underworld. And how he eventually ended up establishing control over The Continental.
Moreover, Lionsgate was extremely happy to work on this series, considering the monumental success that the John Wick trilogy has been. And one can tell how serious they are after hiring renowned names like Mel Gibson. Lionsgate TV's Kevin Beggs said about The Continental and John Wick 4 as well as John Wick 5, saying:
It's such a successful franchise, it's on its way to its fourth and fifth installments as a movie. It's got such a great mythology and such interesting style, and the gun fu approach of these incredibly poetic stunt esthetics is just out of this world, which is why the movie with Keanu Reeves — who is so amazing in everything he does but particularly compelling as John Wick in our mind — it just cries out to be something in TV. Just like the Marvel Universe and the DC Universe from a TV perspective are incredibly opportunities, and that is our superhero franchise in the family.
Related: Bill Skarsgård joins Keanu Reeves in John Wick 4
Mel Gibson is working on a TV series after a long time
This is the first major project that Mel Gibson has taken on in a long time. Known for his performances on the silver screen, like that in Braveheart and Lethal Weapon, Gibson has done a lot of work for TV as well. In fact, he started his career in the Australian television series The Sullivans from 1976-1983. However, even as a young actor, Gibson always had eyes for Hollywood. He also worked on George Miller's Mad Max and Peter Weir's Gallipoli. And working on The Continental series is not by any means a step down for Mel Gibson, considering the John Wick trilogy has grossed over $600 million worldwide. For now, we don't have a release date for The Continental.