The Squid Game hype has pretty much dominated the internet for the past few weeks. Everyone and their moms are talking about the hit Netflix series. As a result, it has swiftly gained the top spot of the most-watched Netflix original within a few weeks. among all Netflix originals. Of course, social media influencers are always the first ones to try to cash any such hype. So, MrBeast decided to join in on the hype as well. He recently announced that he will recreate Squid Game in real life, but on one condition.
Squid Game is undergoing unprecedented success
At this point, I don't think Squid Game needs any introduction. It is one of the most unique shows that Netflix has produced. Its premise revolves around 456 participants playing a game. All of them are financially constrained with crippling debts. And that forced their hand to participate in this game with prize money of 46.5 billion Won. There's only one catch – if you lose, you die. The show truly shows the lows that humans can fall down to just to survive in a system that exploits them to the fullest. And now, it looks like social media influencers like MrBeast are also cashing in on Squid Game.
Related: Mr. Beast's Squid Game: Player #067 has the internet Going Crazy, just like HoYeon Jung from the original series
MrBeast decided to join in on the show's success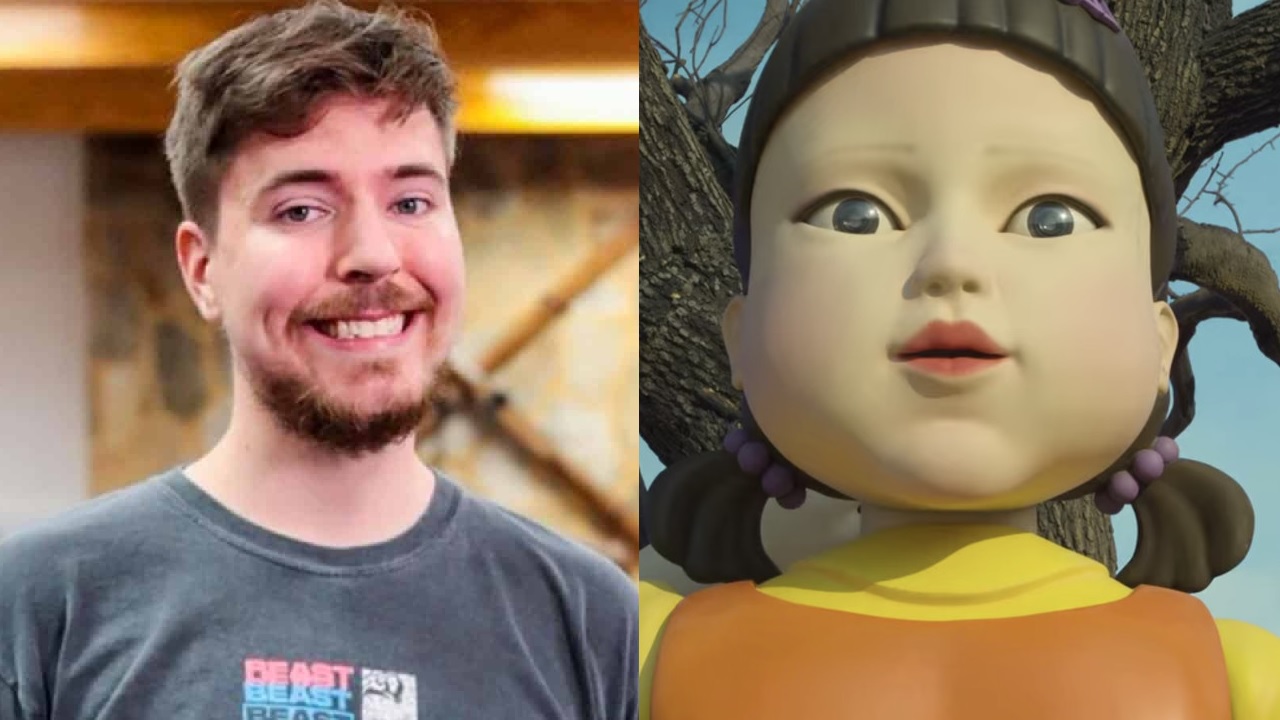 The famous YouTuber, whose real name is Jimmy Donaldson, decided to play a game with his 26 million fans on his TikTok account. He posted a TikTok 5 days ago, in which said he'll recreate Squid Games in real life. However, there was one catch – he wanted more than 10 million likes on that particular TikTok. After all, going viral has its benefits. In TikTok, MrBeast had the following lines read by an automated voice:
If this TikTok gets 10M likes, I'll recreate Squid Games in real life
And sure enough, MrBeasts TikTok hit the 10 million mark quite easily.
His TikTok crossed 16 million likes, and so MrBeast gave us an update on his real-life Squid Game
It looks like MrBeast had a plan after all in case he did reach that landmark. He soon gave his fans an update on what his plans were for his own Squid Game. And it turns out that he was going to select a few lucky ones from his TikTok following. But, he didn't give any criteria.
Soon afterward, MrBeast announced who will be the ones to participate in his rendition of Squid Games. It would be 100 of the ones who will buy his special merch. But, they'll have to hurry up as the offer is only valid for 48 hours.
I just dropped merch to pay for the video. 100 random people that will buy will invited to compete in my squid game for $456,000. Only available for 48 hours.
Of course, MrBeast is not the only one to get clout off of Squid Game. One of the actors on the show, namely HoYeon Jung became an overnight star by gaining more than 12 million followers. She has even surpassed Lionel Messi and Cristiano Ronaldo in terms of th fastest growing Instagram accounts out there.