Yesterday, the world saw a teary-eyed Lionel Messi as he announced his departure from FC Barcelona, his childhood club. This press conference brought his 21 years at the club to an abrupt and untimely end. As a result, he left millions of his distraught, because this was the last thing they expected after the events that preceded his departure. And as is always the case, Messi's departure was a culmination of a series of events that was years in the making. So, we'll give you a concise timeline of exactly what happened.
How Messi's journey began at FC Barcelona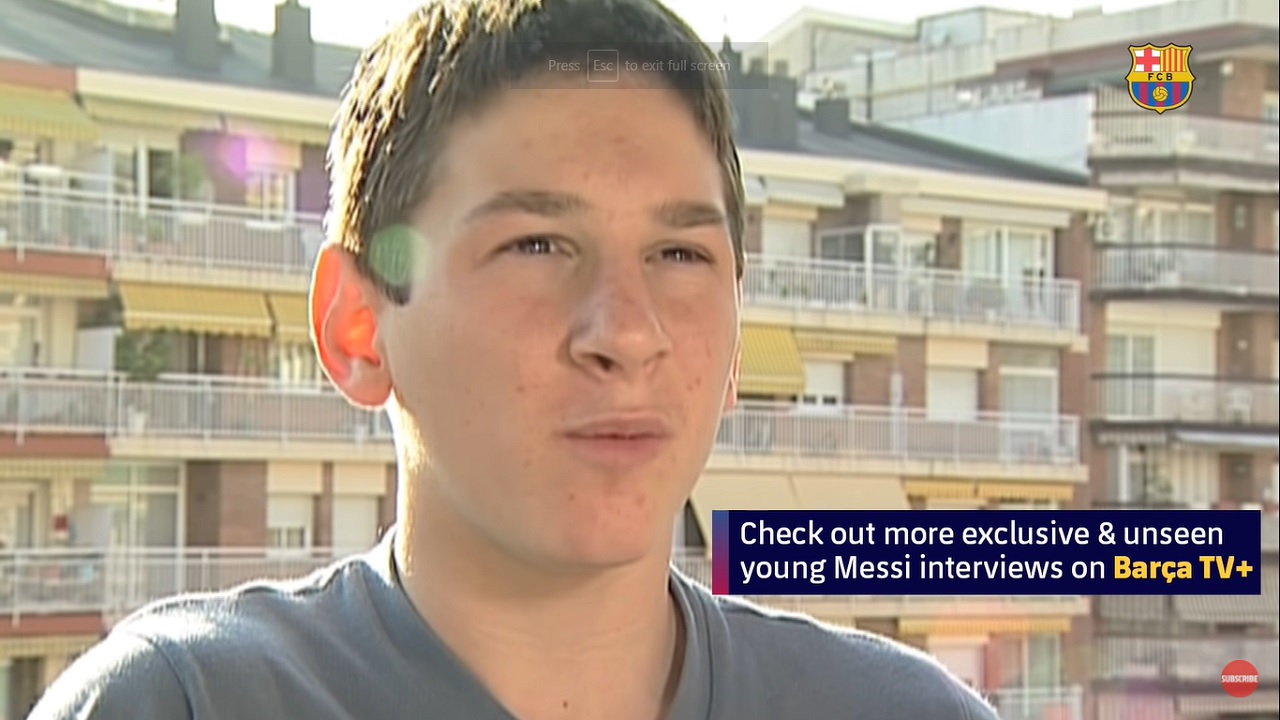 His wonderful journey at FC Barcelona began as a 13-year-old when FC Barcelona scouts spotted a young Lionel Andres Messi at Newell's Old Boys in Rosario, Argentina. Suffering from a growth hormone disorder, the scouts did not take long in making sure that Messi signed for the club. They were so desperate that they took Messi's signature on a contract written on a napkin. Since then, Messi's trajectory only went upward. He joined Barcelona's youth academy, La Masia, and graduated in 2003, making his debut at just 16 years of age. Since then, Messi never looked back and the world was never the same.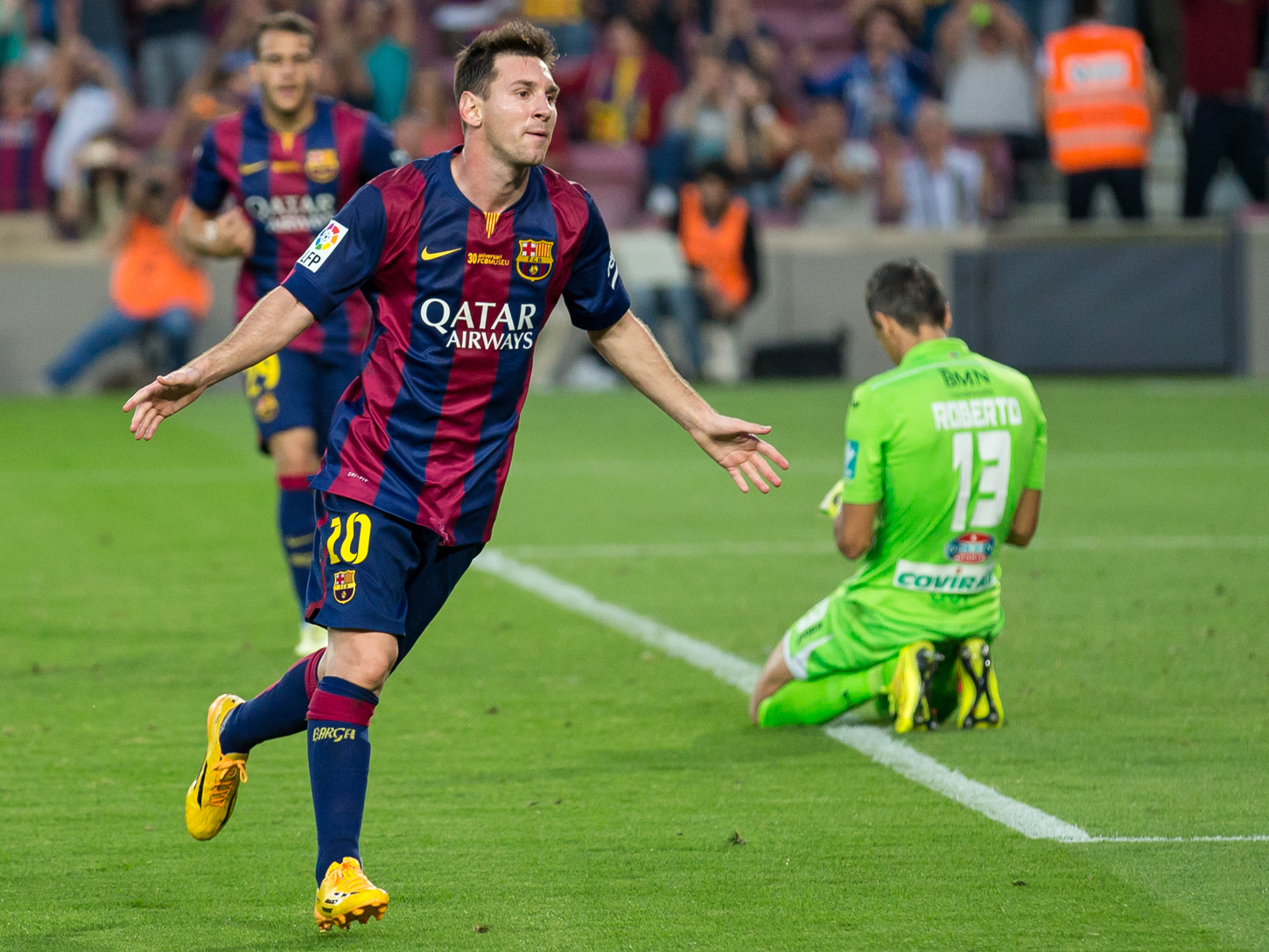 Since then, he has won 35 trophies for FC Barcelona, which includes 4 UEFA Champions League titles and 10 La Liga titles. Apart from these, he won an unprecedented 6 Ballon d'Ors, more than any other player in history. Back in 2012, FC Barcelona, with Pep Guardiola as its manager and with Lionel Messi leading the frontline, the club seemed invincible, set for decade-long domination. However, here we are in 2021. Barcelona finds itself in € 1.3 billion debt, which is equal to more than 32% of the club's net worth. The finances were so tough that it just seemed impossible to make any space for Messi. The main question is, how did it get so bad?
Josep Bartomeu – the man who single-handedly brought Barcelona down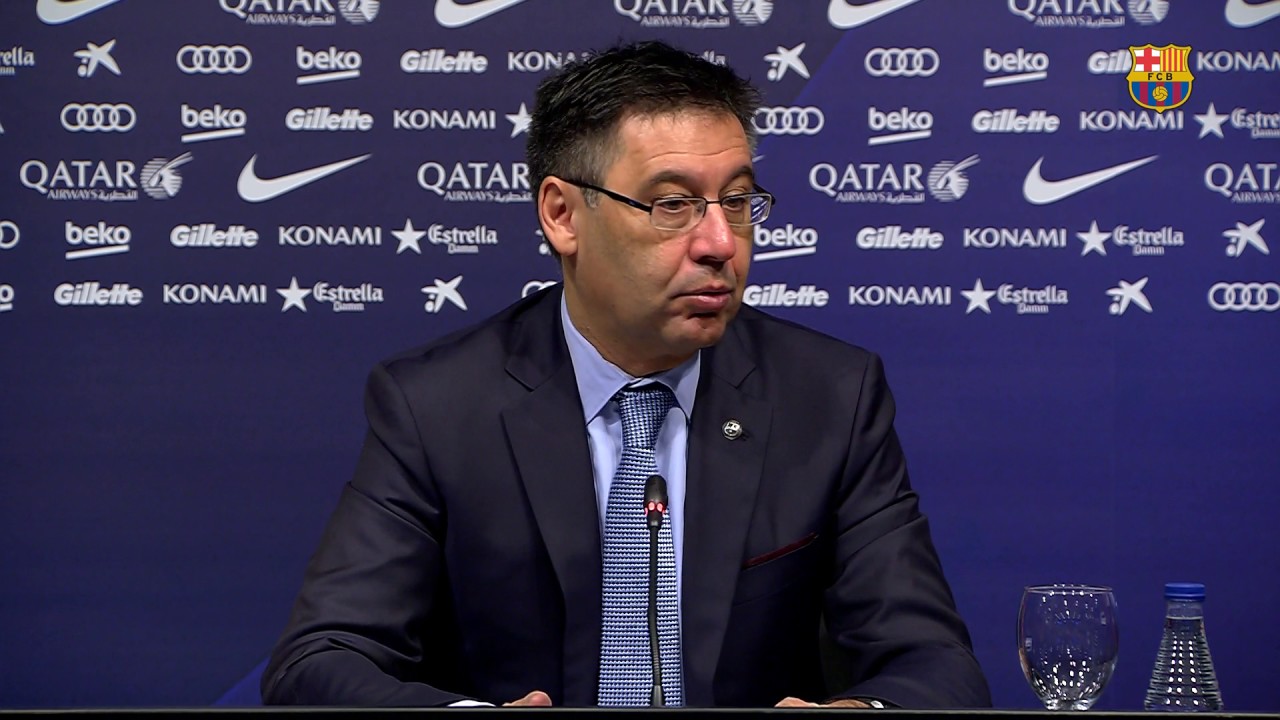 When Pep Guardiola, often considered the best manager in the world, left Barcelona, he left the club in a healthy state. Lionel Messi was still in his prime, the spine of the team was solid, with everyone having years on their contracts. The club couldn't be in healthier shape, which meant the wage bill of the club was exceptionally high. Even though Barcelona earned the highest revenue of any club in La Liga, the wage bill meant that the profit was not ever so high. Most La Liga clubs had a wages-to-turnover ratio of around 60%, whereas Barcelona had one of 70%. But, as long as the club got continental success in the UEFA Champions League, they could sustain that wage bill.
However, that success soon became sporadic under President Josep Bartomeu. Elected in 2014, Bartomeu appointed manager Luiz Enrique, under whom Barcelona won their last European cup in 2015. Since then, the club hasn't even made it into the final. They have had domestic success in La Liga, but that didn't earn them enough broadcasting revenue to sustain the wage bill.
Apart from mismanagement of the first team, Bartomeu also brought instability to La Masia. As a result, a lot of potentially world-class academy graduates just went to other clubs, or couldn't grow prosperously due to a lack of attention. Instead, Bartomeu focused on artificially strengthening the squad through massive signings. But, he failed at that too.
The most infamous transfer activity in European football history occurred during Bartomeu's tenure – Neymar to Paris Saint Germain. PSG paid a world record 222 million for the Brazilian, setting new precedents for the transfer market. But it's not like PSG robbed Barcelona or anything, as they got a massive transfer sum in return. One would think that this would have helped Barcelona massively in finances. However, that's not what happened.
Lionel Messi announces he wants to leave FC Barcelona in 2020
Instead, Barcelona reinvested that money in a number of failed signings. These include Philippe Coutinho, for 135 million, and Ousmane Dembele for another 135 million. Sadly, both these big-money signings couldn't replicate even a hint of Neymar's success at Barcelona. The club disappeared in obscurity in the Champions League as well. They lost to AS Roma and Liverpool in humiliating fashion, leaving Lionel Messi distraught. All of this mismanagement happened under the leadership of President Bartomeu, and Messi had had enough.
Last season, right after the 2019/2020 season ended and Barcelona lost to FC Bayern Munich in a humiliating 8-2 defeat, Messi announced that he was leaving FC Barcelona. For him to make this announcement, considering that Messi was the personification of loyalty throughout his career, was a huge blow to Bartomeu's presidency. For Messi to go public and do an interview, considering he is such an introvert, sent shockwaves across the Barcelona board.
However, the board and La Liga themselves did everything to keep Lionel Messi in La Liga. After all, his name alone earned the league a huge amount of revenue. Messi had the right to terminate his contract by July 2020, but due to the pandemic, the season-ending was delayed to August. Messi argued that he should be allowed to terminate his contract amid the pandemic, but both the league and the club denied his request. And so, Messi had to finish his contract, which was due to end in July 2021. Although Messi was forced to stay, the damage was done.
Bartomeu ousted – in comes Joan Laporta to steady the ship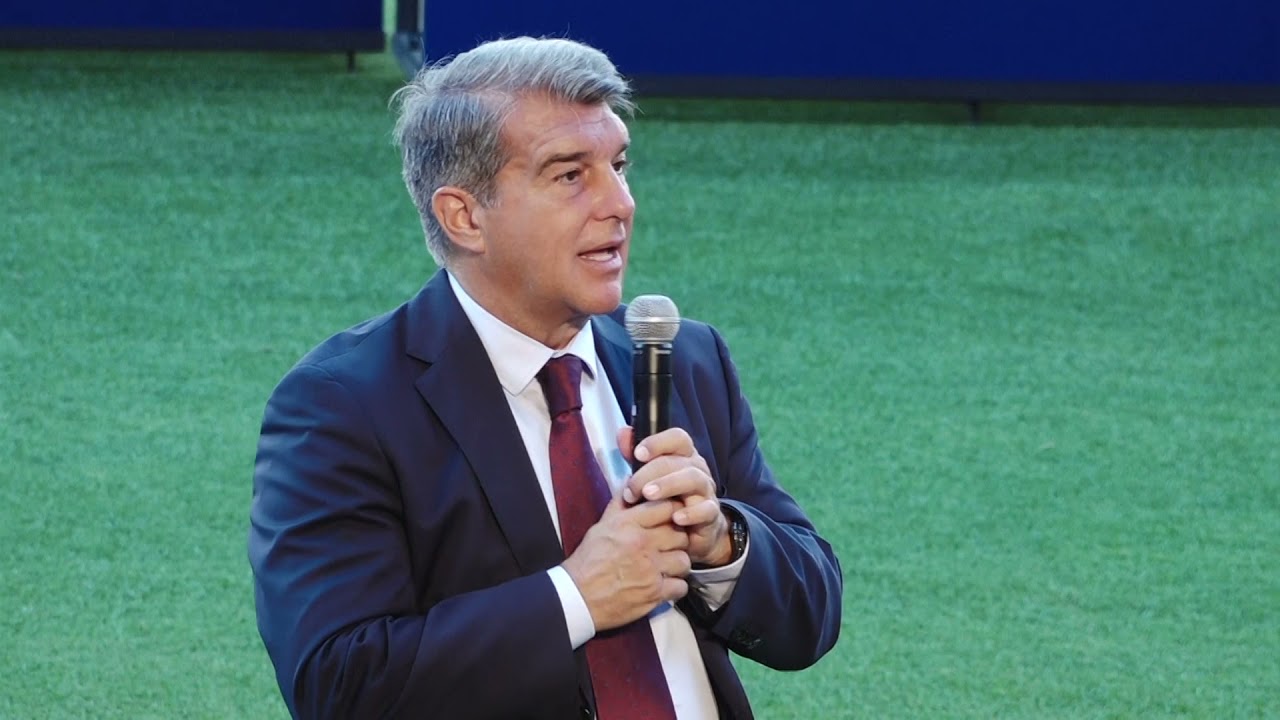 As a result, a vote of no confidence was called against Bartomeu. Apart from that, Bartomeu was also being investigated by Catalan police for his involvement in a defamation campaign of FC Barcelona through I3 Ventures. The entire scandal was called Barcagate and proved to cripple his tenure further. As a result of the pressure, Bartomeu had to resign along with the board. At the time of his departure, the club was 1.3 billion in debt, with old players under expensive contracts and a bunch of deadwood in the squad. Things couldn't be worse for the club.
And this paved way for Joan Laporta's re-election as Barcelona President. His entire campaign was based on bringing the soul of Barcelona back and renewing Lionel Messi's contract. Laporta was the same President under whom Pep Guardiola led Barcelona and the club saw its most successful period. To top it off, he was a true fan of the club at heart and a very charismatic figure.
Under him, it looked like he finally convinced Messi to stay and was ready to rejuvenate La Masia. This is what he believed would bring Barcelona back to the European stage. But, things were far more dier. Despite earning the most revenue in the 2019/2020 season of La Liga with 729 million, the club's wage bill was astronomical.
Related: Check Out Who The Highest Paid Celebrities of 2020 Are
Reality hits – Barcelona could no longer afford Lionel Messi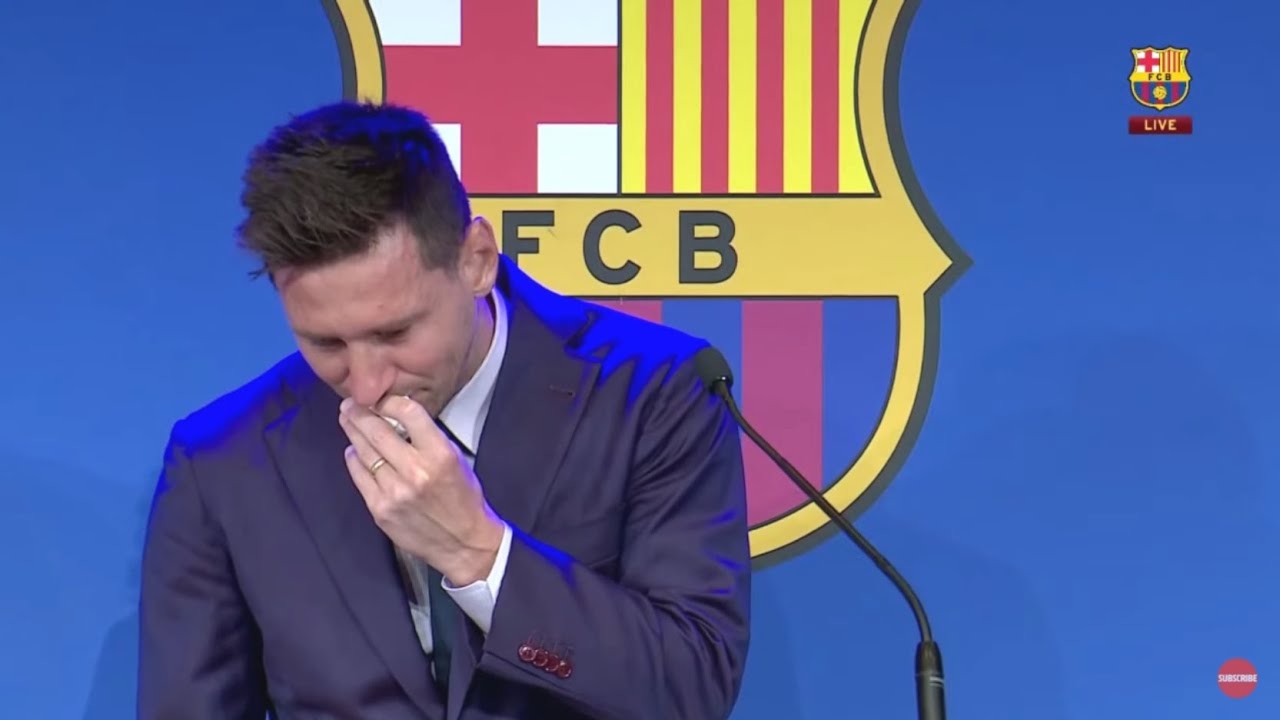 Despite the promises, Joan Laporta could not deliver on his promises. After putting his hope on ESL and its catastrophic failure, Laporta could not find a way to handle the club's crippling finances. With no alternative, Laporta had to turn to La Liga for help. La Liga proposed a deal with CVC worth almost 3.2 billion which would help the top 2 Spanish divisions in this time of need. However, the money was not for free. In return, each club had to forgo 10% of its broadcasting rights for the next 50 years. And for Barcelona and Real Madrid, their bitter rivals, this was too big a sacrifice.
With Laporta unable to get rid of deadwood players at high wages, and with no cash injection from either ESL or CVC, the writing was on the wall. La Liga has a regulation that a player cannot renew his contract with a wage reduction of more than 50%. Lionel Messi had agreed to take a 50% pay cut distributed across 5 years, even though he'll play only for two years. But even then, Barcelona's wage to turnover ratio would be at a whopping 135%. Even without Messi, the ratio stands at 95%. That's how financially crumbled FC Barcelona became – a club seen as the pinnacle of football barely a decade ago.
Lionel Messi did everything he could to stay at Barcelona, but the years of damage was too extensive to undo. Barcelona abruptly announced on Twitter that Messi will not renew his contract. With the Argentinian being sold dreams of renewal for months, he was simply distraught at his farewell press conference. The photographers, the translator, and countless at FC Barcelona were in tears. And the most romantic journey in the history of football came to a tearful end. The greatest player to have ever lived received an abrupt departure from the club he loved.