Keanu Reeves, one of the most prominent faces in Hollywood, has a life less magical than the one on screen. However, his tragic life story does not overshadow his fascinating career. And as the actor celebrated his 54th birthday yesterday, it marked the existence of a great on-screen actor. And also, an equally wonderful person of the cameras.
Related: Chris Evans Fangirling on Keanu Reeves Is a Mood
The Tragic Life of Keanu Reeves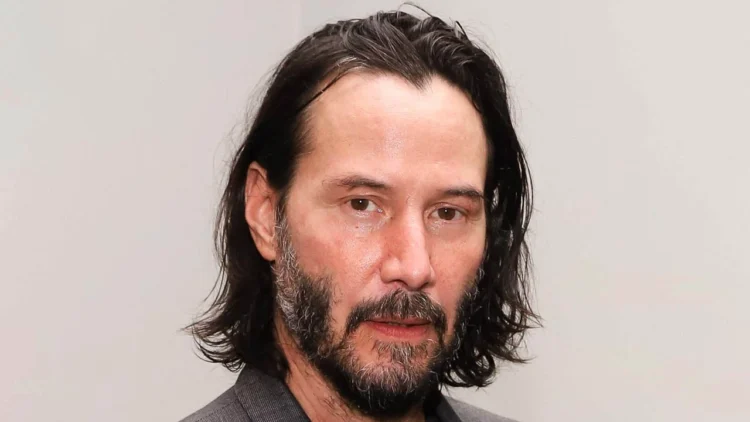 There is a lot more to the life of Keanu Reeves that we could have never imagined, considering how big a movie star he is. But despite every setback, he continued striving to become a better person.
A Difficult Childhood
At the age of three years, his parents got divorced. And although they remained in touch for some time, they soon lost contact with their father. Keanu Reeves had to change four schools while growing up. His mother remarried a few times, and they had to move around continuously. To make academics further challenging, the actor struggled with dyslexia. Maybe that's why the actor exited schools without a diploma of his own choice. He remains an avid reader now.
Keanu Reeves himself shared that he had a vagabond life. And there is still a gypsy in him that cannot settle down. He liked visiting new places, renting apartments, and staying in hotels. Only when he was 40 did he want a natural home, so he purchased his first house.
Losing A Close Friend
Later, when Keanu Reeves turned 23 years, his closest friend River Phoenix died of a drug overdose. Reeves was sad at losing his friend and continued to miss him for a long time. He even remembered him saying that he was a remarkable person and actor.
The two met on the sets of I Love You To Death. And since then, their bond has continued to grow deeper and more stronger. Keanu Reeves still recalls that film in great words. But he chooses not to comment much on the death of his friend from a mix of heroin, cocaine, and valium. However, he said that he greatly enjoyed River's company. The two used to bring out the best in one another. He also added that his friend was an original thinker and not just the status quo in anything at all.
The Death of His Daughter and Girlfriend
In 1998, Keanu Reeves fell in love with Jennifer Syme. The happy couple was expecting their first daughter by 1999. But sadly, she was born around eight months, still at birth. The death of their newborn devastated the family and eventually ended their relationship. A year and a half later, his girlfriend Jennifer died in a car accident.
Apart from this, the actor faced numerous other tragedies as well. But certainly, none of them could be compared to these. A paparazzi reporter sued him, fans started breaking into his house, and he stopped receiving studio offers for a while.
By the looks of it, Keanu Reeves suffered a lot more than many people in their lifetime. In 2006, while talking in an interview, the actor commented that grief never ends. But it only changes its shape. After enduring so much, Reeves continued to work hard towards becoming something. He did a couple of blockbuster films that made him vast sums of money. But all life experiences changed his outlook on wealth.
Keanu Reeves also shared that there is a misconception that when people leave, they become fine later. He said that when a loved one exits, you feel alone. And you miss them and all the great things you could have done with them.
The Transcendent Career of Keanu Reeves
For most people in Hollywood, their career ends when the industry says they are done. But for Keanu Reeves, the painful reality has different rules. Through the years, his hard work ensured he would call the shots on this decision. A few years back, Keanu Reeves said he was no longer getting studio offers. He said that it sucks, but that's how it was. But Reeves thrust himself back into the industry as a leading man. He soon returned to the atmosphere he felt comfortable in.
Keanu Reeves began his career at the age of 15 when he acted in the stage production of Romeo and Juliet. Then he started doing TV commercials for a while. He also did corresponding TV programs for the Canadian Broadcasting Corporation. But Reeves got noted in the industry after his 1986 movie River's Edge became a huge success. Later, he got offered more teen movies like Bill & Ted's Excellent Adventure and Permanent Record. The media even started describing him as an idealist teen.
But Keanu Reeves soon wanted to break this stereotype and do fewer teen movies. He started doing better films like My Private Idaho and Point Break. In the search for more serious and meaningful roles. Reeves also acted in Dracula in 1992. In 1994, the actor gained widespread popularity as a big-budgeted movie star when Speed was released. His other big-budgeted movies include Johnny Mnemonic and Chain Reaction.
In 1999, Keanu Reeves' career took a new turn and reached unimaginable heights with the popular science fiction movie The Matrix. And as two sequels came for the film, his character became extremely popular. He had now established himself as a talented actor who could handle versatility. His career has been a mixture of teen movies, dramas, documentaries, low-budget films, and blockbusters.
Keanu Reeves has a face that perfectly fits a lot many roles. That explains the diversified acting projects he took up during his career. He is a hero that many of us can directly relate to because he seems like an average person fighting for humanity on the big screen.
Keanu Reeves is a perfect example of how a person can strive in the face of struggles and hardships if he has the talent and will to do so.