Actor Jonah Hill recently called out Daily Mail on his Instagram account for their article in which they shared his candid photos of him shirtless after surfing. He said that there's a pattern of the media to body-shame him. But, he's now growing past it and loves and accepts himself.
Related: Jonah Hill says He was always a Trendsetter, but got Snubbed due to his Weight
Jonah Hill slams body-shaming post by the Daily Mail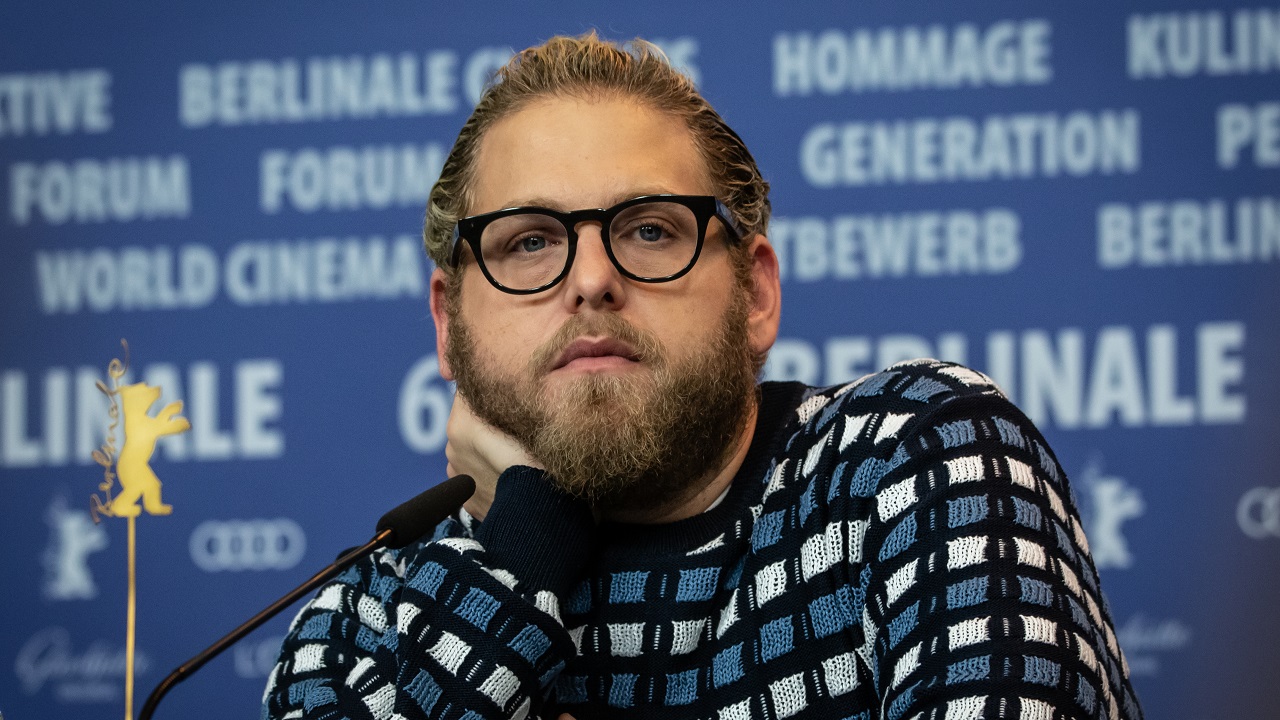 After The Daily Mail's piece went viral, Jonah Hill addressed it with a very meaningful post on his Instagram account. He posted it late Friday night, saying that the media "stalking" him doesn't bother him anymore. He said:
I don't think I ever took my shirt off in a pool until I was in my mid 30s even in front of family and friends. Probably would have happened sooner if my childhood insecurities weren't exacerbated by years of public mockery about my body by press and interviewers. So the idea that the media tries to play me by stalking me while surfing and printing photos like this and it can't phase me anymore is dope. I'm 37 and finally love and accept myself. This isn't a "good for me" post. And it's definitely not a "feel bad for me post". It's for the the kids who don't take their shirt off at the pool. Have fun. You're wonderful and awesome and perfect. All my love.

Oh and Daily Mail, not even you can take that smile from my face 😉
Here's a picture of the post from Jonah Hill's account: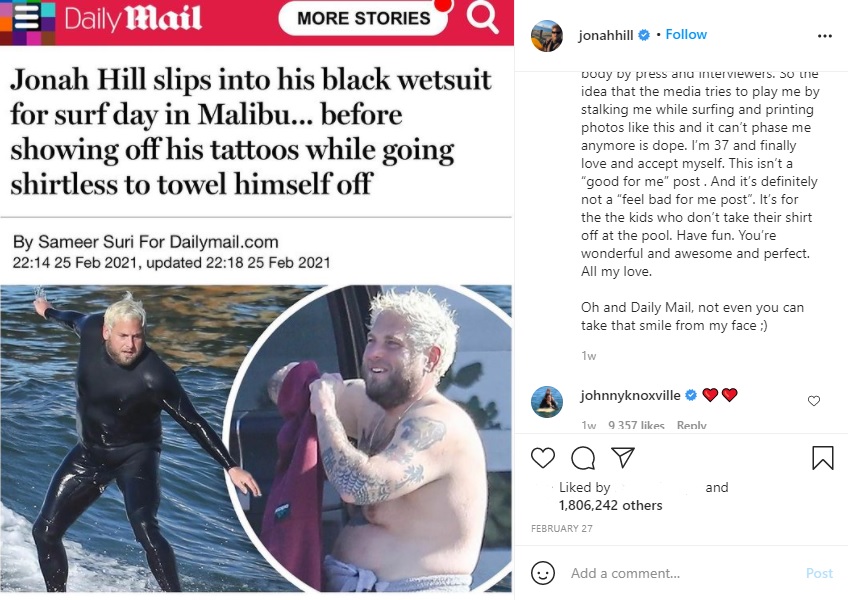 Hill's comment was heartfelt and resonated among a great many people who felt uncomfortable and anxious about their body image. Body-shaming affects the mental health of millions across the world. But, with such strong messages by actors like Jonah Hill, it helps create an environment of body positivity. Hill shared this post to simply help people who never took off their shirts out of fear of being shamed.
Celebrities of all sorts often face a lot of unwanted attention because of their bodies. Even Chadwick Boseman had to face body-shaming, despite having a terminal disease. And these are just high-profile cases of body shaming.