Were you wondering where Jessica Alba is? She is running The Honest Company and sharing her beauty routine with The Vogue. In a new video, she shares her special daytime skin-prep-routine. We also get to see a special day-night Smokey eye look!
Before starting the video, she says:
I am gonna put on bunny ears!
Well, Jessica, you are funny bones.
So, let's get down to it!
Things You Will Need For Jessica Alba's Special Skin Prep Routine
Guys!! She follows this routine every time before she does her makeup. So if you want the end results to turn out as flawless as hers, follow all the steps nicely.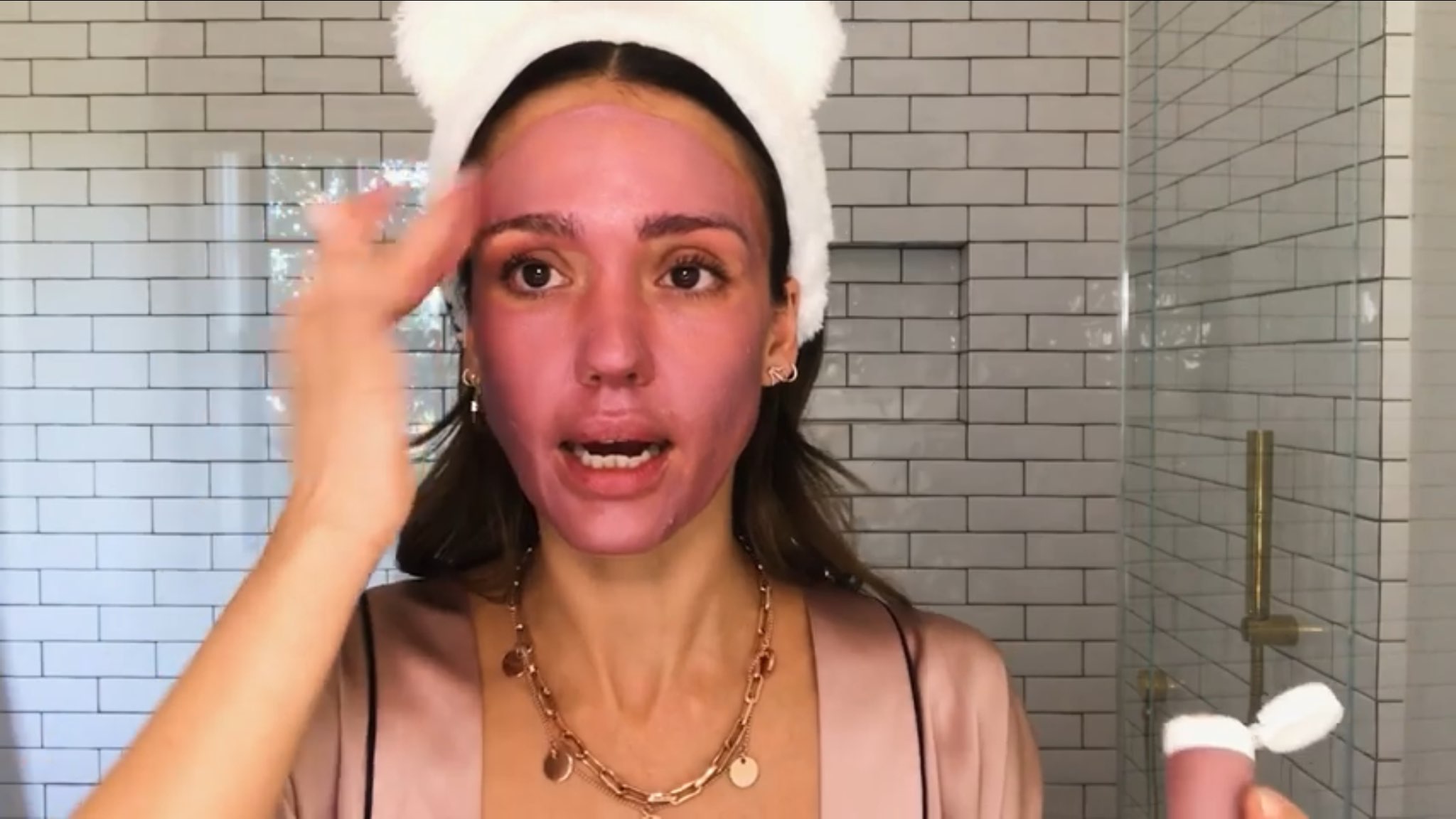 Step #1 Face Mask: Jessica Alba puts the antioxidant shea butter mask on her face and waits until it dries.
"I actually use this mask on the daily. I will just wakeup, put this mask on. And then I go downstairs and have my coffee and hangout with my kids and I usually terrify my two-year-old."
You will have to leave the mask for ten minutes and then wash it off with lukewarm water. Or you can wipe it off with a sponge, just like Jessica.
Step #2 Moisturizer: Squirt one or two pumps of "Honest Beauty Deep Hydration Face Cream" on your hand. Apply it thoroughly on your face and slap it for a few seconds.
Yes, Girls!! You heard it right. You will have to slap your face a few times. It's one of the best ways to keep the blood flowing all around your face. This tip was given to Jessica Alba by her Korean friend. Now we know one of the secrets to the Korean Skin Regime.
Step #3 Face Massager: After Moisturizing, you will have to Apply a water-based cream on your face. You can apply it with your hands or use a fancy massaging beauty tool.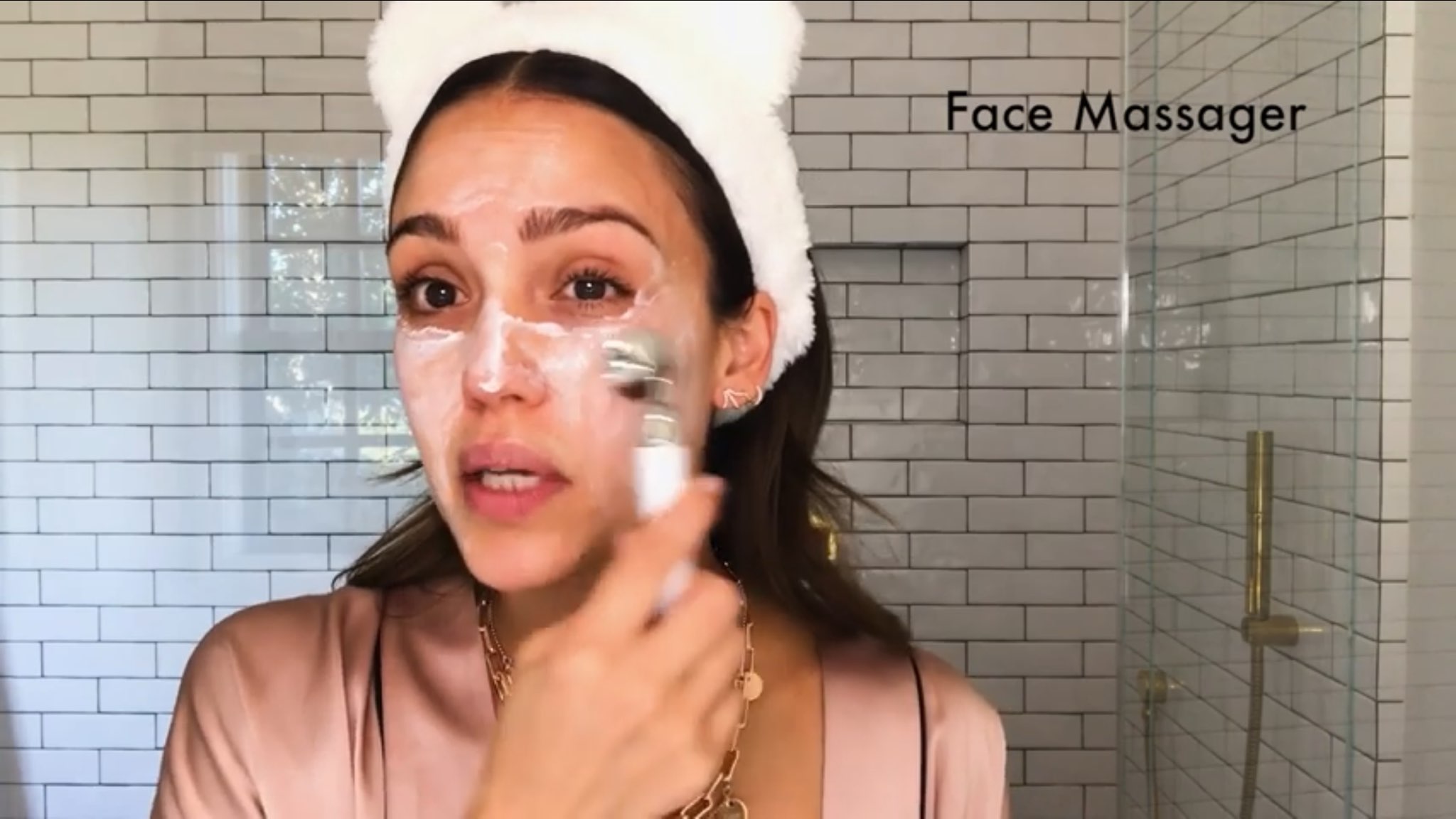 Step #4 Face Roller: Now, here comes the Face Roller to fasten up the moisturizing and blood-flowing process. Your face might turn a little red like Jessica's. But it's alright. You don't have to panic. It will go back to normal in a few minutes.
Step #5 Eye Mask: You can apply an eye mask according to your skin type. And leave under your eyes until you are done with the eye makeup.
Jessica Alba has really sensitive skin, so she uses bio-cellulose eye masks.
Because Scrubbing Is Must
Step #6 Lip Scrub: Apply any lip scrub and rub it on your lips for a few seconds.
Step#6 Lip Balm: Don't forget to put a balm after scrubbing your lips.
So we are done with the skin prep. Before moving on to the difficult part, let's see what Jessica has to say about taking a little time out for yourself:
"I think It's important whether you have kids or not, as a woman in the world, trying to do the things, get your hustle on, wearing all the hats, I think it's important that we take time to take care of ourselves if you can do that on the daily,even if it's for like 10 minutes, It's important. And don't let anyone take that away from you."
Jessica Alba Style Diffused Smoky Look
Step 1 Primer: You must prep your face with two primers. You will put the matte primer on the areas where you don't want that shiny effect. And you will put the glow primer on the areas where you enjoy all the glow.
Step 2 Brow Brush: Jessica's eyebrows are microbladed, so she fixes them with a brow brush. (She filled them out later).
You can fill your eyebrows with brow pomade or brow pencil, according to your preference.
Step 3 Eye Makeup: Apply any ivory or skin tone eye shadow over your lid and smudge it with your finger or a fluffy brush. After that, take any shiny brown eye shadow and apply it over the lid. You will have to apply any light-colored shimmery eye tint along your lash line. And top it with another eye tint in a more chocolatey brown shade.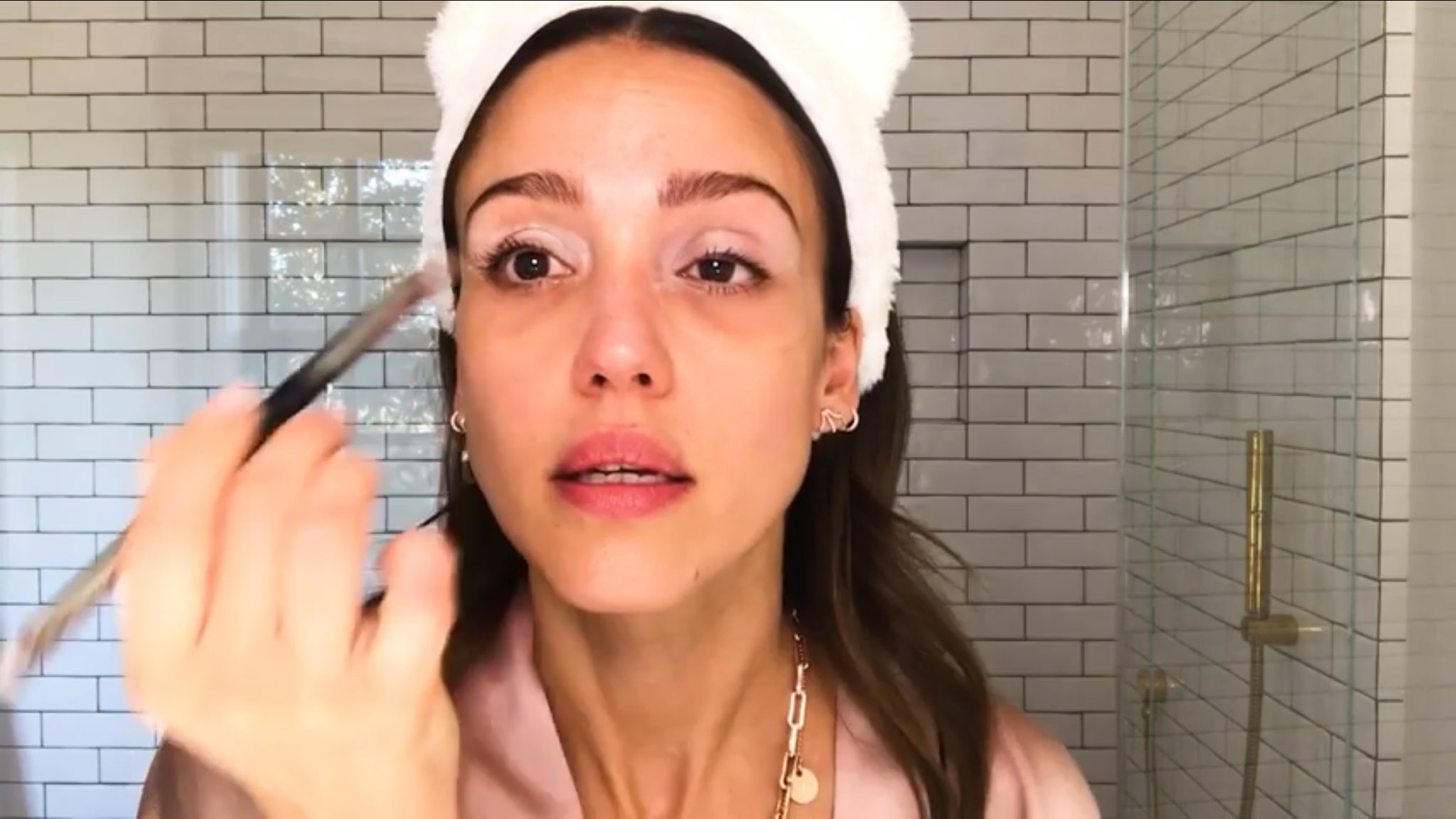 Let's work on creating a wing now: For that, you'll have to mix gold and brown eyeshadow and apply it to the corner of your eyes. You also have to apply the same shades under your eye. And then blend it with a bronzy shimmer kind of shadow at the end.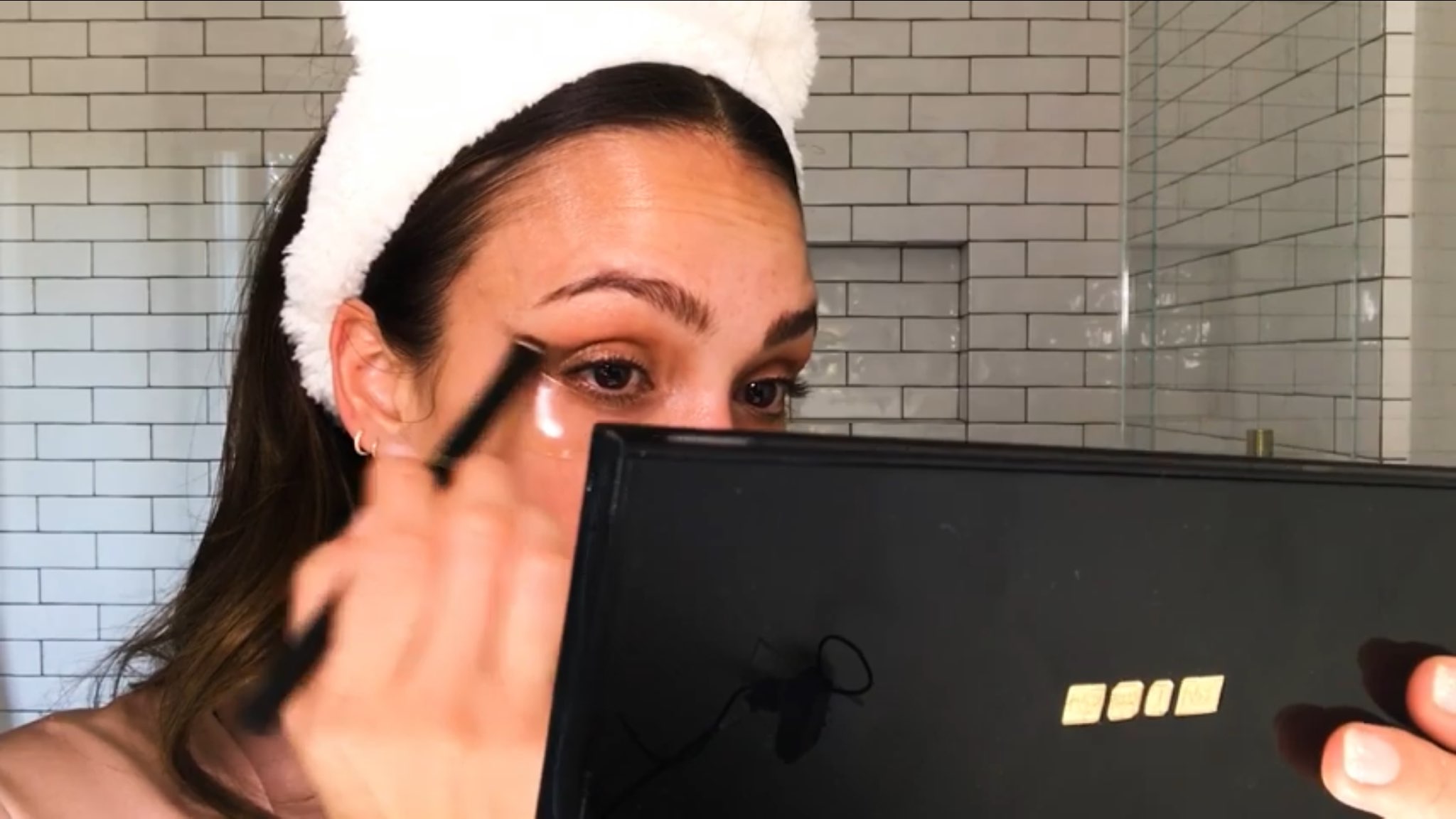 When In doubt, just wing it. *wink wink*
Let's Work On The Face Now
Foundation: Take any foundation in a darker color. Just dab your finger on it and after that, apply it to the areas you want to contour. Take a blending sponge and dab it in a skin tint moisturizer. And blend blend blend your foundation.
Concealer: Take a concealer and apply it under your eyes.
Translucent Powder: Now with the help of a fluffy brush apply translucent powder and dab it on the areas which should be looking matte. (For example, the T Zone area).
Bronzer: If you have a bronzer, apply it to the areas where you have contoured already.
Let's Make Those Eyes Pop
Brow Pencil: To fill the eyebrows, you will need a brow pencil and a spoolie.
Eye Liner Pencil: You will need an eyeliner pencil to add more drama to your eyes. Apply it on your upper and lower lash line.
Eyelash Curler: Now take a lash curler and curl your lashes.
Mascara: If you have sensitive eyes, prime your lashes first and then put the mascara on your upper and lower lashes.
Blush on: Now take a blush on and apply it on the apples of your cheeks to make them look a little flushed and rosy.
Lip Color: If you want to make your lips a little fuller, apply a light nude color on the outline. And a slightly darker nude shade on the inside of your lips. Dab a hint of lip balm, too, so they don't give that patchy dry effect.
Voila!! You are ready to rock the day now. Head over to The Vogue's YouTube Channel for the product breakdown.