Being Dwayne Johnson's daughter does come with its perks. After all, your father is one of the world's biggest celebrities. And it turns out that his daughter, Tiana Gia Johnson is a massive Aquaman fan. Therefore, when she asked his dad if he knew the real Aquaman, she got a very positive response, from the actor Jason Momoa himself!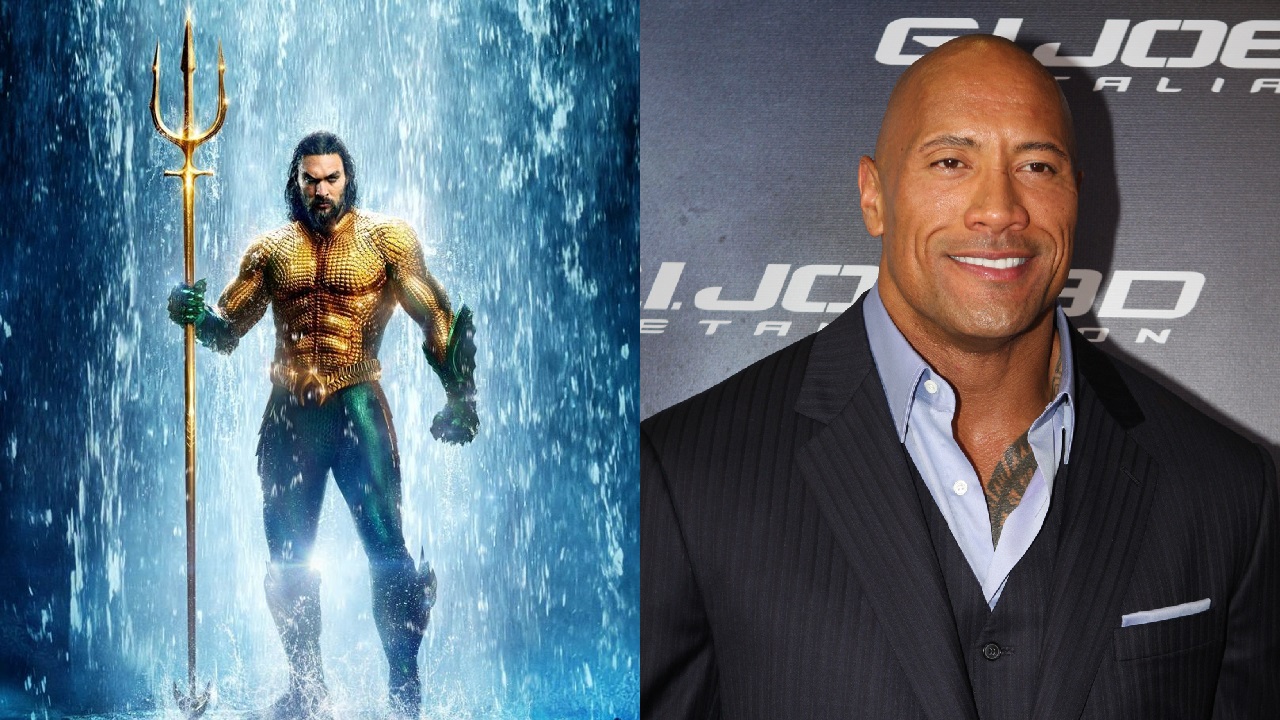 On Tiana's 3rd birthday, Dwayne Johnson shared a very sweet birthday message for his daughter on Instagram. The wish included an adorable photo of the two of them together taking a swim while giving his wife Lauren Hashian a shoutout. Johnson wrote:
Happy Birthday to my sweetest lil' Tia Giana. Loving, kind, tenacious and tough (like your mama;) and my greatest joy is being your daddy. I always, 'got you'.
But, later on, Johnson mentioned that his daughter asked him if he knew Aquaman, who is none other than Jason Momoa. He continued:
Now that she's finally starting to understand that daddy is Maui from MOANA, she has one very important question — 'Daddy do you know AquaMan?'

Johnson on Instagram
And that post did not escape Jason Momoa's eyes, as the actor commented underneath the photo "happy birthday tia," followed by four heart and four laughing-while-crying emojis. However, a small comment was not enough for Tiana as she wanted more. Afterward, Johnson shared a photo on his Instagram of an Aquaman action figure beside her daughter, with a sketch of Momoa's version of the superhero drawn by The Rock. He wrote:
Now this is getting ridiculous… For Tia's birthday she insisted AquaMan join us for breakfast — and then after we eat, she asked daddy to draw AquaMan so she can FRAME IT and hang it up in her room. Black Adam's gonna hand out a fresh Aqua A** Whuppin' if this disrespect keeps up.
Luckily for Tiana, her dad delivered her a wish from the Aquaman!
Jason Momoa responds to Dwayne Johnson's daughter fangirling on Aquaman
Later on, Dwayne Johnson posted another post on Instagram, revealing that Jason Momoa actually sent Tiana a heartfelt video message. Johnson again posted on Instagram:
I can't thank my brother @prideofgypsies enough for making this adoring 3yr old's birthday the best EVER. Her reaction is priceless and what it's all about. I love you back, uso and this kind of stuff will ALWAYS be the best part of our fame. You epitomize one of my favorite quotes, "It's nice to be important, but it's more important to be nice".
However, Tiana will soon have a superhero within her family, as her dad is set to play the role of Black Adam in an upcoming DC movie of the same name in July 2022. Hopefully, she would her daughter to draw pictures of her own father's character.