Guys, the wait is finally over as James Charles' star-studded classroom collection is finally out on the Sisters Apparel website. Some of you might not know that this classroom collection has been making headlines in the gossip news tabloids. As two brands were claiming that James Charles has ripped off their color block designs. But they were not planning to take any legal section so they just made things difficult for James and his Sisters Apparel clothing line on social media. But James being James handled things like a mature person. Anyways, this classroom collection is every high school kid's dream come true. I wish we all had a cool teacher like Thomas Petrou. And then some classmates like James Charles, Noah Beck, Lil Huddy, Charli D'Amelio, and many more. It just feels so good to see all these social media celebs working together and promoting each other.
James Charles star-studded Classroom Collection has 4 sets
I don't know about you guys but I am really in love with the full classroom collection. So let's take a look at it and see what makes it different from James' previous collections like sister land.
Each set consists of six different items. Starting from a bucket hat, t-shirt, crewneck, hoodie, shorts, and sweatpants and that's it.
The least expensive item is the t-shirt which costs around $29.95 and then the bucket hat is for $32.95. A pair of shorts is for $49.95, both crewneck and sweatpants cost around $54.95. Last but not the least, the hoodie is the most expensive and costs around $59.95. Dayum, I was crying at Keemstar hoodies the other day but at least James' hoodies are a little less expensive.
Kickball Set
So the Kickball set is starring two handsome hunks who are none other than Noah Beck and Blake Gray. And this limited edition set is available in blue, black, and yellow color block design.
And there is also a very cute note with each set.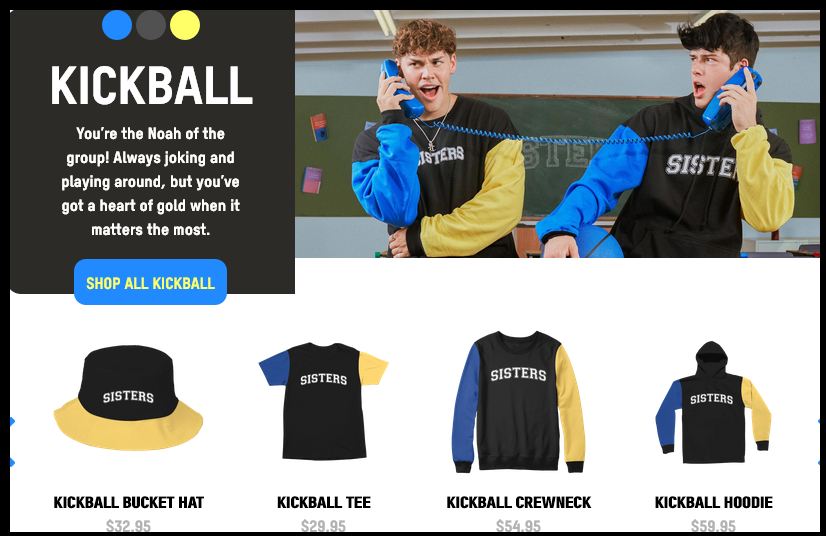 Pep Rally Set
So the Pep Rally set is starring one of the very famous Tiktok couples. Amelie is surely a leader who shows lots of love to Blake and he shows it back in return (hehe). This limited edition set is available in purple, white, marshmallow, and frosty lake color block design.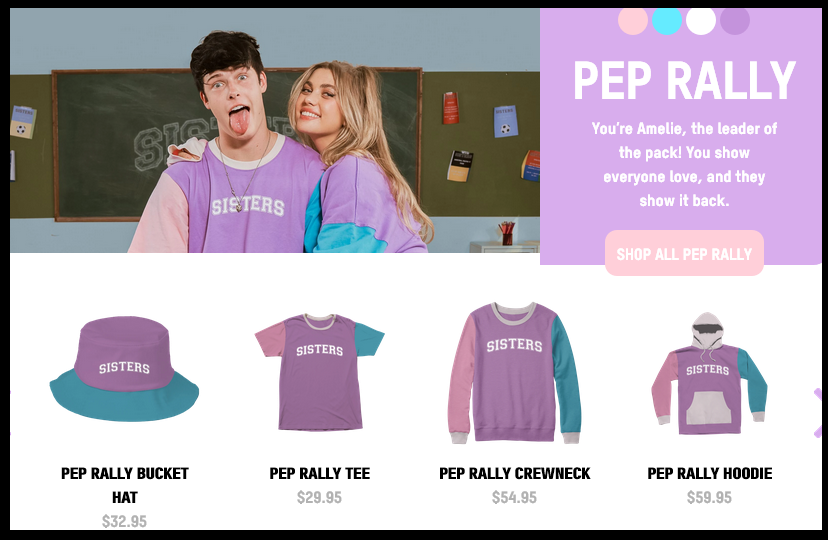 Recess Set
The recess set is starring the very handsome James and his best buddies Larray & Charli. Now we all know that James really showers an immense amount of love on his friends and we really don't need proof of it.
This limited edition set is available in yellow, powder blue, marshmallow, and mint tea color block design.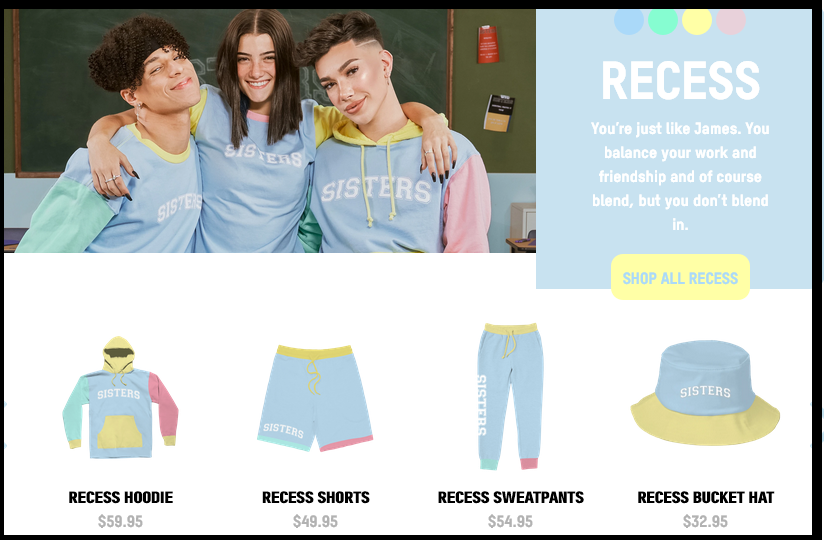 Pop Quiz Set
This pop quiz set is starring two beautiful queens of Tiktok, Charli & Avani. I just love both of these girls because they're not just talented, but also very kind.
This limited edition is available in blue, red, green, and yellow color block design.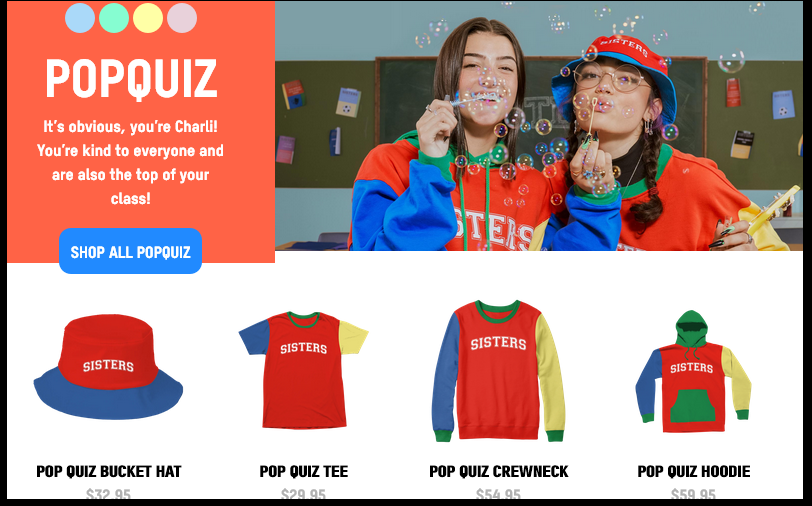 A special message from James for his new Classroom Collection customers
I don't know if you guys remember Alex Warren complaining about the size of his sweatshirt during the classroom collection shoot. But James just clarified it with a tweet that the classroom collection is custom made and a little baggy. So you guys should check the sizing chart before ordering the hoodies and crewnecks.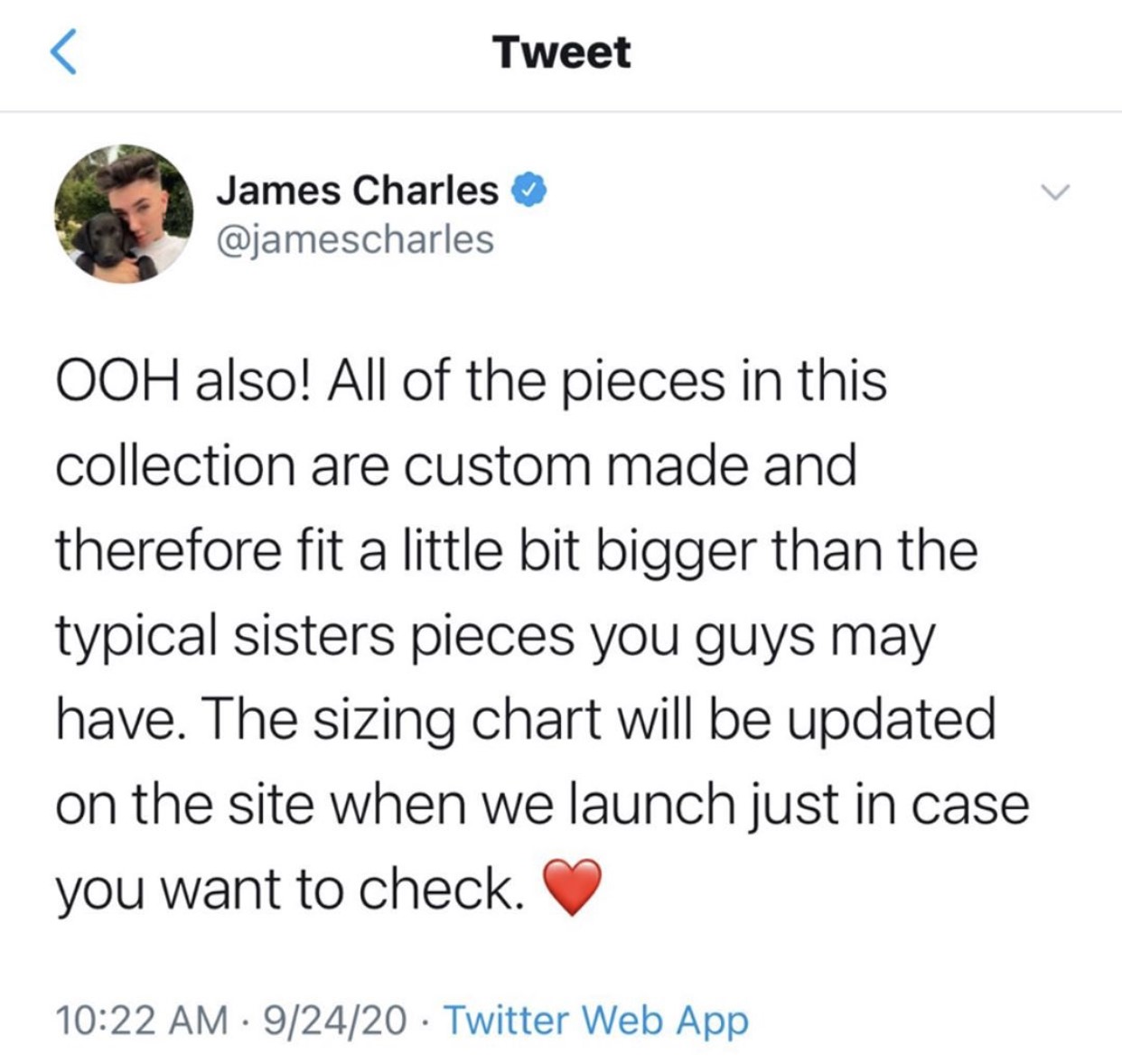 Let us knows what you guys think about this new collection? I really love it. And we all can hope and pray that there are no glitches in the delivery process.
Peace out!