Imagine Dragons have done it again this time. Their 5th studio album Mercury-Act 1 released today. And boy, are we not all surprised by the variation of songs in it. The band always tries to bring something new to the table, while keeping their originality there as well. It's a blend of raw emotions, lessons of life, positivity and loss. Moreover, bringing Rick Rubin to the team has also brought changes to the overall music. Dan Reynolds has gone full hardcore on a couple of songs. While Daniel Platzman, Wayne Sermon and Ben Mckee prove yet again that they are one of the best in their field. Here's our review of the album.
Related: Imagine Dragons send fans on a treasure hunt to find snippets of unreleased songs from upcoming album
Imagine Dragons Mercury Act-1: My Life
The opening track of Mercury-Act 1 is My Life, a song that seems too heavy to start the album with. However, it's one of the deepest songs from the album. The song also gives Friction (Smoke + Mirrors) vibes. Imagine Dragons have based this one on self-reflection and substance abuse. While there were talks of needles in the Friction, there is talk of pills in My Life. It highlights vulnerability & the control substance abuse has over people.
Can I wish on a star for another life?
'Cause it feels like I'm all on my own tonight
And I find myself in pieces
There are pills on the table and a thought in my head
And I walk through the halls where I used to be led
My heart is filled with reasons
Being the first song, My Life sets the mood for the listener. Even though three of the songs were already released from the album, Imagine Dragons' My Life still is a pretty good show starter.
I'm running out of my mind
Is this really my life?
The lyric video of My Life was released on September 4, 2021.
Lonely is closer to My Life?
After My Life, the second track of the album is Lonely. There seems to be a connection between the songs since My Life talks about self-reflection while Lonely, is self-explanatory.
Some nights I get a little lonely
It's even when there's people all around me
Sometimes I get a little anxious
'Cause these pills don't work the way the doctor played it
The song also highlights how someone struggles with keeping appearances. In that way, the people surrounding you can never guess what is going inside your head. It also reflects how celebrities live their life, smiling in front of the camera while many suffer from anxiety.
Sometimes, I smile to keep things easy
I hide in corners, hope that no one sees me
Wrecked is my # 1
Honestly speaking, the song Wrecked is my personal favorite from the album Mercury-Act 1. Almost everyone in the world can relate to this song, since many of us have lost someone, very close to us, to a life-ending disease. Dan Reynolds dedicated this song to his sister-in-law Alisha Durtschi Reynolds, who lost her life to cancer.
Dan was already going through a rough time as he was separated from Aja Volkman at that time and Alisha was always their for him to support him through these times. Their special bond is reflected in the song and it deeply touches your heart.
https://twitter.com/DanReynolds/status/1410818994316193792?ref_src=twsrc%5Etfw%7Ctwcamp%5Etweetembed%7Ctwterm%5E1410818994316193792%7Ctwgr%5E%7Ctwcon%5Es1_c10&ref_url=https%3A%2F%2Fdankanator.com%2Fwp-admin%2Fpost.php%3Fpost%3D93666action%3Dedit
While Dan Reynolds keeps us happy with most of the songs, Wrecked joins the saddest songs department with Dream (Smoke + Mirrors). These songs might stay underrated, but these are perfect in their own way.
Imagine Dragons' Monday is here to end the Monday Blues
After a set of emotional songs, Monday is next on the list of Mercury-Act 1. Dan Reynolds dedicated this song to Aja Volkman, and their love. In the last 10 years, they have always been together excluding the 7 months separation period. In a statement to US Today, Dan confirmed that Monday is a love letter to Aja.
We've been through a lot together and she's the lifeblood of everything I do. I wanted to create this song we could dance to and that was tongue-in-cheek.
It's a cheerful song, with a bit of cheesiness full of love. A pretty good song to dedicate to your lover.
You are my Monday, you're the best day of the week
So underrated and a brand new start
Don't care what all the kids say
You've got the key to my heart
A lyric video of the song was also released by Imagine Dragons on September 3, 2021.
The actual song titled #1
While many would have thought that #1 would be the song dedicated to your loved ones, it's actually the complete opposite. Imagine Dragons talk about self-love and self-motivation in #1. Believing yourself is the key to success these days. And if you are feeling down, or someone is forcing you to feel down, listen to this song. Don't let them run all over you. (I know that's not the original phrase, but you get the point).
'Cause I know what I'm meant to be
These people might not see
When it's all been said and done
I'm still my number one
The theme behind this song is to help people understand how they should not be worried about what others think. It also motivates people not to let others define them.
Mercury-Act 1 Song # 6: Easy Come Easy Go
Imagine Dragons released a lyric video of the song Easy Come Easy Go a few hours back. The opening image leaves a pretty good impression.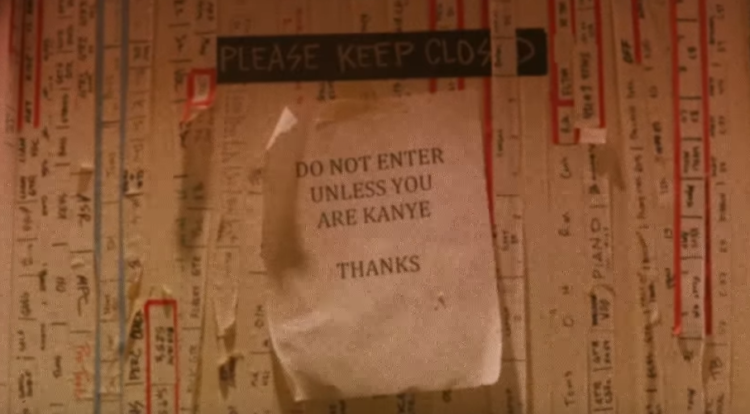 The song Easy Come Easy Go is dedicated to Dan Reynolds' best friend in school, who had bone cancer back then. The song is about loss of friendship, for friends who do not stay in touch even though they wanted to. Dan could not stay in touch with him because of the Imagine Dragons tours. Even though when he was at home due to pandemic, he still could not get in touch with his friend. So he decided to write this song, called the friend over and played it for him.
He's always, always been there and as the band has traveled, we've grown apart, which was heartbreaking for me. I hadn't talked to him in years and I had him come over after I wrote that song and played it for him and we sat together and listened to it and it was quite emotional for both of us. It's so hard for me to express (emotions) in person, like, why have we grown apart? It's so much easier for me to put it in melody and lyrics.

Dan Reynolds-USA Today
The song Easy Come Easy Go also refers to two songs from Imagine Dragons' previous albums, Demons & Zero.
Giants – Imagine Dragons surprising fans once again
Giants is the 7th song on the album Mercury-Act 1, and the 1st hardcore song if you are following the sequence. It is another deep hit by Imagine Dragons. Dan Reynolds proves himself as a rock star, whether haters like it or not. Giants is also a song on substance abuse, and the struggle. The song both vocally and lyrically portrays the struggles of fighting the hardships of addiction.
Comin' up for air in the deepest of the deep ends
I thought I learned it all, but boom, the plot thickens
Sleepin' with giants, I'm tip-toein' quietly
Feelin' it all, it's sobriety
La-la-la-la-la-la-la
Got so tired of feelin' numb
La-la-la-la-la-la-la
Well, take a look what I've become
Sleepin' with giants, I'm tip-toein' quietly
Feelin' it all, it's sobriety
The song also proves how Rick Rubin might have helped Dan Reynolds to be more vulnerable and leave his comfort zone when it comes to vocals. He might not be the best hardcore singer out there, but he definitely makes you feel the pain and struggle. Definitely becoming a part of my favorites by Imagine Dragons.
It's ok to be not ok
Dan Reynolds has always showed his support to LGBTQ+ community. He has helped many people overcome the fear of coming out to their family and friends, and the documentary Believer also highlights the same. The fear of coming out is real, and Imagine Dragons are helping the community in every possible way.
The song It's Ok is not just about sexuality, it is also about accepting yourself whenever you are feeling low.
I don't want this body, I don't want this voice
I don't wanna be here, but I guess I have no choice
Just let me live my truth, that's all I wanna do
Baby, you're not broken, just a little bit confused
Dan Reynolds confirmed to USA Today that he wrote this song 3 years back, even though many would think that it was written during COVID days.
I think also it's trying to acknowledge the harm of toxic masculinity that can come from religion and rejecting our LGBTQ youth. But the song is not just LGBTQ-focused – it's more about acceptance itself and how life is hard and it's OK to share our hardships with each other.

Dan Reynolds-USA Today
Dan Reynolds going hardcore again – Dull Knives
Dull Knives is another emotional and powerful song by Imagine Dragons. The lyric video of Dull Knives was released yesterday. It's a song many people can relate to, as it depicts the cry for help. Aja Volkman has also played an important role in the lyrics team for this song. She also led Dan Reynolds to speak whatever was going through his mind, and not to talk in metaphors.
Dull knives taking my life
A slow burn fire from the inside
Dull knives twisting my spine
They're taking their time, time
'Til I lose my mind
The song might not have received the same recognition as other songs from the album. But just like Giants, it starts to grow on you. The deep meaning behind Dull Knives is everything for people going through tough times.
Imagine Dragons: Follow You
This mind-blowing song by Imagine Dragons' new album Mercury-Act 1 has been already hitting charts since its release. The Follow You official music video premiered on March 16, 2021. In these 6 months, the video has reached 42 Million views on YouTube and 157 Million streams on Spotify.
This particular song focuses on loving someone even through the difficult times. Dan Reynolds wrote this song after receiving a text message from Aja Volkman, while they were separated and going through a divorce phase. However, that did not happen (fortunately) and today, they are living a very happy life together with their 4 kids.
My wife and I hadn't talked in 7 months. I was driving to the lawyer's office to sign the divorce papers. When I got a text from her that turned my perspective upside down. She said she didn't want to own me to love me. She loved me without expectations. We ditched the lawyers and went to lunch. It felt like the first date again. We called off the divorce…I wrote this song after I got that text.

Dan Reynolds
Related: Dan Reynolds & Rob McElhenney go shirtless in Imagine Dragons' Follow You music video
Cutthroat by Imagine Dragons
Another experimental composition by Imagine Dragons in the album Mercury-Act 1 is Cutthroat. As Dan defines it, Cutthroat is an exorcism of self-pity. Some fans even started commenting under the official music video that Dan might have hurt his throat after recording this song.
Rick Rubin has done his magic on this one. When he first heard the song, it was more guitar-based. However, he added synthesizer, a grand piano and hip-hop beats. And voila! there was the one-of-a-kind masterpiece.
It was almost closer to the Blues. And then Rick heard it and said, 'Ah, this is really cool, but I hear this thing…' And then he brought like a modular synthesizer and a grand piano and hip-hop beats and that's just about everything. This song is Rick's baby, his touch is in it all. And I think it's probably his favorite song on the record, but it's a really cool time for us to do something that's so different for us.

Wayne Sermon
Related: Imagine Dragons leave Easter eggs in Cutthroat music video
No time for toxic people….seriously
The title of this song is self-explanatory. It focuses on one's own self, and kicking out all the toxic people from your life. (been there, done that….it really works). The song promotes celebration of life, knowing that one day it's all going to be okay.
I have kids who will go into the world and I want it to be a fantastic place for my four kids and I want them to know there is always tomorrow to rid yourself of toxic people.

Dan Reynolds-USA Today
It's also referred as the Jeep song, since it was first teased in a Jeep Commercial titled Make This The Summer.
One Day & Follow You (Summer version)
The final track of the album Mercury-Act 1 is One Day. My Life, the first track, opens the album with regret and conflict. However, One Day ends the album with hope. It also gives you chill vibes. Probably one of the best ways to end the album.
That's the end of the Mercury-Act 1. The album is on repeat and it might be different, but it still make you fall more for Imagine Dragons. In case if you have missed it, there is a summer version of Follow You available for the fans. Dan Reynolds talked about this version in the Song Exploder podcast.
Rick said to me, "Are you trying to make an Imagine Dragons song that is influenced by the Beach Boys or you're trying to make a Beach Boys song?". And that made me think a lot about it. I was leaning towards putting out the other version of the song but Rick also said, "Why don't you go listen to them both?". So I put on my headphones and went on a run. I remember this super vividly. I went on a run on the beach and the one that we didn't put out gave me a feeling of like a party. Then I played the other one and it was like emotional for me. It sounded like I worship this woman. This is my religion because religion hasn't worked for me.

Dan Reynolds
Have you listened to the Imagine Dragons' new album Mercury Act-1? Which one is your favorite song? Share your thoughts in the comments below.
Related: Imagine Dragons' Birds | Official Animated Video Is Out Now