It's almost unbelievable, but it's true: the Oscars 2023 this year will have all 23 categories presented during the live broadcast! After being widely criticized for demoting eight categories last year, The Academy of Motion Picture Arts and Sciences CEO Bill Kramer has confirmed that the award ceremony will feature all awards on the same stage as Rihanna. You must be wondering where to watch the Oscars 2023 show! We will be covering just that.
There will be no more empty seats for categories presented on the red carpet – now, you can get the full Oscars experience!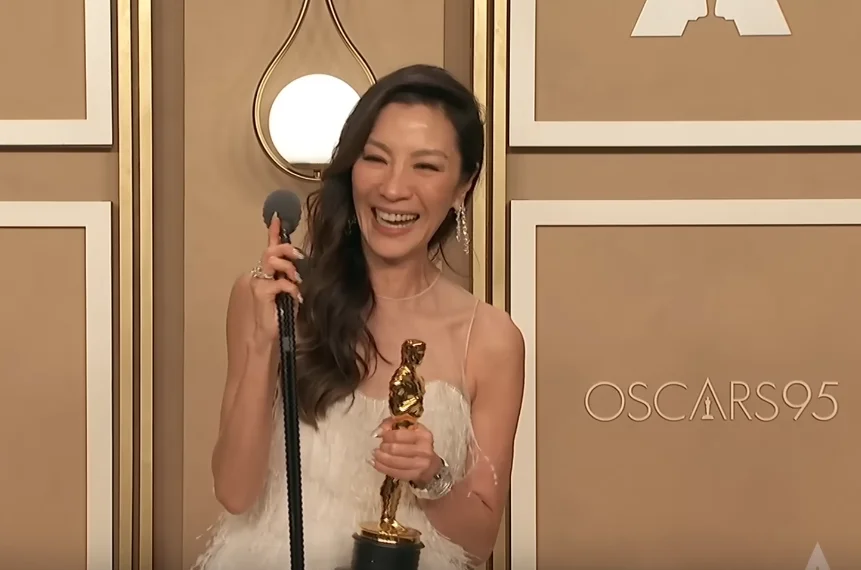 The Oscars ceremony is always highly anticipated; this year was no exception. Recently, there was an uproar when it was announced that some categories would be cut down to highlight clips. But the full categories were reinstated due to the outcry from cinema lovers.

Are you prepared to watch the Oscars 2023 show with the rest of the world? We have your back! Here are some instructions on how to watch the awards presentation live online or on your smart TV, streaming device, or laptop, in addition to how to watch it on television. Don't miss out on Hollywood's biggest night's glitz and glamour!
Related: Twitter Goes Wild After Will Smith Hit Chris Rock On Stage At The 2022 Oscars!
When are the Oscars awards happening? Date, Channel, and Time of Air?
Mark your calendars! The Oscars live-stream is on Sunday, March 12th, at 8 p.m. ET / 5 p.m. PT. Don't worry if you're on the west coast – there will be a replay at 8 p.m. PT so everyone can enjoy. The award show will be broadcasted on ABC like every other year.
Where to watch the Oscars 2023 show?
Are you planning to watch the Oscars online? If so, you can watch the Oscars live-stream by tuning in to ABC on the day and time of the show. All you need is a cable package with ABC (such as AT&T's) or a digital antenna (which can be found on Amazon for around $30). With the digital antenna, you'll be able to watch your local ABC affiliate and the Oscars on TV.
Cord-cutters, don't worry–you still have options to watch the Oscars live online without cable. Here are a few suggestions!
Related: Oscar Predictions Best Picture For 2023
How to watch the Oscars 2023 for Free Online?
Good news! There are plenty of ways to watch the Oscars 2023 online without cable. Even better, a few of these options are free! So, if you're looking to stream the 2023 Oscars on the cheap (or at no cost at all!), here's how to do it:
1. Watch the Oscars 2023 Awards on Hulu + Live TV
Are you ready for the Oscars live-stream? Hulu + Live TV has you covered! This amazing service brings you over 60 top channels, including ABC, to watch the Oscars in real-time.
It's just $69.99 per month, and you get Hulu's entire on-demand streaming library too. Best of all, when you sign up for Hulu + Live TV, you get free access to Disney+ and ESPN+ so that you can enjoy even more content. Don't miss out on this incredible value!
2. Watch the Oscars 2023 for free on DIRECTV online
Are you looking to watch the Oscars online for free on ABC? Look no further than DIRECTV Stream! It's one of the newest streaming services but also one of the best, boasting over 75 live TV channels, including ABC. Best of all, you can watch the Oscars with DIRECTV Stream's 5-day free trial offer.
Just click here to register and get started. After the free week, you can keep streaming with their affordable $74.99/month rate or simply cancel your subscription. Don't miss out on this great opportunity to watch the Oscars 2023 show online, free on ABC!
3. Watch the Oscars 2023 for free online on fuboTV
Are you trying to find a simple way to watch the Oscars online for free? FuboTV is the only place to go! ABC and more than 100 more stations can be streamed using this live TV subscription service from a computer, tablet, phone, or TV.
Also, you may watch the Oscars online for free now with a seven-day trial offer. You can watch the Oscars on ABC for free by signing up for the free trial here. The monthly fee for fuboTV will be $74.9 when the free trial has ended.
Who is presenting this year's Oscars Awards?
After Chris Rock turned down an offer to host the Oscars 2023 Awards for a second time, Jimmy Kimmel will take the stage for a third time. An emergency team will be standing by in case of any unexpected surprises.
Ricky Kirshner and Glenn Weiss from White Cherry Entertainment will be producing the show, and Weiss will be directing for the eighth year in a row. With all of the original categories back in the mix, the show is sure to last a bit longer.
We hope that Kimmel won't be too exhausted from being the Oscars pilot – we don't want him to get in the habit of dozing off during award shows!
Related: The Best And Worst Oscar Hosts Over The Years
The performers and presenters on the Oscars 2023 Award show
This year's Oscars are sure to be a star-studded event with some of Hollywood's biggest names taking the stage as presenters. Michael B. Jordan, Halle Berry, Harrison Ford, Pedro Pascal, Florence Pugh, Andrew Garfield, and Kate Hudson will all be there, along with Little Mermaid star Halle Bailey.
And that's not all—Rihanna, nominated for her song "Lift Me Up" from the Black Panther: Wakanda Forever soundtrack, is up for her first-ever Oscar. Lenny Kravitz will also perform during the "In Memoriam" segment.

We'll also get to see Sofia Carson and Diane Warren perform Warren's tune "Applause" from Tell It Like a Woman; Indian vocalists Rahul Sipligunj and Kaala Bhairavaprevious perform "Naatu Naatu" from the Telugu-language smash RRR; and David Byrne, Stephanie Hsu, and Son Lux play "This is a Life" from the Everything Everywhere All at Once soundtrack. In short, this award ceremony is surely going to give us all an amazing night!