Today, Harvey Weinstein is finally in jail, convicted for a few of the crimes he is alleged to have committed against more than 90 women. However, back when he was the all-powerful producer of Hollywood, he had unimaginable power. So much so that Weinstein hired ex-Mossad agents to spy on all of his victims and Ronan Farrow, the journalist who brought one of his first victims into the light.
Harvey Weinstein hired ex-Mossad agents to spy on Ronan Farrow and the accusers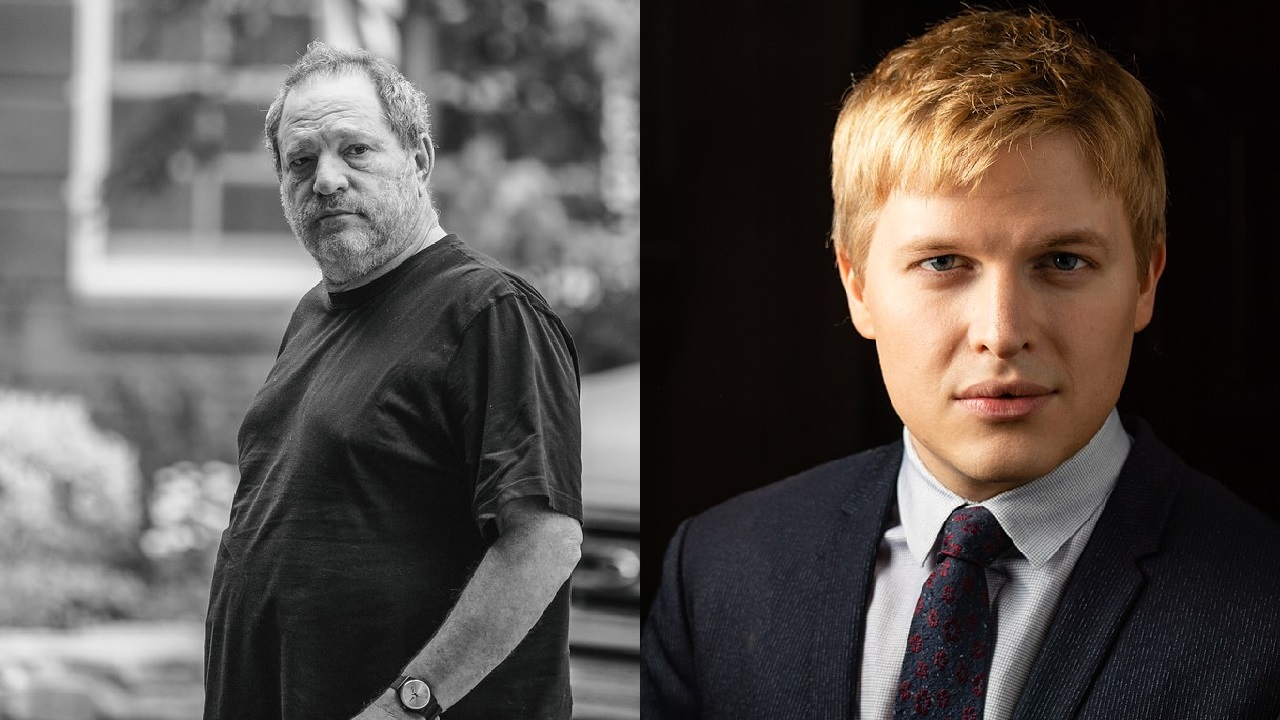 This just shows the hard work and risk that Ronan Farrow and the victims undertook to bring down Harvey Weinstein. Back in 2017, before the victims came forward, Weinstein was the all-powerful mogul of Hollywood. No one could come close to him in terms of his influence and power. And that becomes obvious when you find out that he deployed literal spies on Farrow and his victims to make sure they don't speak up. Farrow said in an interview with ABC News:
You start to see the same people behind you on the street, looking over your shoulder a lot. You're seeing a car parked outside of your apartment at all hours, and people are starting to tell you that you have to get a gun.
Moreover, Weinstein also hired Black Cube, a firm largely run by former Mossad agents. He did so in an attempt to stop the publication of the allegations against him. Yes, it's the kind of thing you read in spy fiction. Except, that it happened in real life. Farrow further told ABC:
This is the kind of stranger than fiction spy tactic that was not at all fiction. It was really happening.
And reality, in this case, was stranger than fiction. The firms Harvey Weinstein hired were the real deal, as Ronan Farrow further explains:
That is an elite Israeli private intelligence agency staffed by former Mossad members in some cases. These are highly trained who excel in using false identities, who construct front companies to cover for their false identities. This went very very far.
Harvey Weinstein was directly involved in dealing with these firms
Some of you might think that Black Cube may have been hired by Weinstein's lawyer. After all, most of these big-shot people let their lawyers deal with the dirt. On the contrary, Harvey Weinstein was pretty much directly involved in dealing with these operatives. He was pulling all the strings of this operation. Farrow further revealed:
He was directly involved. He had face to face contact with the investigators, approved their work plans at multiple points over the last year, was receiving reports directly from several of the firms. These were routed through his lawyers, but Harvey Weinstein was pulling the strings.
This isn't a conspiracy theory. This is a cold-hard fact. And it was proven when one of the ex-Mossad operatives came in public and testified against Harvey Weinstein. These operatives would pose as journalists or even as women empowerment activists. And later, they would befriend the victims and question them, obtaining personal information and digging up dirt on them. One of the women whom they targetted was Rose McGowan.
Farrow took measures to protect all the evidence
After seeing all this, Ronan Farrow and everyone involved in the investigation were so paranoid about their lives that they took measures to protect the material they had acquired against Weinstein. Farrow bought a safety deposit box in the Bank of America, right in front of the NBC Headquarters. There, he also put the recording of Weinstein's horrifying exchange with Ambra Battilana Gutierrez. Farrow revealed:
I put all of my reporting material in there, including this precious recording. And I put that in that vault and wrote a note saying, 'if anything happens to me, you need to get this out, and here are people you can contact to do it'.
His political connections also made it possible for him to possess this much influence in Hollywood and beyond. This is a testament to the hard work that Ronan Farrow and all of the accusers put in to bring down Harvey Weinstein. A lot of them risked their careers, and to some extent their lives, in exposing Weinstein for the horrifying person he is. Without their bravery and the bravery of all those coming forward in the wave of the #MeToo Movement, none of this would have been possible.