Today is definitely not a good day for YouTuber Shane Dawson. Recently, a disturbing old video of Shane was making rounds on the internet. In it, he's pretending to 'masturb*te' to a poster of an eleven-year-old Willow Smith. The entire internet is jumping on the bandwagon and calling this act despicable and inexcusable. And it seems like Shane's former friend, James Charles, is throwing some light shade at him. At least, that's what the fans think.
James Charles indirectly responds to Shane Dawson's drama.
A lot happened this week. A few days ago, Shane uploaded a video where he directly apologized to James Charles for how he acted during the Tati Westbrook x James Charles drama a year ago. James did not directly respond to the video Shane made, but he is now showing his support for Jaden Smith and Jada Pinkett Smith. Both of the Smith family members called out Shane Dawson for his inappropriate video. And the creator of Instant Influencer, James Charles, liked the tweets:
He has also made this very cryptic tweet that seems innocent at first glance: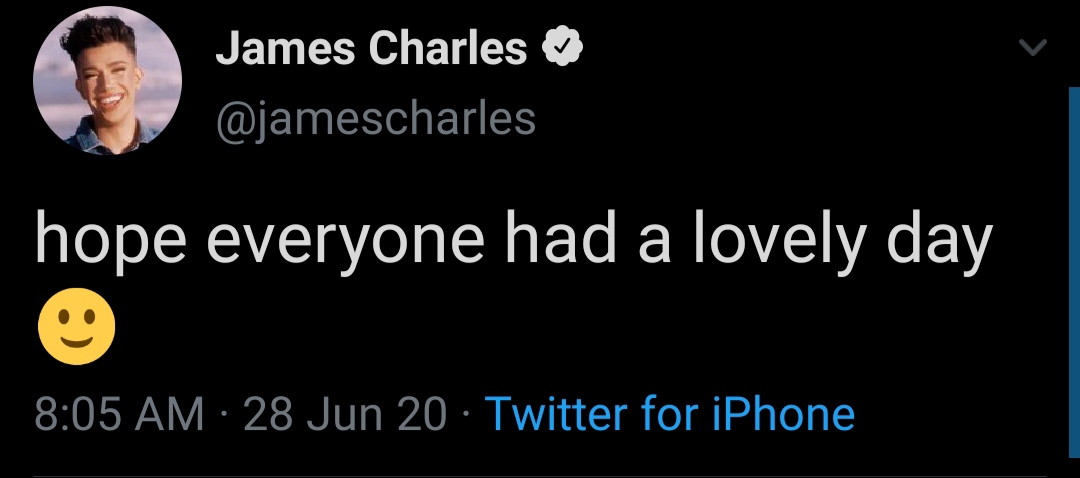 Guess who commented underneath it, adding to the subtle shade? Manny MUA, a close friend of James Charles had a significant falling out with Shane's best friend, Jeffree Star. Manny replied to James's tweet, saying :
I did I did
Fans are convinced that James is shading Shane Dawson
Many people were calling out Shane already for the unfair way he ganged up on James Charles, along with Jeffree and everyone else. Many are thus pleased to see Shane Dawson get canceled for something they think is inexcusable. Since James didn't publicly accept Shane's apology, they assume he hasn't forgiven him. And that James is enjoying the work of karma:
Some are simply calling it 'Shade':
Some even said it right out after seeing James Charles' tweet:
Some people still want James to come out and publicly reject Shane's apology video:
Let's see what happens next.