American actor, Ezra Miller was arrested for assault on private property in Hawaii. The actor has gathered many fans from their work in 'We need to talk about Kevin' and 'The Perks of Being a Wallflower'. 'The Flash' actor Ezra Miller was in legal trouble before as well. Furthermore, they have been a lot in news lately for the trouble they have been causing. Some time ago, there was a video of Miller choking a fan. It also went viral on social media. They were the subject of jokes on the internet that day turning into multiple memes.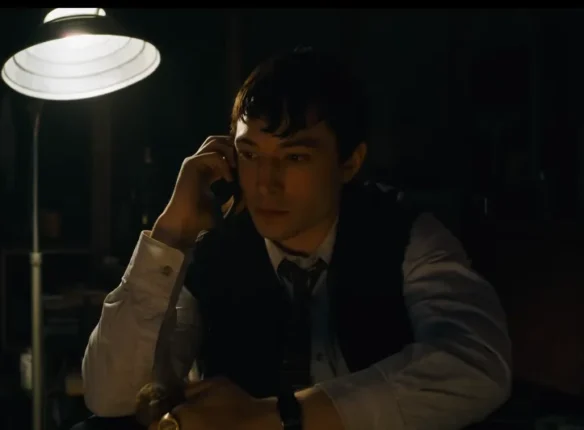 In the present scenario, Miller apparently threw a chair at a woman and caused a serious injury to her forehead. The 26-year-old female has refused to get treatment for her injury. The US actor, due to their antics, has become a new subject on Twitter to talk about.
What Happened In Hawaii With Ezra Miller?
According to multiple sources and the police department, Ezra Miller threw a chair at a 26-year-old lady causing a half an inch cut on her forehead. This happened at the location of private property in Pahoa on Hawaii's Big Island. According to the police report:
Shortly after 01:00 HST (12:00 GMT) Tuesday April 19 2022, a 29 year old visitor from Vermont was arrested for second-degree assault after an incidence at a residence in Pahoa.
According to the report by BBC:
During the course of their investigation, police determined that the individual, later identified as Ezra, became irate after being asked to leave. And reportedly threw a chair, striking a 26-year-old female on the forehead, resulting in an approximate half inch cut.
Ezra Miller's Troubles
Last month, Miller was arrested for some other reasons. According to a report, the actor grabbed a microphone from a woman who was singing a song. He plunged at a man as well who was playing darts. Apparently, he became aggressive by a rendition of the song 'Shallow' by Lady Gaga from the film 'A Star Is Born'.
Additionally, according to Rolling Stones, Warner Bros., and DC executives, they have paused any further projects with Miller after their first arrest.