Emma Roberts is one of Hollywood's most talented and successful young actresses. She is the niece of the icon, Julia Roberts. Emma has been in the industry since her childhood. She has starred in movies such as We're the Millers, Wild Child, Nerve, etc, and tv shows such as unfabulous.
Furthermore, she has earned her space with spectacular talent and undeniably excellent work in the modern world and Hollywood industry. We have compiled some of the best Emma Roberts movies and tv shows list for you to get entertained in your free time.
We're the Millers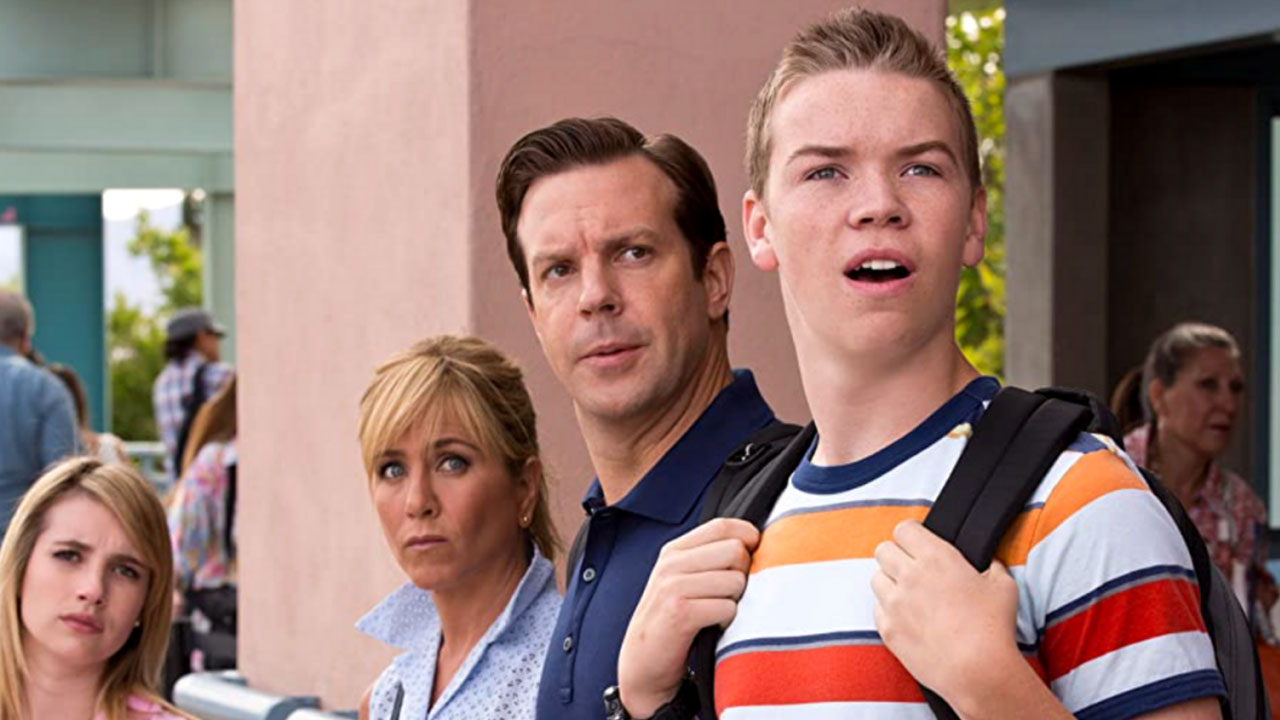 The American actress and popular teen star, Emma Roberts, has played an essential role in the iconic movie 'We're the Millers'. Chris Bender, Vincent Newman, Tucker Tooley, and Happy Walters produced 'We're the Millers'. Bob Fisher and Steve Faber have done the story. The film stars legendary names such as Jennifer Aniston, Nick Offerman, Will Poulter, Jason Sudeikis, Ed elms, etc. Rawson Marshall Thurber directed this crime action film.
The plot of this movie revolves around David, a drug dealer, who is forced to smuggle drugs right from Mexico. The man tries to convince his neighbors in aiding him and eventually succeeds. The film received mixed reviews but to this day is admired by people. Moreover, it is one of the best Emma Roberts movies, as it is full of exciting and entertaining scenes.
Scream Queens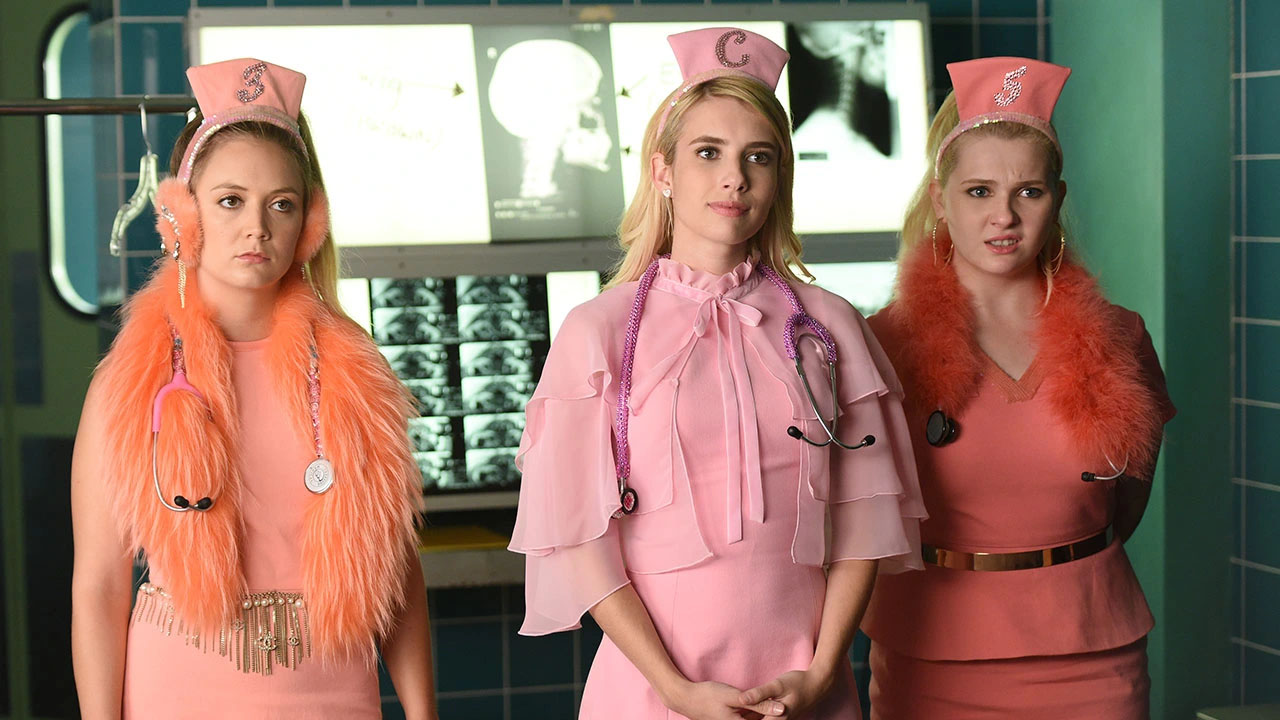 Emma Roberts has played an intrinsic role in this American Comedy series, Scream Queens. You have to live under rocks if you are not aware of the iconic group including Roberts and Pop star Ariana Grande. It has 2 seasons. Moreover, it is created by the legends Ryan Murphy, Brad Falchuk, and Ia Brennan. The cast members include Lea Michele, Abigail Breslin, Emma Roberts, Ariana Grande, etc.
The plot of the series is about a sorority Kappa Kappa at Wallace University. This sorority is led by Chanel numbers 2, 3, and 5. Moreover, there is an enemy called the Red Devil mascot creating mystery, satire, and humor most entertainingly. It is one of the most iconic and best Emma Roberts tv shows streaming.
Wild Child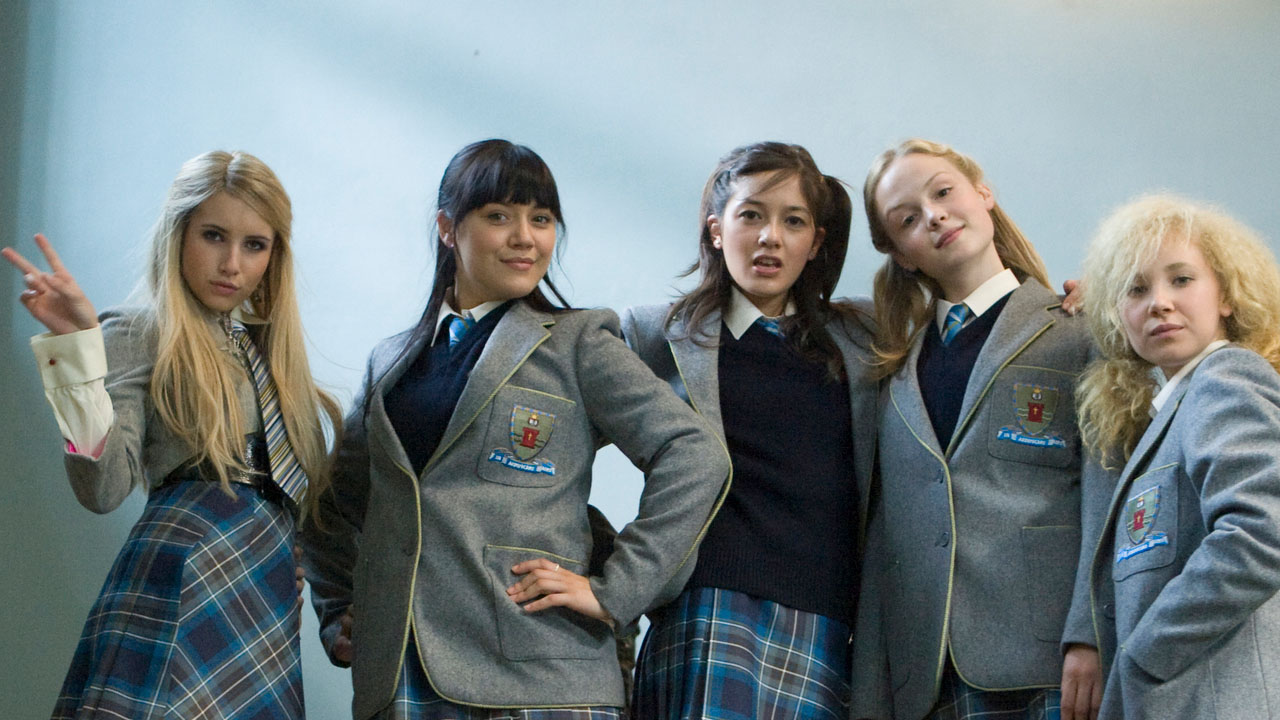 Nick Moore directed this teen comedy film starring Emma Roberts, Georgia King, Kimberley Nixon, Alex Pettyfer, Sophie Wu, etc. Roberts played the role of Poppy Moore who is a rich and spoiled child. We see Moore moving to a boarding school in England. In this school, through various experiences, she learns the essence of friendships and relationships.
Lucy Dahl wrote this movie. Time Bevan, Eric Fellner, and Diana Phillips are the producers. Universal Pictures distributed this 2008 film. It gained quick success due to its attractive and fun storyline. However, many have disliked it as well due to its mediocre rollout of the events in story.
Nerve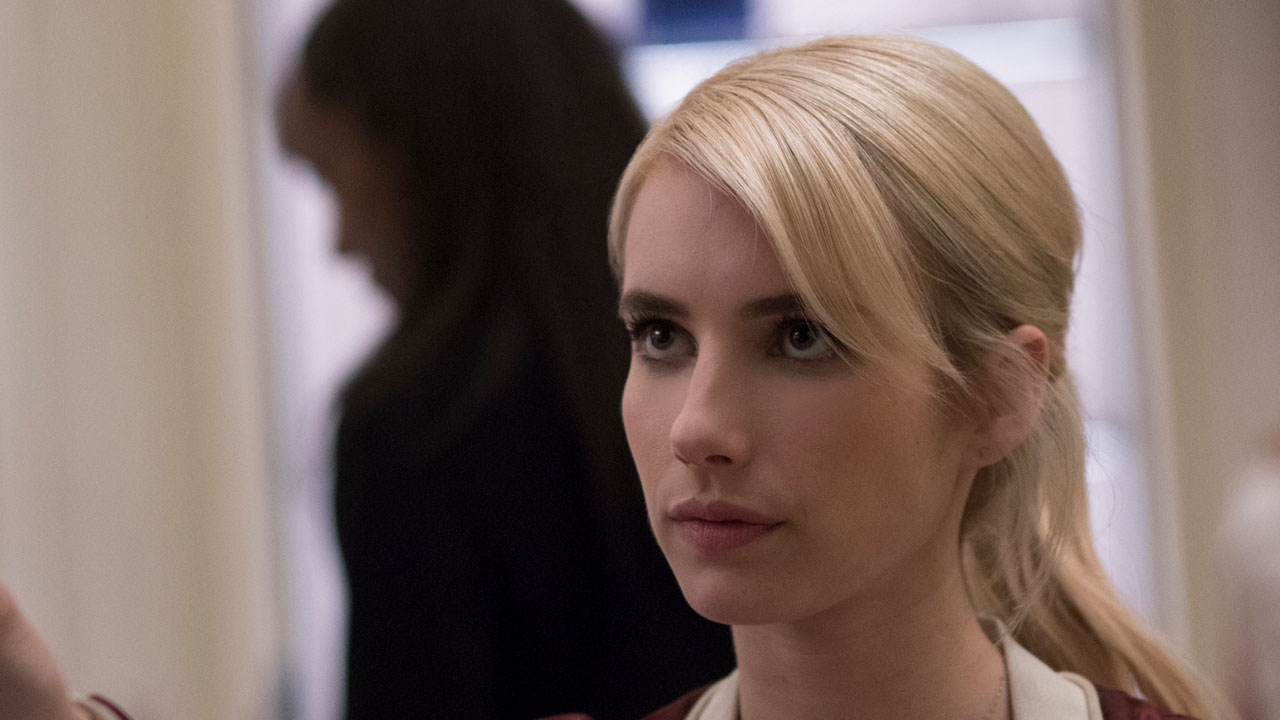 Ariel Schulman and Henry Joost directed this 2016 thriller and action film. It stars the niece of Julia Roberts: Emma Roberts, Dave Franco, Juliette Lewis, Machine Gun Kelly, and many more. Allison Shearmur and Anthony Katagas are the producers. The film is instilled with alluring visuals that already create a vibe for the movie. It is based on a 2012 novel by Jeanne Ryan. Jessica Sharzer has written this film and it is the best Emma Roberts movie streaming.
The plot of the movie is quite interesting as it involves an online game of truth and dare. It is, without a doubt, one of the best Emma Roberts movies and tv shows. Roberts has played the character of Vee, a high school senior student. She is pressurized by her friends to join the online game Nerve. It's only moving forward that she realizes how complexity will bother her at every step. It is the kind of movie that keeps you on the hook. Furthermore, the glaring visuals create an attractive and entertaining environment.
Unfabulous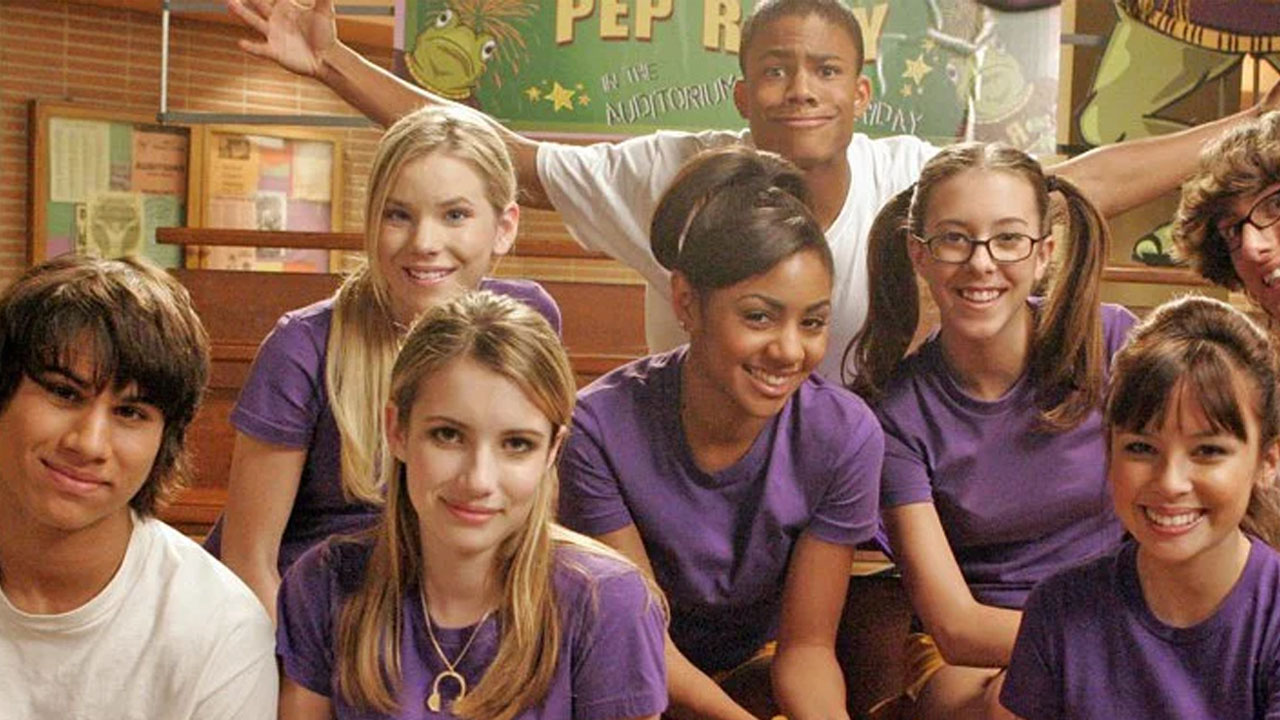 Unfabulous was released in 2004. This sitcom/American show was streamed on Nickelodeon. Sue Rose created this show and is also the executive producer. The show had 3 seasons and 41 episodes. It is very fun to watch, capturing the lives of a teenager living in America. We get to see the main protagonist who writes songs about her life. She has two best friends and a huge crush on Jake Behari, however, he has a girlfriend already. The cast includes Emma Roberts (Addie Singer), Malese Jow (Geena Fabiano), Jordan Calloway (Zack), and others.
The Hunt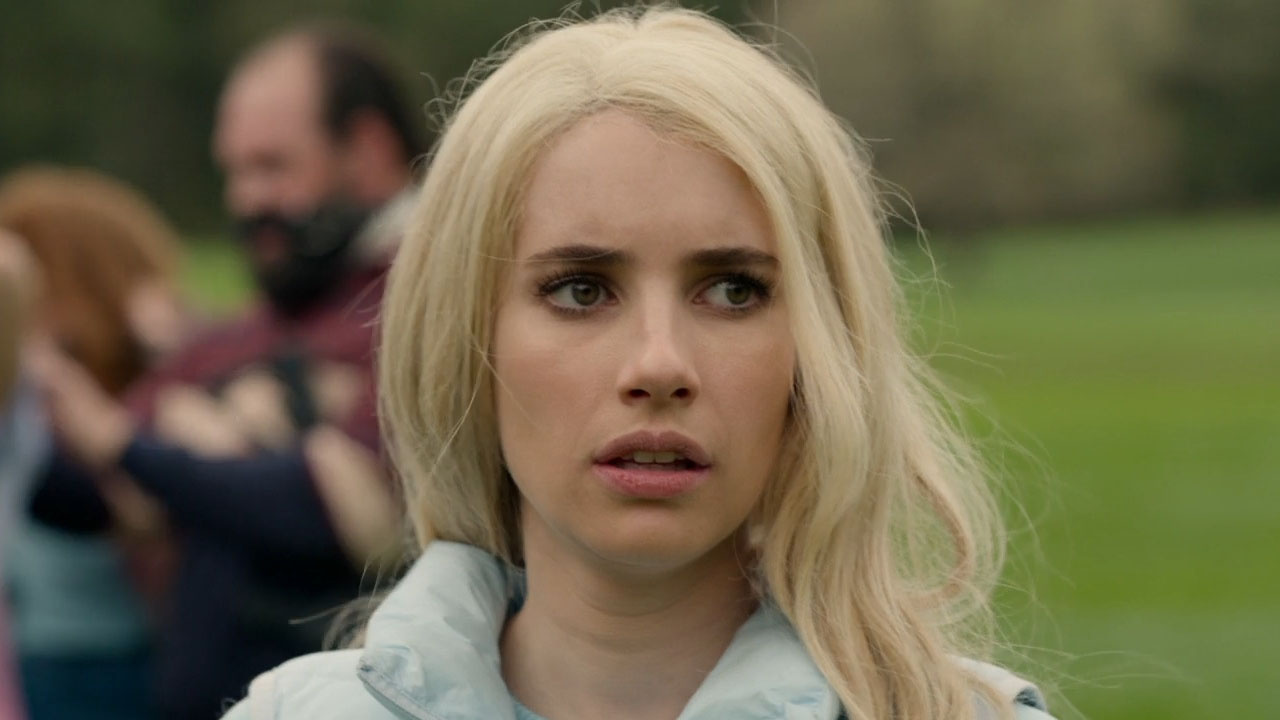 Craig Zobel is the director of this 2020 Thriller and Action film. It is adapted from the short story "The Most Dangerous Game". It is written by Nick Cuse and Damon Lindelof. Jason Blum and Damon Lindelof produced it. The cast of this film includes Betty Gilpin (Crystal May Creasey), Emma Roberts (Yoga Pants), Hilary Swank (Athena Stone), Ethan Suplee (Gary), Wayne Duvall (Don), Ike Barinholtz (Moses), and others.
The plot of the film revolves around a specific kind of hunt. In a forest, 12 people, strangers, wake up and have no idea where they are. They are unaware of the purpose behind bringing them to this location. This film is a satire ad is also considered one of the most controversial movies done by Emma Roberts. The movie aims to show the 'political divide between the American left and right. Conservatives were upset over the release of this film. They believe the movie sides with liberals and shows conservatives in a negative light. Watch this interesting film and form an opinion by yourself. You might find answers while looking into details. Though this movie gained mixed reviews, it is still one of the best Emma Roberts movies.
Nancy Drew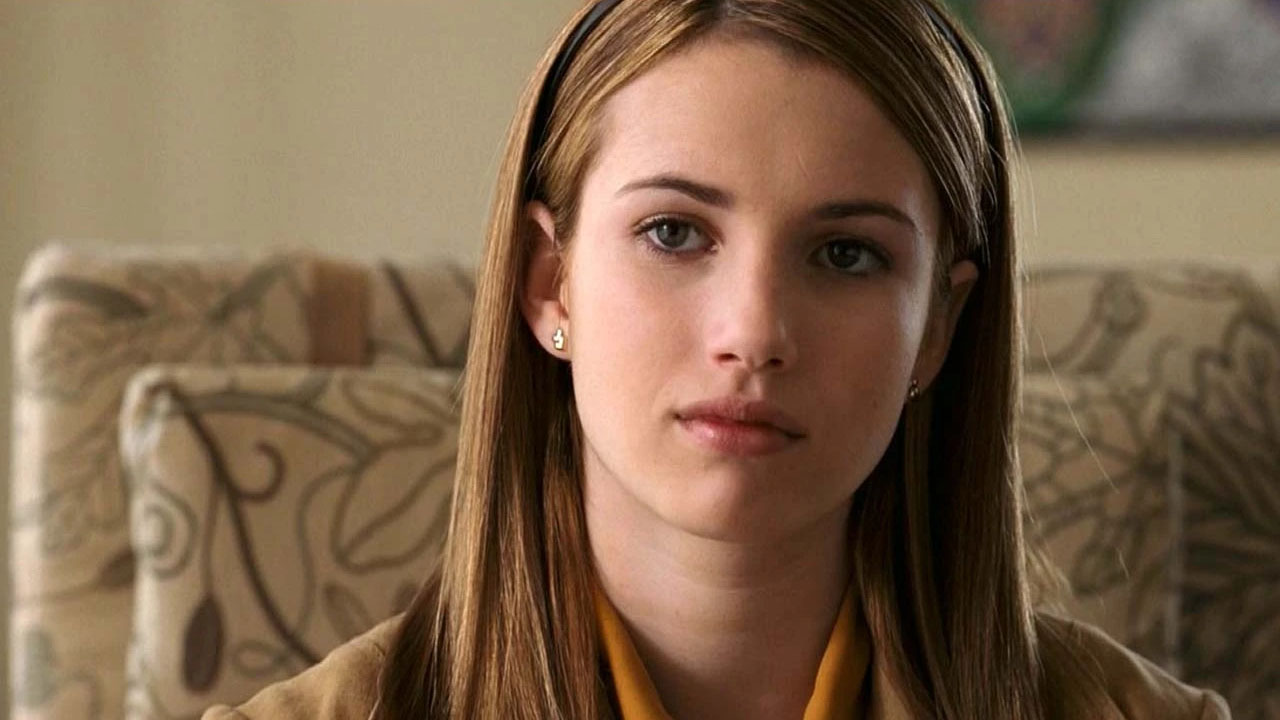 This American mystery comedy film was released in 2007. Nancy Drew is one of the best Emma Roberts movies and tv shows. It is based on a series of novels of the same name ' Nancy Drew' and written by Edward Stratemeyer. Andrew Fleming directed this film and co-wrote it with Tiffany Paulsen. Jerry Weintraub produced it. The cast includes Emma Roberts (Nancy Drew), Josh Flitter (Corky Veinshtein), Rachael Leigh Cook (Jane Brighton), Tate Donovan (Carson Drew), and many other talented actors and actresses.
The story shows a teenager Nancy who has moved to a California house with her widow father, Carson. His father expects her to be a normal teenager instead of being in trouble by solving mystery cases. Despite his disapproval, she is pretty much indulged in solving crime issues to some extent. Moreover, she has trouble settling in her new school. So, mystery-solving keeps her entertained. In fact, she chose the California house because it has an unsolved story. It is also one of the best works of Roberts.
Related: Best Olivia Wilde Movies And Tv Shows You Should Check Out