Tom Hardy is an English actor, producer, and screenwriter. Through his excellent performances in movies and tv shows, he has made his name in Hollywood. Moreover, he played the roles of the front men in multiple projects where he has displayed his talent and proven himself as an astonishing actor in Hollywood. We have compiled for you a list of the best Tom Hardy Movies and TV shows to watch and get entertained.
Related: Tom Hardy's Taboo Has An Ending Even Before Season 2 Aired
Locke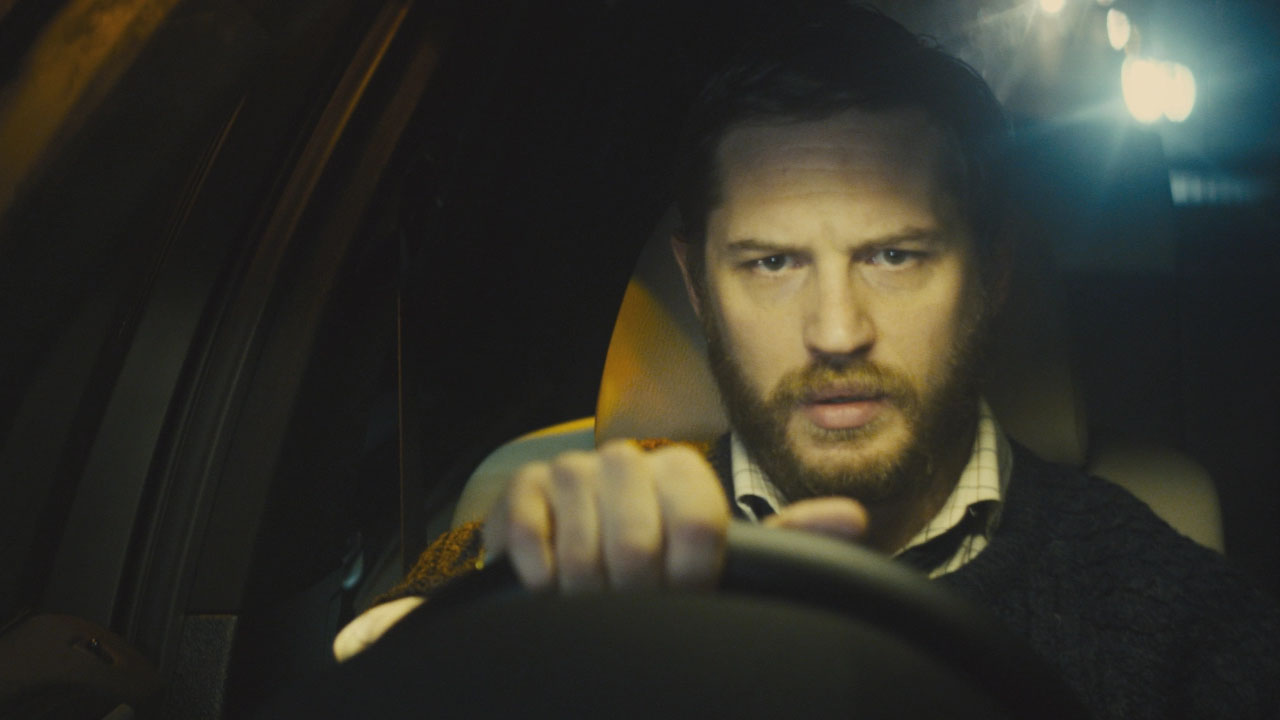 Locke was released in 2013. It stars the iconic actor Tom Hardy. Steven Knight wrote and directed this film. Paul Webster and Guy Heeley produced it. The cast of this movie includes Olivia Colman (Bethan Maguire), Ruth Wilson (Katrina Locke), Andrew Scott (Donal), Ben Daniels (Gareth), Tom Holland (Eddie Locke), and many others. However, the movie has only one man on the screen predominantly. Other times, it's just conversations he holds on the phone call with other characters.
The man Ivan Locke (Tom hardy), a construction manager receives a phone call that disrupts his life like never before. It's a call from the woman Bethan with whom he had a one-night stand months ago. She is pregnant and Locke is petrified because he wants to be there for the child. The movie sheds light on not repeating the same mistakes and it makes one question the value of family, relationships, etc. Due to his visit to London to meet Bethan, Locke will jeopardize a lot of things. Should he go or turn back? This is one of the Best Tom Hardy Movies and you must not miss it.
Related: Best Olivia Wilde Movies And Tv Shows You Should Check Out
Legend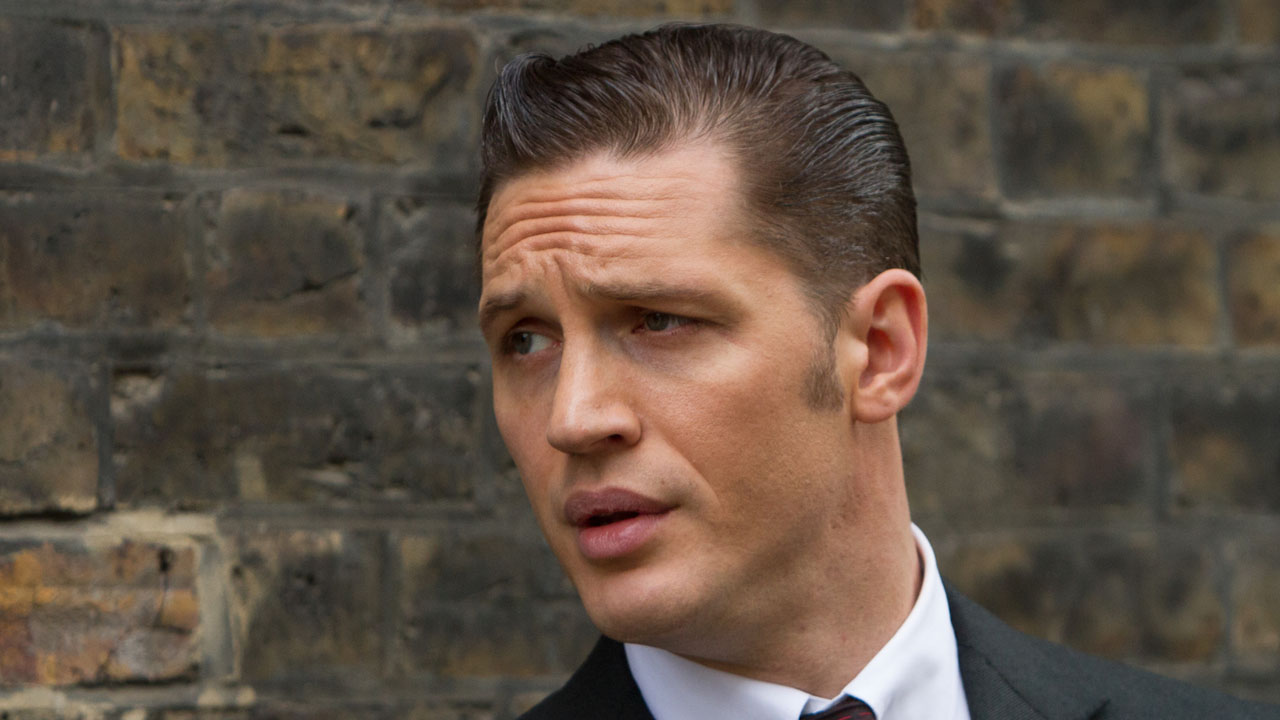 This 2015 hit movie is one of the most remarkable movies on the list of Best Tom Hardy Movies. It's a biological crime/thriller movie, directed by Brian Helgeland directed. Helgeland has also done the screenplay for this film. This film is adapted from the book by John Pearson 'The Profession of Violence: The Rise and Fall of Kray Twins'. Tim Bevan, Eric Fellner, Chris Clark, Quentin Curtis, and Brian Oliver are producers of 'Legend'. The cast includes Tom Hardy (Ronald Kray), Emily Browning (Frances Shea), Colin Morgan (Frankie Shea), Christopher Eccleston (Leonard Read), David Thewlis (Leslie Payne), and many others.
There are twins in this film. One of the twins is a boxer and the other is seen in a psychiatric hospital. Both joined forces in 1960 to take control of London's local nightclub and underground crime place. Moreover, one of the brothers falls in love which will lead him to choose between two kinds of lives. Furthermore, the twins will also engage in criminal activities which can bring a gruesome fate upon them. This movie is too good to not include in the Best Tom Hardy Movies list.
Bronson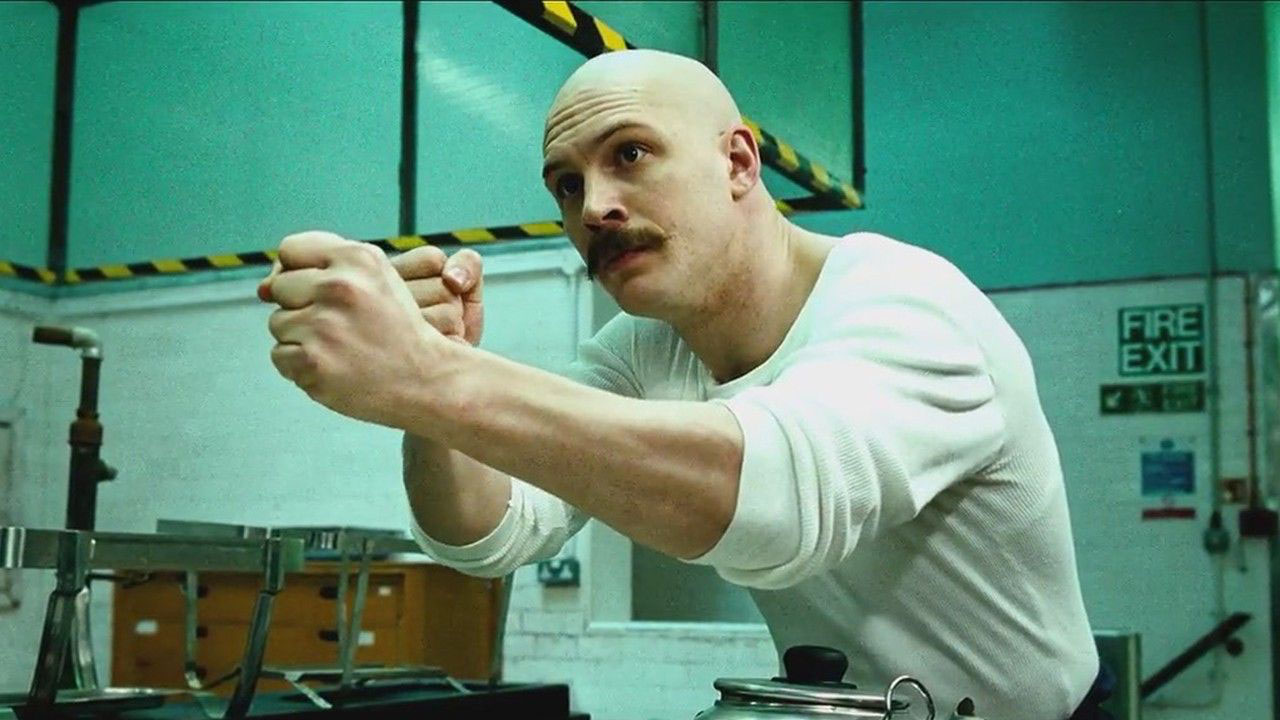 Nicolas Winding directed this film and it was released in 2008. Brock Norman Brock wrote this movie. Rupert Preston and Danny Hansford have produced it. This biographical movie stars Tom Hardy as Charles Bronson; Britain's most violent criminal. Other members of the cast include Matt King (Paul Daniels), James Lance (Phil Danielson), Amanda Burton (Charles' mother), Kelly Adams (Charlie's wife; Irene), and others. It is based on a 1987 British criminal named Charles Bronson.
Bronson is one of the most applaudable movies on Tom Hardy's Movies List. The film focuses on the early life of Bronson before he was imprisoned. Moreover, his time in a psychiatric hospital is shown. It then leads to showcasing how he got the name of a bare-knuckle boxer. According to Rolling Stone:
Bronson talks directly to the camera, wears menacing clown paint and does music-hall bits. He also makes life hell for guards who interfere with his vision of himself as an artist.
Venom
This American superhero film was released in 2018 starring Tom Hardy as Eddie Brock. You might remember him from Spider-man 3 who becomes a victim and a host to an alien symbiote. Ruben Fleischer directed this film. It is inspired by the comic book miniseries 'Venom: Lethal Protector" and "Planet of Symbiotes". Avi Arad, Matt Tolmach, and Amy Pascal are the producers of this excellent masterpiece. Besides Tom Hardy, other cast members are Michelle Williams (Anne Weying), Riz Ahmad (Carlton Drake), Scott Haze (Roland Treece), and others.
In the movie, venom captures Brock's body and promises to leave him only if he helps him achieve his goal. Amidst all this, Brock enjoys the superhuman capabilities he has gained which makes him appear monstrous as well. Moreover, Venom also becomes protective of Earth and reveals this to Eddie. Both parts of this movie are truly the Best Tom Hardy Movies rated on IMDB.
Venom (Let There Be Carnage)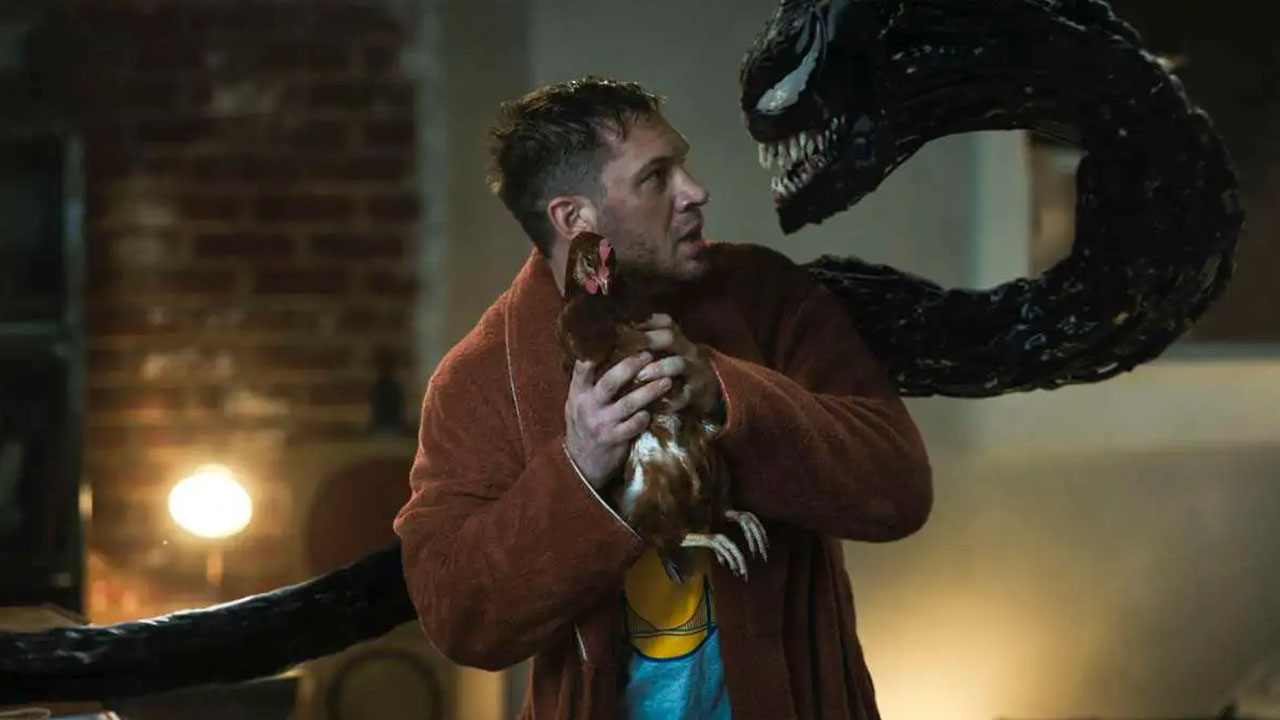 The sequel of the film released in 2021 called 'Venom: Let There Be Carnage' focuses on Venom separating from Eddie with the purpose of eating criminals. However, in this film, we have another symbiote 'Carnage', and it is not like Venom at all. The host of this symbiote is a serial killer known as Cletus Kasady. It gets into Kasady's body right before execution and aids him to get out if he helps him to get rid of Venom and Eddie.
Andy Serkis has directed this part. Kelly Marcel has done the screenplay and the producers are the same as Venom: the first part. The visuals and direction of this movie are spectacular. This is one of the Best Tom Hardy Movies of 2021.
Wuthering Heights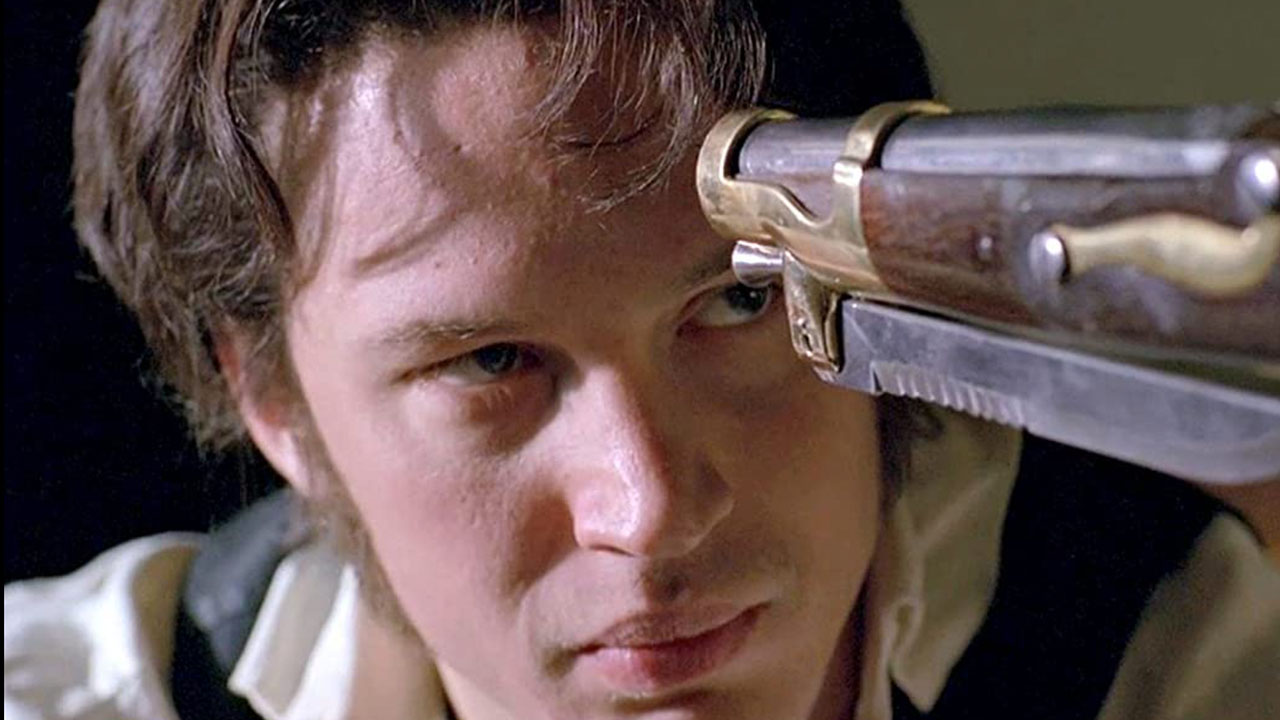 This is a 2009 television series starring Tom Hardy and Charlotte Riley. It is based on the classic novel by Emily Bronte 'Wuthering Heights'. Peter Bowker is the writer of the series. Coky Giedroyc directed it. The cast is of amazing actors such as Tom Hardy (Heathcliff), Charlotte Riley (Catherine Earnshaw), Andrew Lincoln (Edgar Lincoln), Kevin McNally (Mr. Earnshaw), and others. This novel is considered one of the most astounding love stories in literature.
While it can't be said that the series did great in portraying the excellence of the book, but it has good points, especially with casting. You have to see it to judge better and it is definitely good enough to include in Tom Hardy Movies and TV Shows list.
The Take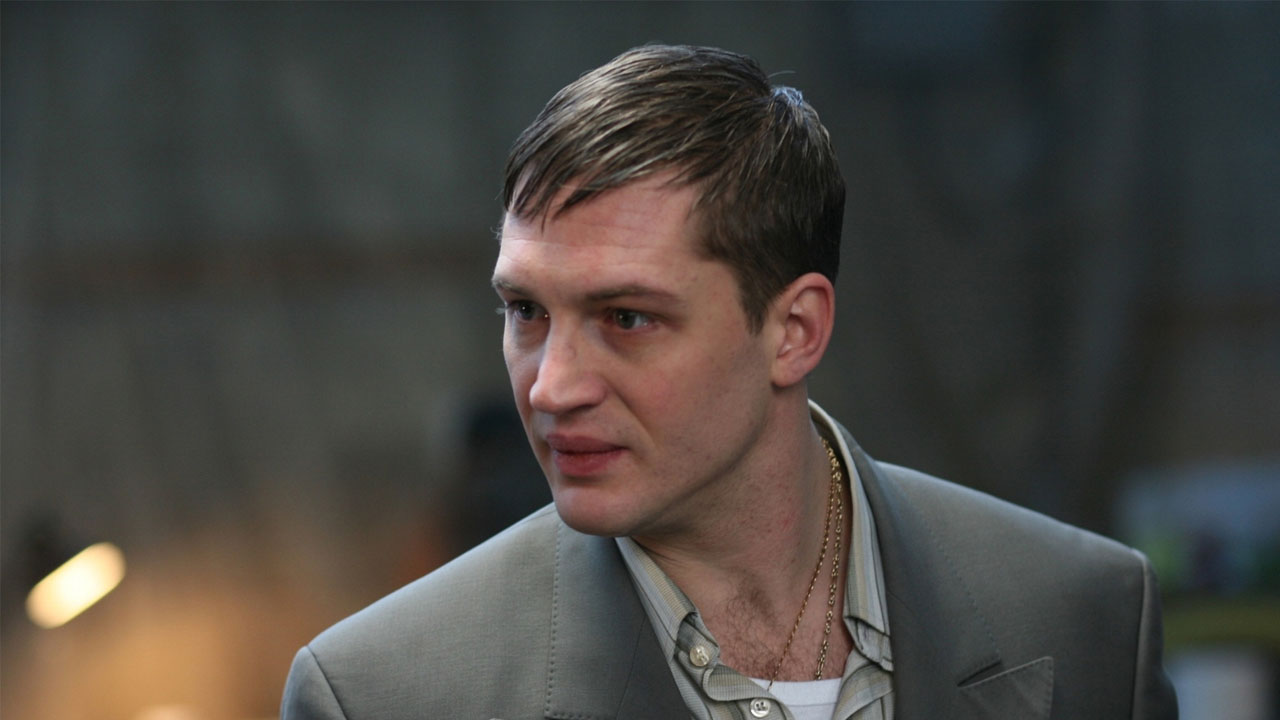 This television mini-series is adapted from the novel by Martina Cole. Neil Biswas wrote this series. Helen Flint and Willow Grylls are the producers of this incredible drama series. The cast includes Tom Hardy (Freddie Jackson Jr.), Shaun Evans (Jimmy Jackson), Kierston Wareing (Jackie Jackson), Charlotte Riley (Maggie Summers), Margot Leicester (Lena Summers), Brian Coz (Ozzy), and many others. It presents the story of Freddie Jackson who got out of prison in 1984. Davis Drury directed this crime drama series.
In the series, the sociopath and the criminal initially get all he desires after finishing his time in prison. Moreover, he is free and has made all good connections. Later, he finds out about his cousin Jimmy who wants a name by depending on Freddie. Additionally, they have a boss Ozzy who is controlling them from the prison. It is one of those series that keep you glued to your chair as each episode brings out something thrilling and unexpected. This tv show is a much watch on your Tom Hardy TV Shows list and you will love it.