Finally, The Nickelodeon Kids' Choice Awards are almost here! It's the biggest awards ceremony for the smallest audience. And they are hosted by serial award winner and actress Miranda Cosgrove. And 4 time Super Bowl champion Rob Gronkowski is co-hosting.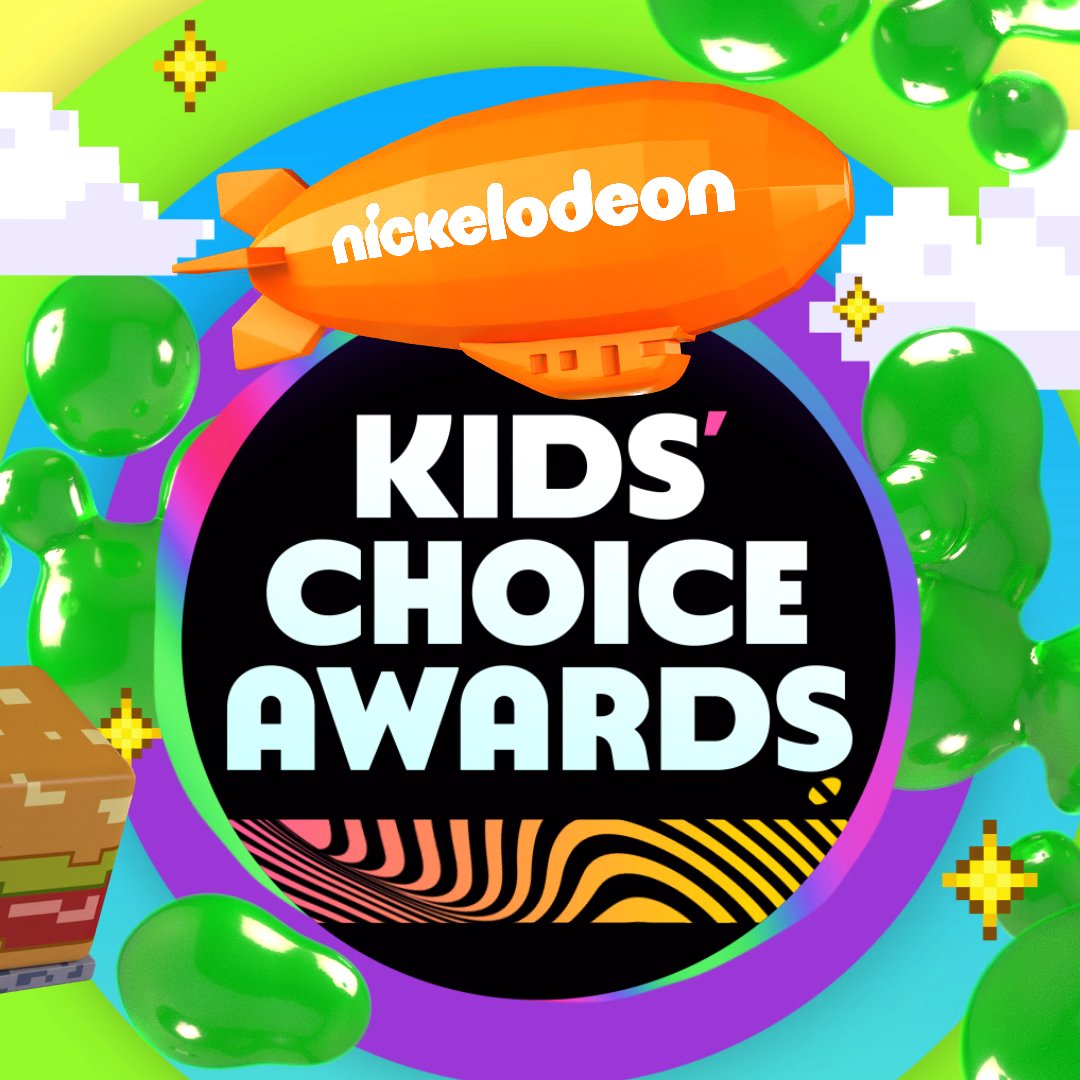 Moreover, you can catch the Kids' Choice Awards live on Nickelodeon on 9th April. And they will be available to watch on Nickelodeon and Paramount!
All the winners are selected by fans! So the Kids' Choice Awards really are kids' choice! You can vote for your favorite nominees to honor them with the awards they deserve. Votes can be cast using this link. So, go ahead and vote for your Nickelodeon favorites now!
Related: David Dobrik Wins at Kids' Choice Awards 2019
Nickelodeon Kids' Choice Awards nominees
Nickelodeon announced the nominees for the Kids' Choice Awards on 9th March. And Dixie D'Amelio, Addison Rae, Oliver Tree, and JoJo Siwa are the nominees for the Favourite Social Music Star. While Johnny Orlando and That Girl Lay Lay are also contending.
And the nominees for Favourite Female Creator are Charli D'Amelio, Emma Chamberlain, and Addison Rae. Other nominations include Kids Diana Show, Lexi Rivera, and Miranda Sings.
And our girls Taylor Swift and Adele have the most nominations. They have 4 each! And every year, they bag so many awards that we're losing count. While Danger Force, High School Musical: The Musical: The Series, iCarly, Cobra Kai, and The SpongeBob Movie: Sponge on the Run have also earned 4 nominations each.
Moreover, Nickelodeon is also honoring quite a few first-time nominations! And they include Olivia Rodrigo, Saweetie, Elizabeth Olsen, Awkwafina, The Kid Laroi, and Doja Cat. Other nominees include Ariana Grande, Tom Holland, LeBron James, Dwayne Johnson, Ryan Reynolds, and Zendaya.
You can find the full list of nominations here.
Related: Emma Chamberlain & James Charles Friends Again Officially!
Slimings at the Nickelodeon Kids' Choice Awards
So, the Nickelodeon Kids' Choice Awards have gained fame from their icky green slime. And for fans of the show, there will be no disappointment! Nickelodeon has promised "1000 slimings"! And the show will also feature a lot of pranks. So it will be very entertaining!
And as always, the Kids' Choice Awards will also have musical guests! However, the artist announcements will take place at a later date.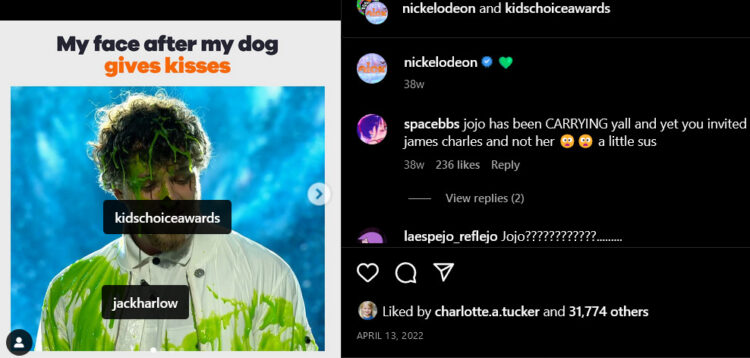 Remember to tune in to Nickelodeon on 9 April to watch your favorite stars in action!
If you want to check the whole list of the winners, then you can tune into nick.tv. And if you want to grab a hold of the whole sliming ceremony, then you can tune into the Kids' Choice Awards Instagram account.
Related: Emma Chamberlain Throws Shade At Ethan Dolan In A Recent Podcast Interview?