For years, fans have speculated about what really happened between rock stars Elton John and Rod Stewart. The two were almost best friends at a time, but things went sour really badly. Since then, the two have not addressed their feud or patched things up. Now, it looks like Elton John is finally going to address the feud in his upcoming autobiography, Me.
Elton John is ready to address his feud with Rod Stewart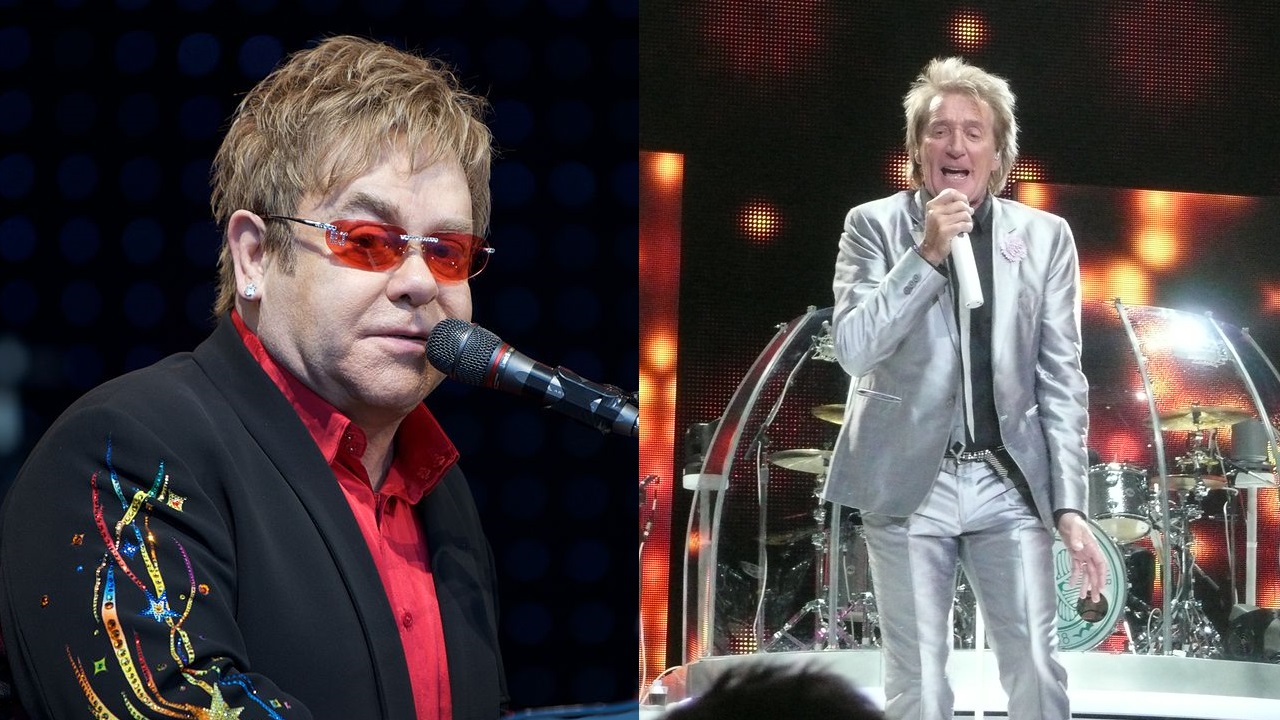 73-year-old Elton John fell out with the 75-year-old Rod Stewart after the latter criticized John's decision to do an extensive farewell world tour. Moreover, he also called his biopic Rocketman "not very flattering". A source over at The Sun reportedly said:
Rod's continued barbed and personal criticism of his recent successes has crossed a line beyond their usual friendly rivalry. Elton cherishes his friendship with Rod and hasn't wanted to go public so made attempts to contact Rod directly to clear the air. When his requests to speak were either knocked back or went unanswered, Elton felt compelled to set the record straight with this new chapter in his autobiography.
Moreover, the source also claims that Elton John believes Rod Stewart never made an attempt to heal the rift between the two. While speaking to Chris Evans on his podcast, the singer said:
'We don't talk to each other anymore. Big falling out. Last time I emailed him I said, 'I've got this football pitch, would you like the boys to come up?' You know, cos they both love football.
https://www.instagram.com/p/CGPoJ05giIk/?utm_source=ig_web_copy_link
Rod Stewart is still sad that the two fell out
Rod Stewart further added that he never thought he would have such a falling out with Elton John. After all, they shared a close friendship for so many years. He said:
No we were real close, I mean we were very close when we both lived in Berkshire, he lived just round the corner. It's sad.
Elton John has two sons, named Zachary, nine, and Elijah, seven, with his husband David Furnish. Whereas Rod has two boys, named Alistair, 14, and Aiden, nine, with Penny Lancaster. This isn't the first time John's biopic or autobiography has made headlines. Previously, his ex-wife has also sued the singer for revealing the personal details of their marriage and exposing her to reporters, which has negatively impacted her mental health.