There are few billionaires as outspoken as Elon Musk. His Twitter account pretty much tells us his thought process without any sort of filter. However, he has often taken his words a bit too far. This time, he made quite a distasteful comment underneath Vermont Senator Bernie Sanders's tweet, and for that, he is now receiving a massive backlash on Twitter.
Related: Grimes gets backlash for photo Shoot with 'Communist Manifesto' after breakup with billionaire Elon Musk
Elon Musk engages in a petty spat with Sen. Bernie Sanders on Twitter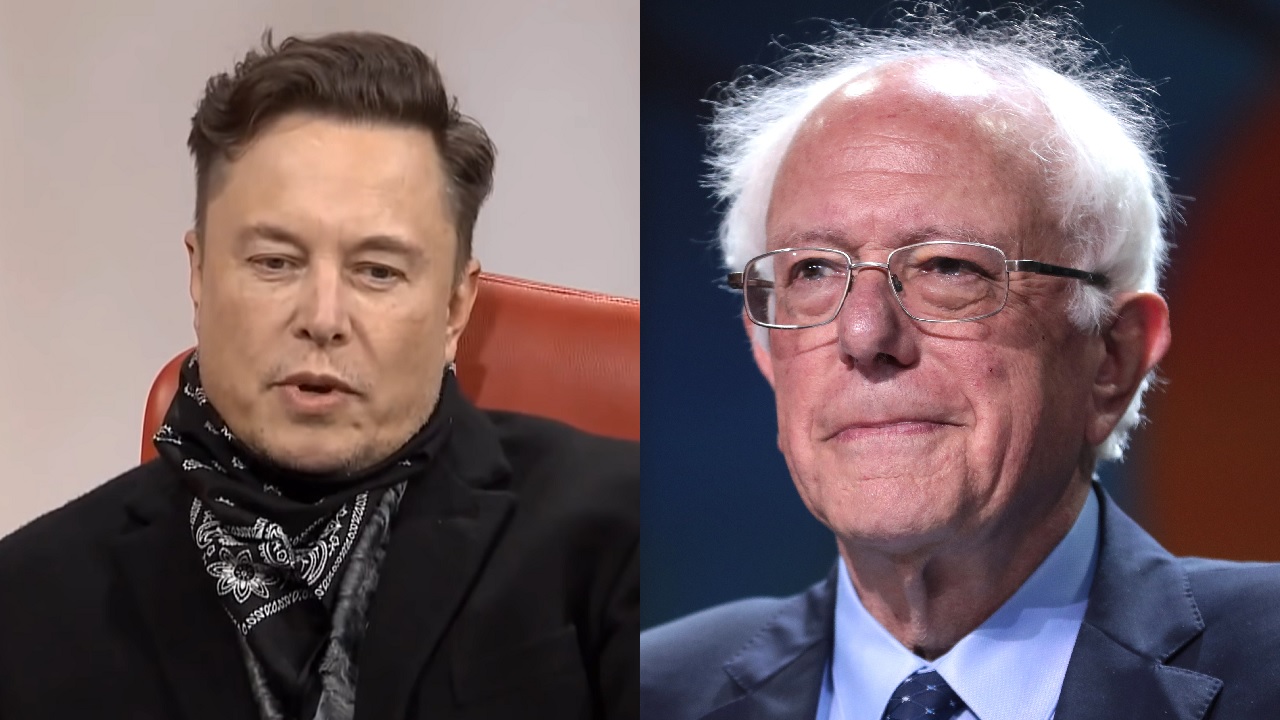 Bernie Sanders is one of the ardent adversaries of wealth accumulation. For decades, he has proposed a wealth tax on the ultra-rich and the top 1%, arguing that they pay their fair share in society. On 13th November, Sen. Sanders reiterated that point again in a tweet, saying we "must demand that the extremely wealthy pay their fair share". However, Elon Musk couldn't help but reply to that tweet with a controversial remark that felt distasteful to many. He said:
I keep forgetting that you're still alive
In the replies, Musk then further said mockingly if Sen. Sanders would like him to sell more stock. This was in reference to Musk selling his stocks in Tesla to avoid a massive income tax bill, which was still far less than his net wealth.
Furthermore, Elon Musk also responded to one of his admirers, saying Bernie Sanders is a "taker, not a maker".
Related: Elon Musk's Photo with Ghislaine Maxwell Goes Viral After His Twitter Interaction with Bernie Sanders
In response, the Tesla CEO receives immense backlash, with Twitter users reminding him of his own wrongdoings
Obviously, the richest man on Earth mocking a public servant for demanding that they pay their fair share did not sit well with most of Twitter. One user tweeted, highlighting that not knowing that they're alive is exactly how Musk treats most working-class Americans.
Another user brought forward an old photo of Elon Musk with Ghislaine Maxwell, who was an associate of convicting child s*x trafficker Jeffrey Epstein.
And of course, another user highlighted how that is exactly what Elon Musk would say to the Congolese children mining Cobalt, which is an essential raw material in Tesla batteries.
Lastly, Twitter user PJ Evans taunted fans of Elon Musk for blindly worshipping him even when his comments are crass and unfunny.
This, however, isn't the first time Elon Musk has been under fire for his tweets. In May of last year, he tweeted that the price of Tesla stocks is "too high". Soon afterward, his words had an impact on the market, causing Tesla's stock value to plummet and fluctuate massively. Even the SEC took notice of that tweet, as it had major implications on the market.